Kelsey Maxwell joins FSPW as communications, outreach coordinator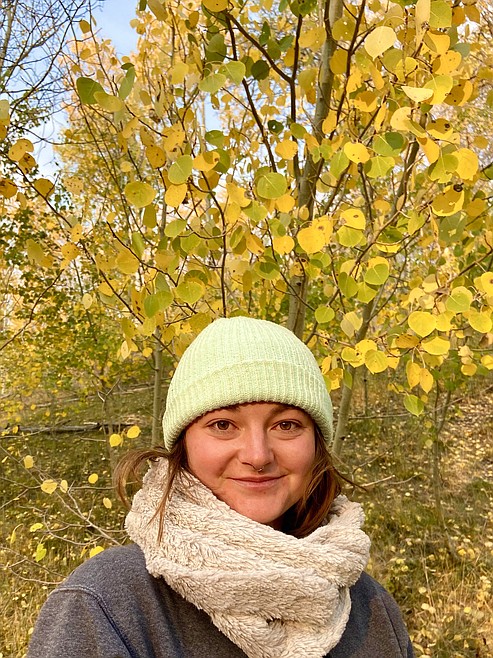 Kelsey Maxwell brings a personal touch and excellent organizational skills to Friends of Scotchman Peaks Wilderness.
(Photo courtesy FRIENDS OF SCOTCHMAN PEAKS WILDERNESS)
|
December 1, 2020 1:00 AM
From Senate chambers to vast, wild landscapes, Kelsey Maxwell has seen her share of diverse work environments.
This week, she adds Sandpoint and the nearby Scotchman Peaks to that list as Friends of Scotchman Peaks Wilderness' communications and outreach coordinator. She will take over communications, outreach and some fundraising duties as the outgoing assistant director, Britta Mireley, moves out of state with her family.

"North Idaho is such a unique and magical place," said Kelsey. "I can't wait to explore and work to protect the Scotchman Peaks and their surrounding wild areas."
Kelsey hails from the East Coast and spent her childhood in states like New Jersey, Massachusetts and Rhode Island. Those early years were marked by a passion for the environment, climbing on glacially deposited boulders in dense, mossy forests and scavenging for crabs and snails along rocky shores.
Her love for nature brought her westward, first to Colorado College where she graduated with a dual degree in Environmental Science and Feminist and Gender Studies. Her career began at Environment Colorado, where she worked to reduce car emissions. Later, she moved to Strategies 360, where she gained experience in state politics. She followed that thread as a legislative aide for Colorado Senators Tammy Story and Julie Gonzales during the 2020 legislative session.
With environmental and political work both under her belt, Kelsey arrived in Idaho this year to work as an educator at Sawtooth Interpretive and Historical Association. The admiration she developed for Idaho and its public lands led her to join FSPW in late 2020.
As communications and outreach coordinator, she will work with the FSPW team to make sure the wilderness word gets out to the public.
"We are excited to welcome Kelsey to the Friends of Scotchman Peaks Wilderness," Phil said. "We also want to wish Britta well as she and her family leave for Colorado."
Information: www.scotchmanpeaks.org
---