ProPublica examines disparities in COVID-19 response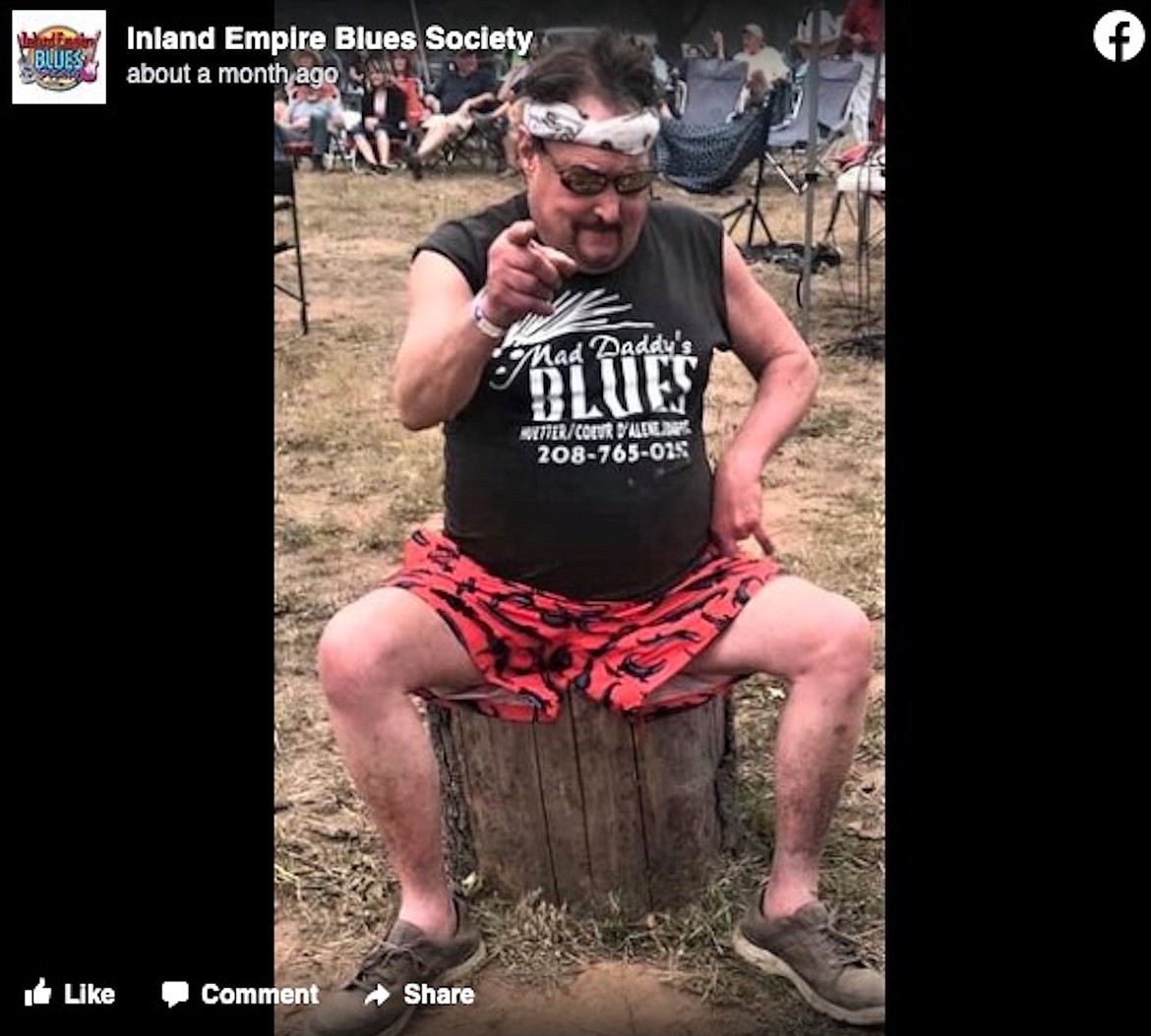 A photo posted on Facebook of Jim Gilliard at the blues concert near Priest River shortly before he tested positive for COVID-19.
(Photo via FACEBOOK)
by
KEITH KINNAIRD
News editor
|
December 2, 2020 1:00 AM
PRIEST RIVER — Nonprofit investigative newsroom ProPublica is highlighting the disparity in coronavirus response in neighboring states, including Idaho and Washington.
The article, posted to ProPublica's website on Tuesday, found that individual states' disjointed response to the viral pandemic instead of a uniform national one have sown confusion and muddled the public health message. The report examined the regulatory disparities in the border areas between permissive and restrictive states — Idaho and Washington, South Dakota and Minnesota, and Illinois and Iowa.
"A lack of such consistency is affecting eastern Washington, which appears to be absorbing some of the costs — both human and economic — of Idaho's more laissez-faire approach to the virus," David Amstrong reported.
Armstrong found that the rate of new cases around Spokane is far higher in Seattle and western Washington, a region which saw one of the earliest outbreaks.
Spokane Regional Health District epidemiologist Mark Springer told the publication, "people bringing back COVID-19 from larger events in Idaho" has been a problem.
"And with Idaho's rate of new cases now doubling Washington's, Idahoans who commute to the Spokane area pose an outsized danger. At the same time, Washington's shuttered businesses have ceded customers to their Idaho competitors," Armstrong wrote.
The incongruous responses in Idaho and Washington have also impacted public schools. The Newport School District lost about a fourth of its students to online-only programs and nearby public and private schools in Idaho, which caused a $1.2 million drop in funding.
"It's incredibly frustrating," Newport Superintendent Dave Smith told ProPublica. "I certainly think aligned standards across the nation would have changed our situation."
Officials in Idaho, meanwhile, have said that the rise in coronavirus cases in the Gem State has more to do with the influx of Washington residents coming to Idaho to escape stricter restrictions in their state.
The article also notes the case of Jim Gilliard, a Washington state retiree who was vulnerable because of his age and an underlying medical condition. Nevertheless, Gilliard attended a blues festival near Priest River in September.
Gilliard, 70, fell ill after the festival, was diagnosed with coronavirus and died of the virus on Oct. 15. His ex-wife believes his attendance at the festival factored into his demise.
"If he had been wearing a mask, not shaking hands and keeping distance, he could probably be alive," Robin Ball told ProPublica. "He had been careful before that. He shouldn't have been up there."
Keith Kinnaird can be reached at kkinnaird@bonnercountydailybee.com or followed on Twitter @KeithDailyBee
---