BCSO probes homicide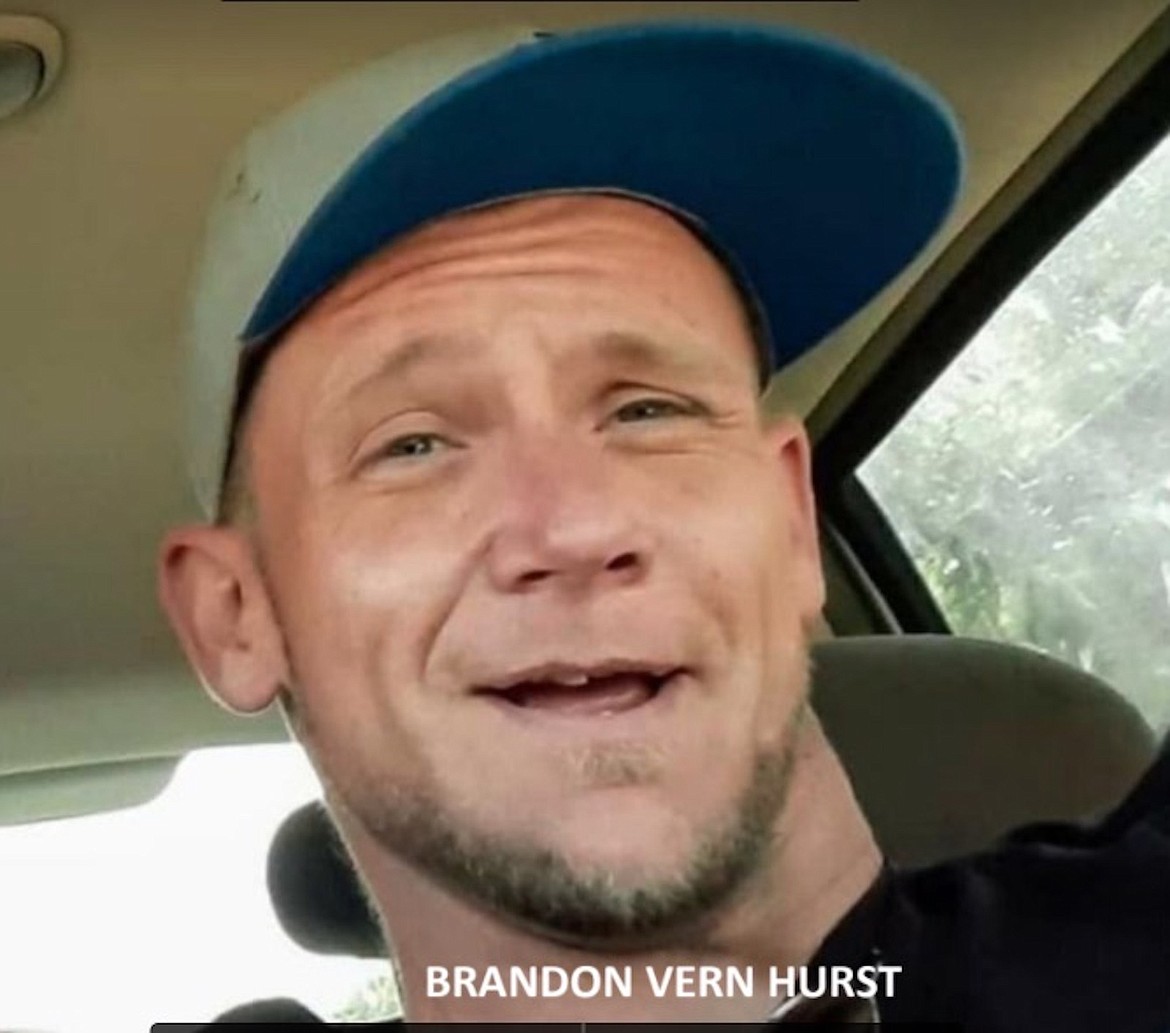 Hurst
(Photo courtesy BONNER COUNTY SHERIFF'S OFFICE)
by
KEITH KINNAIRD
News editor
|
December 16, 2020 1:00 AM
SANDPOINT — Bonner County Sheriff's investigators have opened a homicide investigation after a North Idaho man was found shot to death on Thursday.
Authorities received a report of what appeared to be a body alongside an unspecified road in Upper Pack River Valley. Investigators recovered the body, which was confirmed on Monday to be that of Brandon Vern Hurst, a 38-year-old who has lived in Bonner, Boundary and Kootenai counties.
Hurst's body was dumped after he was shot multiple times, sheriff's officials said in a news release. Evidence was recovered from the scene, as well as from Hurst's body. Evidence is being processed for fingerprints and DNA, according to sheriff's officials.
Sheriff's officials said no further information about the case is being released and those with information about Hurst's death are urged to call the Bonner County Sheriff's Office via Bonner Dispatch (208-265-5525).
Hurst, 38, was the subject of a $10,000 bench warrant at the time of his killing. He was accused of failing to appear at a Dec. 2 preliminary hearing in Bonner County Magistrate Court, court records show. Hurst was arrested for possession of methamphetamine and intravenous drug paraphernalia during a Nov. 12 traffic stop in Sagle.
Hurst was arrested in Sandpoint on Feb. 23, for being in possession of an Audi A6 sport sedan that was reported stolen. However, the state later opted not to proceed with the case and moved to dismiss it, according to court documents.
Before the dismissal, a man posted a message to Hurst's Facebook page accusing him of a vehicle theft and posted a graphic with the words "GAME OVER." An earlier post by the same person cursed at Hurst and demanded the car back or he would be "done for."
The person who put up the posts, however, does not appear to be the same person as the registered owner of the Audi at the time it was stolen, according to court documents.
Keith Kinnaird can be reached at kkinnaird@bonnercountydailybee.com or followed on Twitter @KeithDailyBee
---