7B Women announces annual conference
by
Patty Hutchens
|
February 13, 2020 1:00 AM
Nationally known speakers to highlight the daylong event
Change Your Thinking, Change Your Life. That is the theme of the Fourth Annual 7B Women's conference hosted by 7B Women, Inc. and co-sponsored by Ting, which is scheduled for March 19 at the Sandpoint Technology Center. Thanks to the outpouring of community support, 7B Women has been able to bring incredible speakers to this year's event, which promises to be inspirational, and perhaps even life changing, as 150 of Sandpoint's most dynamic women and leaders come together for a day to be inspired, supported and enveloped in community.
"Some of the stories our speakers will share include how they have faced challenges and obstacles in life that put all the odds against them. But perseverance, healing and conscious change have made them, not only highly successful, but also have allowed them to help others change their lives as well," said 7B Women board member and conference chair Sherri Lies.
Headlining this year's event will be Anne Beiler, the founder of Auntie Anne's Pretzels, whose talk will focus on The Power of Purpose. But her story is much more than how she built the world's largest pretzel franchise.
Anne began twisting pretzels in 1987 and grew a single farmer's market stand into Auntie Anne's Inc., the world's largest hand-rolled soft pretzel franchise. Her professional success, however, was forged after years of darkness, depression, and despair brought on by the death of her nineteen-month-old daughter and abuse she suffered at the hands of the pastor from whom she sought counseling.
Anne's personal story and entrepreneurial insights have been featured on many television shows including Secret Millionaire, The Oprah Winfrey Show, and Good Morning America. She has been highlighted in numerous publications such as Fortune Magazine, and Inc Magazine. In 2005, Anne sold Auntie Anne's and authored the business memoir, Twist of Faith. Today, Anne speaks to audiences around the world inspiring people with her authentic stories and life experiences. Her mission is to help encourage others to overcome themselves and become the more they desire.
"Her story is riveting and inspiring," said 7B Women President Kim Diercks. "From her Amish roots to her quest to teach and equip women to live a lifestyle with purpose and everything she has accomplished in between; Anne is a fabulous speaker and we are very fortunate to have her participate in this year's conference."
Another keynote speaker will be Kumiko Love, also known as The Budget Mom. Kumiko is an accredited financial counselor, successful business owner, blogger, and mom to her 7-year-old son. Her unique, practical and fun budgeting method and techniques have helped thousands of women all around the world take control of their finances, pay off debt, save more money, and build a life they love on a budget they can afford.
Her fan base is growing rapidly—she adds about 1,000 followers per day, and she has nearly 65,000 subscribers on YouTube. Google "The Budget Mom" and you'll find her story goes on for pages. She's been featured on "Good Morning America" and other talk shows, her story told in endless articles.
This year's event will take place at Sandpoint Technology Center which will provide expanded space, allowing 7B Women to host breakout sessions. "Attendees will have the opportunity to choose between one of two speakers depending on which topic appeals to them most," said 7B Board member Katie Campbell.
One of those speakers is Erin Lydon whose topic is Equal Pay for Equal Work. While we would love to believe that in the year 2020 all things are equal, studies show that American women earn, on average, $0.80 for every $1.00 earned by a man. Erin, an investor, strategist, keynote speaker and coach, will review the history, facts, and stats behind the pay gap in America as well as touch on recent state and national legislation as well as the reasons for the gap. Corporate best practices and action steps for professionals also will be discussed.
According to Lydon, four primary reasons account for the gap. This presentation will highlight those well-researched causes and, importantly, it will also discuss the reasons for the 'unexplained gap.'
Lydon, who currently works in Seattle as the Strategic Advisor to Evil Geniuses, a top 3 leader in the fast-scaling esports industry, frequently speaks to corporate and non-profit audiences on women's leadership issues and recently presented at TEDxSpokane.
7B Women will also host a second breakout speaker, Brie Staker, whose talk will be The Introverted Leader: How to Grow, Develop and Thrive into a Strong Leader. In a world of extroverts, those who are introverts can feel challenged when it comes to developing into a leader and achieving professional growth. And the truth is, some of those who may appear to be extroverted are actually introverts, in large part because they have learned how to adapt and grow and develop strong leadership qualities.
Brie's presentation will provide attendees with first-hand guidance and tips from a life-long introvert. Attendees will leave the session with practical guidance and takeaways that they can put to work in their careers to help them develop and advance as professionals and leaders.
Again this year, Nicole Hutto will open the day with a morning meditation. Nicole is an accomplished healer through many ancient modalities and has created a successful international healing practice, offering workshops in personal growth. Nicole learned at a young age the importance of courage, self-trust, compassion and living with love and helps to guide others who are striving for optimal health and wellness empowering them to be aware and self-referencing in their own unique gifts and to trust in the miracle that each person is.
The annual 7B Women conference is open to the entire community, men and women, and will include breakfast and lunch catered by Tango Café and a happy hour to close out the day. Sponsorship opportunities are also available which can include a booth at the event as well as admission for one or more, depending upon the level of sponsorship.
For more information on how you can take part in this memorable day, go to 7BWomen.com/the-7B-women-conference. Thank you to our sponsors to date: premiere sponsor, Ting; elite sponsors Kochava, Litehouse, Inc.;,Mountain West Bank, ELTC Law Group, Ron Denova, certified Kingdom advisor; Amber Gildersleeve, Tomlinson Sotheby's International Realty; and VIP sponsor, Smith + Malek.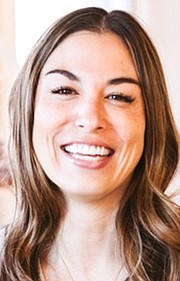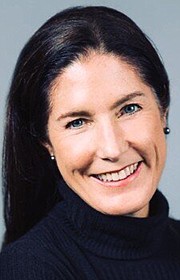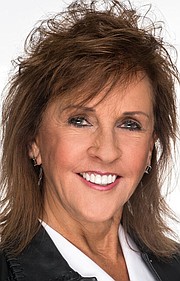 ---