'Alice @ Wonderland' offers modern take on classic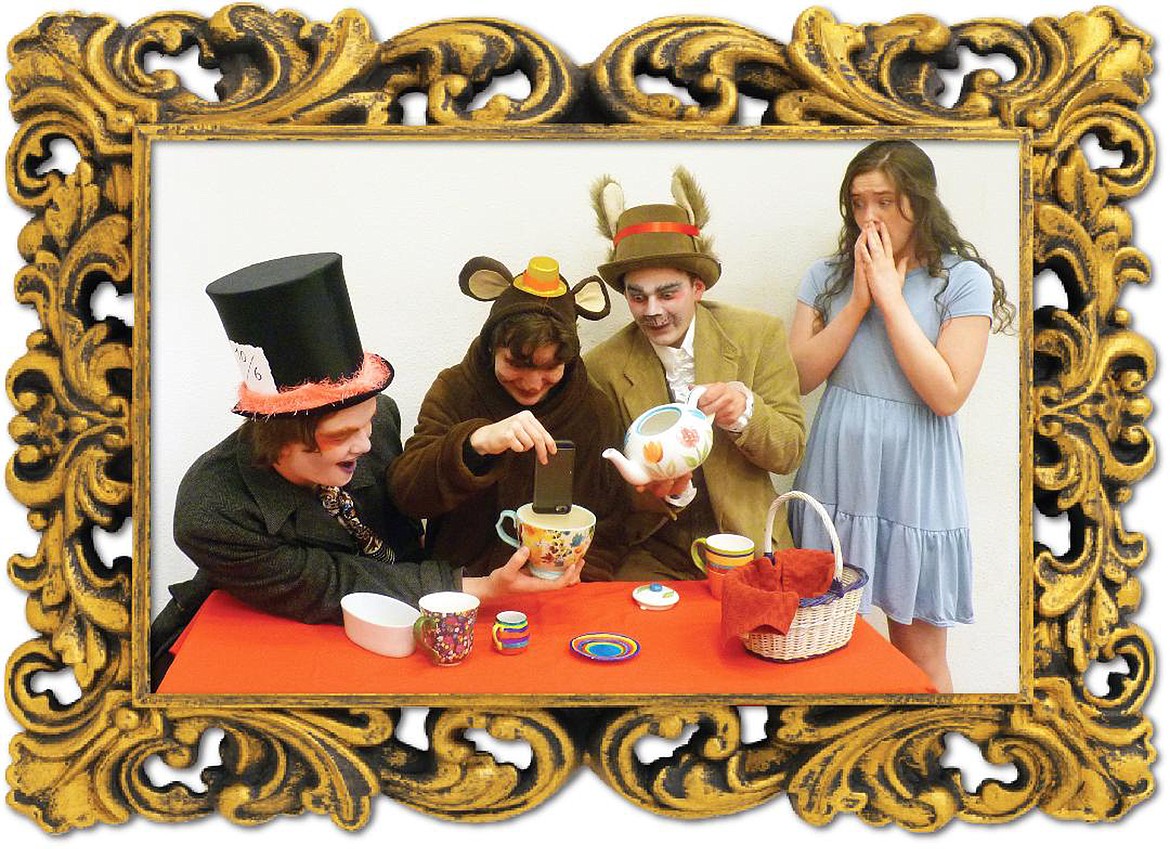 Wonderland" is pictured in a photo illustration. Out of the Woods Family Theater is presenting the play as Lewis Carroll's legendary Wonderland gets a taste of the 21st century in this modern twist on a timeless children's fantasy tale.
(Courtesy photo)
|
February 26, 2020 1:00 AM
Out of the Woods Family Theater presents "Alice @ Wonderland." Lewis Carroll's legendary Wonderland gets a taste of the 21st century in this modern twist on a timeless children's fantasy tale.
Follow a contemporary Alice as she tumbles down the rabbit hole into the topsy-turvy world of Wonderland, cellphone in hand. You'll meet all of the traditional characters you know and love, including the Mad Hatter, the Cheshire Cat, and the Queen of Hearts, but how will Alice navigate their world without any WiFi? Praised for its humor and style, this rollicking and relevant retelling will appeal to both children and adults.
The script was written by Jonathan Yukich and produced by special arrangement with Pioneer Drama Service, Inc., Englewood, Colo. Directed by Mark Miller, the cast includes 26 of the most talented teen and young adult actors from Blanchard, Rathdrum, Spirit Lake, Athol, Newport, Oldtown and Priest River.
Performances are held at the Blanchard Community Center, 685 Rusho Lane in Blanchard. Show times are March 5 and 6 at 7 p.m., and March 7 and 8 at 3 p.m. Tickets are available at the door: adults, $5, youth $3; family rates are available. Doors open 30 minutes before curtain.
The intimate venue and delicious concessions make this the perfect event for a date night or family outing. Sunday shows are usually standing-room-only, so plan to attend one of the earlier performances for the most comfortable viewing experience.
Out of the Woods Family Theater is a program of the Blanchard Community Arts Program through Blanchard Area Seniors InCorporated (BASIC). Special thanks to our performance sponsors: Architects West, Fortress Development, Timberlake Physical Therapy, The Paint Bucket, Aspen Nursery, Rush Delivery, All Season Seamless Rain Gutters, Gem State Home Inspections, EPCC Machine Wekz, Blanchard Mercantile, and Brickel Creek Coffee.
---