Panida Theater seeking board, committee members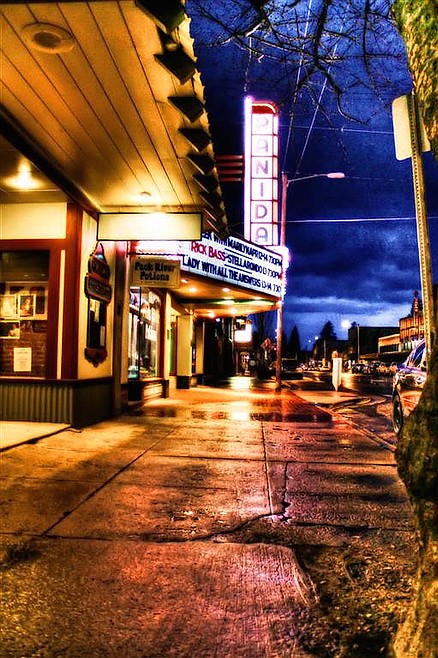 (Daily Bee file photo) The Panida Theater is seeking applicants for its board of directors and various working committees.
SANDPOINT — The Panida Theater is opening applications for its board of directors and committee volunteers.
"This is a rare opportunity for creative, enthusiastic, and forward-thinking citizens," Patricia Walker, the theater's executive director, said.
Volunteers must be willing and excited to provide leadership, time and energy in a position that will make a lasting contribution to coming generations of Bonner County citizens. At the same time, helping the Panida promises to be a personally enriching experience, Walker said.
"Sandpoint has reached a pivotal moment of flowering growth," Walker said. "Just as the Renaissance transformed Europe, cultural changes are unfolding all around us in Sandpoint. Changes in the movie industry, expanded opportunities for your entertainment dollars and changes to our economy provide challenges for the Panida."
Being on the Panida Board of Directors or a board committee offers individuals an outstanding opportunity to be in the forefront of ensuring that an innovative, broad range programming continues in the beautiful, ornate, and historic setting, Walker said. Volunteers will have the opportunity to work with resourceful, enthusiastic individuals who focus on ensuring the Panida operations can continue to offer vibrant, vital, and quality artistic productions in our community.
"Your presence will ensure that the Panida marquee will continue to blaze and be the 'heart' of our downtown; a unique place where friendly people will convene and kibitz, meet, sip wine and enjoy their neighbors while being immersed in memorable productions," Walker said.
Walker said that along with herself, the present board and Panida staff have worked hard to put in place a better state of the art sound system as well as a new arthouse sales system that will encourage attendance, streamline admission and concession sales while recognizing and rewarding frequent patrons.
"This is an opportunity for a Sandpoint citizen to work with a creative team that encourages talent," she said. "Those elected will be people who enjoy people, who can think outside the box, provide creative fundraising ideas, who are team players, and enjoy opening new vistas of enrichment for others."
To apply, go online to panida.org and complete an application. Volunteers will then be interviewed by present board members, followed by a vote by the Panida membership at the annual board meeting. If you would like to serve on a Panida committee, fill out the same application but note which committee you are interested in serving on (ie: fundraising/development, facilities, history, Panida Playhouse Players live theater or marketing).
---