Virus surge continues in Panhandle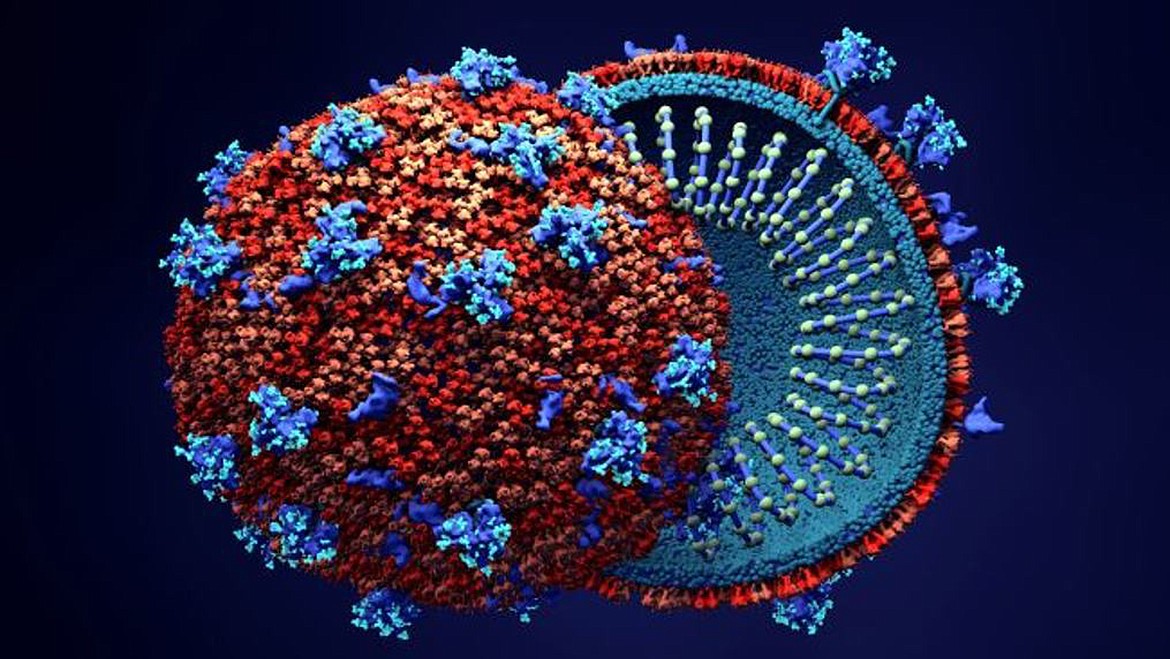 (Image courtesy PANHANDLE HEALTH DISTRICT) After weeks of stagnant reports in Bonner County, COVID-19 again took center stage in the Sandpoint City Council chambers Wednesday night.
by
KEITH KINNAIRD
News Editor
|
July 7, 2020 1:00 AM
SANDPOINT — Ninety new confirmed cases of novel coronavirus were recorded in North Idaho, the Panhandle Health District said on Monday.
There have been 511 cases in the state's five northern counties since the start of the pandemic. Of those cases, 440 of are in Kootenai County. Bonner County has 39 cases and Benewah County has 13 cases. Boundary County has one case, while Shoshone County has three, according to the health district.
There are 13 cases involving patients whose primary county of residency is undetermined.
Broken down by age, 313 cases involve residents who are between the ages of 19-49 and 137 involve people over the age of 50. Sixty-one cases involve people who are 18 years old and younger. Broken down by gender, 272 are female and 237 are male. The sex of two patients in unknown, according to PHD.
The Idaho Department of Health & Welfare tallied 319 new confirmed or probable cases of the virus, which causes COVID-19, increasing the number of cases statewide to 8,052. The virus is blamed for 94 deaths in the state, according to Health & Welfare.
The Northeast Tri-County Health District in Washington state reports eight new cases in the last 14 days, bringing the regional total to 28 cases. Three of the new cases emerged in Pend Oreille County, resulting in six cases. There are 21 cases in Stevens County one in Ferry County which was ultimately deadly, according to NETCHD.
"Neighboring counties surrounding Pend Oreille are experiencing an increase in cases, specifically among individuals 20-39 years of age, as a result we are seeing an increase of contacts related to each case, which is concerning," NETCHD said in a statement. "Due to our proximity to these counties and our latest cases showing community spread, we want to remind everyone, all ages, that you may spread the virus without being ill or showing any symptoms."
The Montana State Department of Public Health reported 37 new cases on Monday, lifting the statewide total to 1,249 cases. There are nine cases in Lincoln County and none in Sanders County, according to the state.
Keith Kinnaird can be reached by email at kkinnaird@bonnercountydailybee.com and follow him on Twitter @KeithDailyBee.
---