ArtWalk set to open, please wear a mask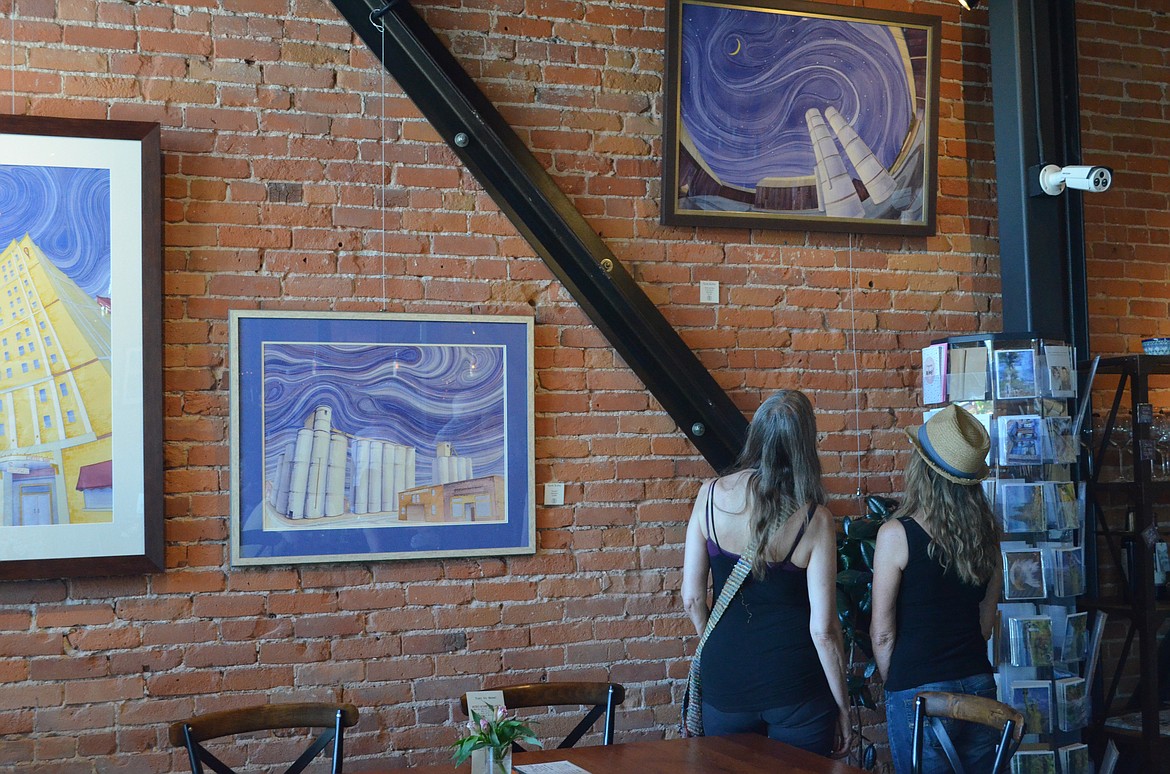 Pend Oreille Arts Council invites the public to attend the opening of the 43rd Annual ArtWalk on Friday, July 10 from 5:30 to 8 p.m. at 34 downtown locations. Come see how the town is transformed into a large art gallery.
by
Kathy Hubbard
|
July 8, 2020 1:00 AM
SANDPOINT — Pend Oreille Arts Council is looking forward to opening the 43rd annual ArtWalk on Friday, July 10 with artists' receptions from 5:30 to 8 p.m. at 32 downtown Sandpoint businesses. You won't want to miss seeing how cleverly our Visual Arts Committee can transform the city into one enormous art gallery.
This year's artwork is phenomenal. Locations will feature multi-media paintings, photography, sculptures and jewelry in all genres and there's bound to be a special piece you'll want to take home.
POAC's board of directors had a very lively discussion about whether or not to proceed with the event due to the increase in confirmed COVID-19 cases. But, the consensus is that, with the help of the public, we can safely invite everyone to attend.
Since it's customary to wear clothes and shoes when walking downtown, we're requesting that attendees make a simple addition of masks. We believe the pundits who say that the best way to avoid contracting or spreading the coronavirus is to wear face covering. With that thought in mind, we will have masks on hand for those of you who don't have one.
We also encourage everyone to wash their hands often and practice social distancing. This includes not entering a venue that appears to be crowded, but to move on to the next location and circling back. Please plan to chat with friends and neighbors while outdoors.
Pick up a brochure at any of the participating downtown businesses, at the POAC Gallery at 110 Main Street or find information online at www.artinsandpoint.org. Also grab a Passport to enter to win season tickets to POAC's 2021 Performing Arts Series and dinner at Ivano's Ristorante.
If you can't get to all 32 venues in the one evening, or if you don't feel comfortable attending the event, don't worry. The ArtWalk artwork will remain on exhibit until August 28. For more information call the POAC office at 208-263-6139. Hope to see you there!
---