Twilight Meadows receives FACT grant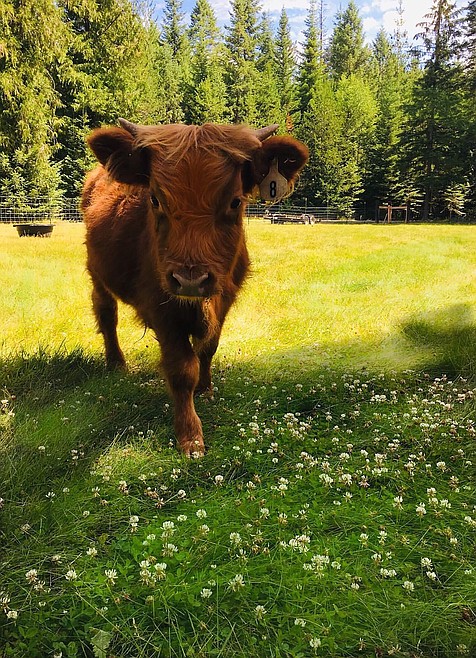 A Scottish Highland cow at Twilight Farms in Sagle. The farm, owned by Mark & Blythe Nudelman, used a FACT grant to purchase a freezer unit to store excess beef due to Idaho's stay-at-home order.
(Courtesy photo)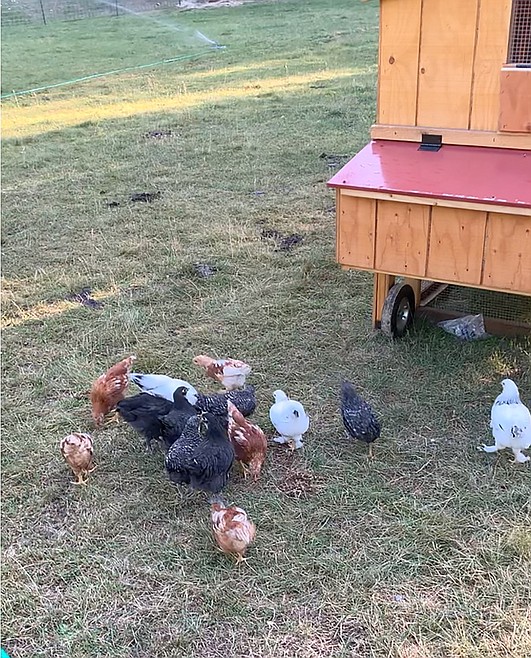 Hens at Sagle's Twilight Meadows farm wander around. The farm, owned by Mark & Blythe Nudelman, recieved a grant from Food Animal Concerns Trust.
(Courtesy photo)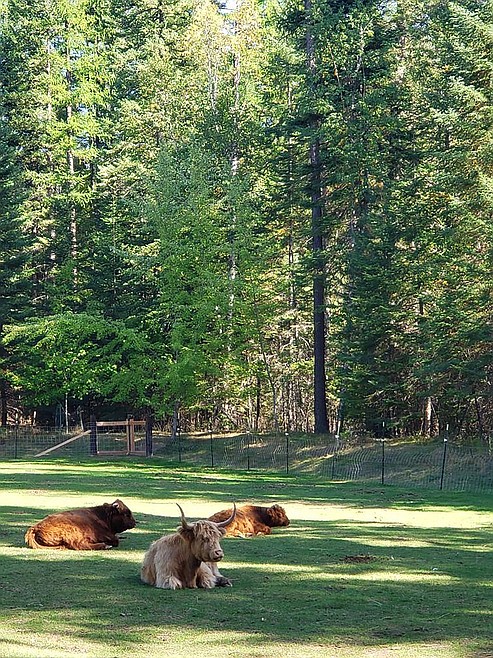 (Courtesy photo) Scottish Highland cattle at Twilight Farms in Sagle. The farm, owned by Mark & Blythe Nudelman, used a FACT grant to purchase a freezer unit to store excess beef due to Idaho's stay-at-home order.
Previous
Next
Rapid relief grants help family farmers thrive during COVID-19 crisis
SAGLE — Food Animal Concerns Trust, a national nonprofit organization that promotes the safe and humane production of meat, milk, and eggs, recently awarded an emergency mini-grant to Twilight Meadows.
The farm is located in Sagle, and owned by Mark & Blythe Nudelman. Twilight Meadows used its grant from FACT to purchase a freezer unit to store excess beef that wasn't selling when the "Stay at Home" order hit Idaho. In addition to preventing the meat from going to waste, the freezer also ensures that the meat is available to nourish the local community.
News of the grant was announced in a Wednesday press release.
Earlier this spring, as farmers' markets and businesses began to shutter due to the COVID-19 pandemic, FACT launched an emergency mini-grant program to help independent livestock and poultry producers respond to the challenges they faced as a result of the crisis.
Since April, FACT has awarded more than $95,000 in mini-grants to 202 farmers located across 40 states. Funded projects included purchase of cold storage units to manage inventory and/or use at self-service on-farm stores; website upgrades and development of online farm stores; materials and supplies for home delivery and shipping of perishable food items; and sanitation-related supplies to ensure the safety of farm workers and their customers.
"The global coronavirus crisis has exposed the fragility of the industrial food system. It's become crystal clear that family farms are an essential part of a more resilient food system," said Larissa McKenna, FACT's humane farming program director. "We value the hard work that small farms are doing to care for their animals and feed their local communities. FACT is pleased to support farms like Twilight Meadows by funding projects that help them adapt to shifting markets."
While many of the funded projects are still underway, so far over 97% of the funded farmers report that the mini-grant has helped their farm business to address a challenge related to the COVID-19 pandemic. 93% report that their mini-grant has already helped the financial viability of their farm business.
Information: foodanimalconcernstrust.org/farmer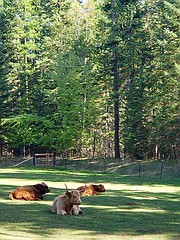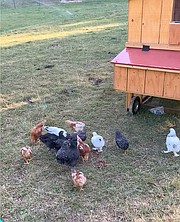 ---