Council explores legality of prioritizing seating in chambers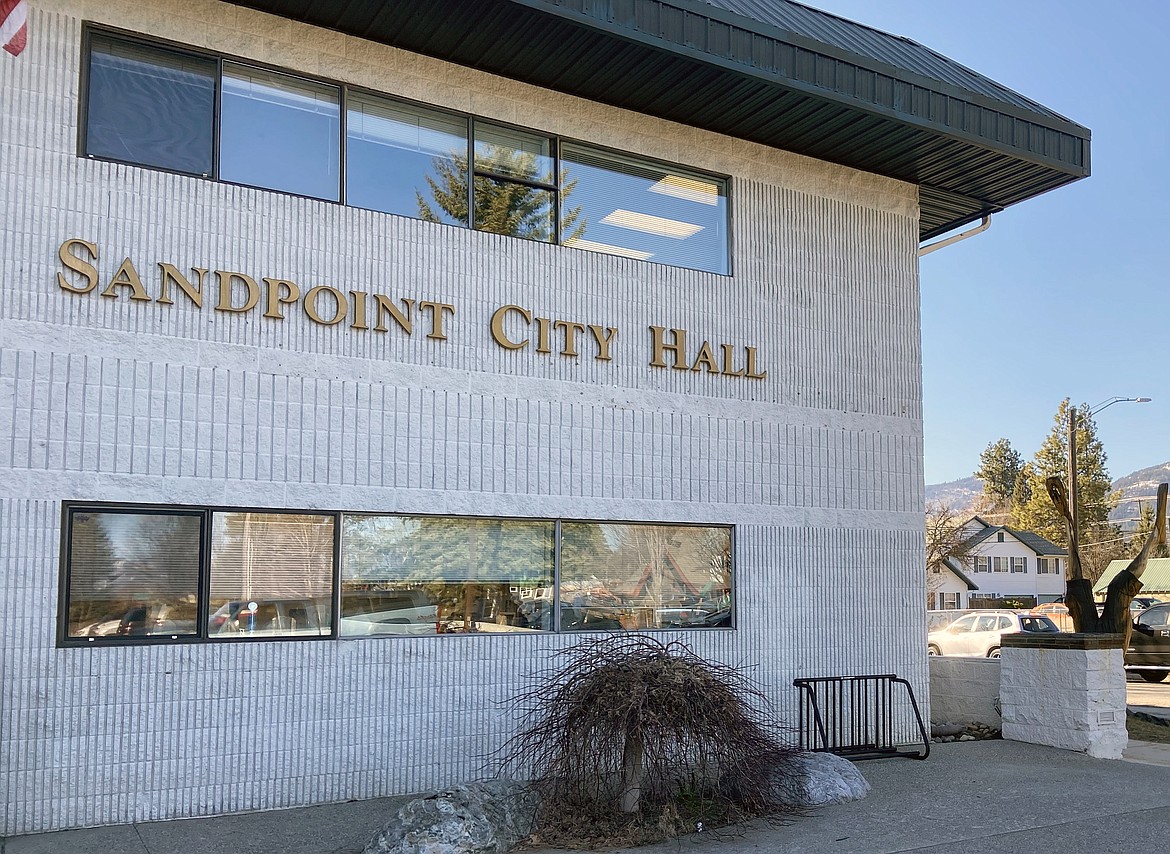 by
ALY DE ANGELUS
Staff Writer
|
July 21, 2020 1:00 AM
SANDPOINT — An unusual problem has taken shape in Sandpoint's city council chambers — people are attending city council meetings.
More accurately, too many people are attending city council meetings.
"Usually out in the audience was me and me," Councilwoman Kate McAlister joked.
Since the COVID-19 pandemic, however, there has been a consistent overflow of residents in the hallway and parking lot, unable to sit or stand in the council chambers.
City Administrator Jennifer Stapleton said several requests have been submitted to the city for prioritizing seating based on residency and financial stake in Sandpoint. The topic was explored during the July 15 city council meeting, but no decision has been made at this time.
Stapleton invited City Attorney Andy Doman to provide legal consultation on the city's issue of limited seating due to social distancing protocol.
Doman said through online attendance and both in-person and online opportunities for public forum, the city of Sandpoint exceeds minimum requirements for fairness and participation of all persons in public meetings. However, Doman cautioned the council on prioritizing seating based on Sandpoint residency, which he said could be misconstrued as restricting access to certain members of the public.
"There is no mechanism for restricting access to the public meeting from anyone who wishes to attend, whether they be a resident or a business owner, someone from the community or someone not with the city," Doman said. "All persons are entitled to attend public meetings."
Councilwoman Deb Ruehle made it known that the intent of prioritization would not be to minimize the voice of attendees.
"There is no intent to disenfranchise anyone that wants to be heard," Ruehle said. "I think all voices do need to be heard, but some refinement may not hurt."
With four-and-a-half hour city council meetings there is potential for fatigue, both for residents and council members. Ruehle argued that both Sandpoint residents and business owners pay taxes, which may earn these individuals the right to speak in the front half of the public forum or sit for the duration of the meeting.
Councilman Andy Groat echoed this notion, and proposed Sandpoint residents and business owners speaking during the public forum before non-residents.
"Public forum meetings have been split top and bottom, with 20 minutes at the beginning and then at the end," Groat said. "Maybe we could give priority to city residents and business owners at that first 20 minutes and then out-of-towners or visitors at the back end."
Councilwoman Shannon Williamson agreed with the solution proposed by Ruehle and Groat. Williamson said there have only been a handful of meetings in the last six-and-a-half years as an elected official where robust attendance and participation has come close to recent weeks in the chambers. Regardless, she said the city should be prepared.
"The participation that I have seen is traditionally very sparse, but we have had some really serious societal issues that are going on," Williamson said. "This is a good problem to have … but we have never been set up for this before."
Doman responded to Groat's suggestion, stating that the strategy of prioritizing is not inherently wrong, but should be carefully considered before changing the policy on first-come, first-serve seating.
"The only reason I say that is the practicality of having public meetings where public forums would be the first part of the meeting and the last part of the meeting may have some people dialed out at the end that otherwise would have commented on something that is very relevant if closer to the beginning," Doman said.
If the council opts for a prioritization system, Stapleton said administration would also have a difficult time navigating new restrictions placed on online and in-person platforms. She said staffing would have to screen priority residents versus non-priority residents before entering the chambers, along with the online public forum for things like the "raise your hand" electronic function.
"It's a bit more complicated to manage who's who and what's what other than what they want to speak on," Stapleton said. "Administratively, it could be done, it just creates more challenges."
The city ended their discussion, open to revisit the policy in future meetings.
Mayor Shelby Rognstad also implemented a new policy at the July 15 meeting, where doors will not open until 5 p.m. to give people with traditional work hours a more equitable chance of finding seating. In the past weeks, residents have come over two hours in advance to score one of the 15 to 30 available seats.
Priority or not, Williamson said she wants all citizens to know that they will be heard.
"Whether they were heard during the first 20 minutes or the last 120 minutes, it's our job to stay alert and hear them and we did," She said.
---