Pair detail opposition to CARES plan
by
KEITH KINNAIRD
News editor
|
July 25, 2020 1:00 AM
SANDPOINT — Bonner County commissioners Dan McDonald and Steven Bradshaw released statements Friday detailing their opposition to Idaho's administration of federal Coronavirus Aid Relief & Economic Security Act funding.
In nearly identical statements published to the county's website, McDonald and Bradshaw allege that the state is hoarding coronavirus relief funding for itself and underpaying counties and cities which signed letters of intent to receive the funding. The two commissioners further allege that recipients of the funding are being urged to overlook federally mandated accounting rules which could ultimately enable the government to claw back the funding.
Bonner County signed a letter of intent to receive the funding, but did so under protest, according to Deputy Prosecutor Scott Bauer, the county commission's civil counsel.
The county filed suit against Gov. Brad Little and other state officials in U.S. District Court on July 14. The suit alleges that the CARES Act funding is meant to be distributed on a population-based formula, but the state is only allocating a small fraction of the funds to cities and counties while retaining a substantial portion of the $1.25 billion in funding for itself.
The county's suit contends Idaho counties and cities are entitled to approximately $562 million in CARES funding under the per-capita apportionment but are slated to receive $282 million, which is roughly 22 percent of the $1.25 billion relief fund payment. County commissioners say Bonner County should receive $14.4 million under the per-capita disbursement, but believes it will only receive $5.9 million.
The suit also challenges the state's insistence that local governments accept and spend CARES Act funding without regard to federal accounting rules. Commissioners cite as an example Little's broadband internet development programs to avoid compliance with Idaho's competitive bidding requirements.
"These accounting omissions may expose Bonner County and other local jurisdictions to later relinquishment of the funds back to the federal government, thus depriving them of the assistance envisioned by the CARES Act. Bonner County has also raised concerns about the lawfulness of converting restricted public funds into privately held broadband assets for use almost entirely beyond the CARES Act covered period," McDonald and Bradshaw said in their two-page statement.
McDonald and Bradshaw also expressed "deep concerns" that some state and local policy makers may be intensifying the coronavirus health emergency to justify questionable spending under the CARES Act, causing a rush to spend relief funding by Dec. 31.
"Before the Idaho CARES Act allocation can be spent, Idaho and its localities must have and perpetuate a continued state of COVID-19 crisis to justify and rationalize their spending," McDonald and Bradshaw said in their statement.
The commissioners' full statements, in addition to the civil complaint against state officials, can be viewed on the county's website (bonnercountyid.gov).
Keith Kinnaird can be reached by email at kkinnaird@bonnercountydailybee.com and follow him on Twitter @KeithDailyBee.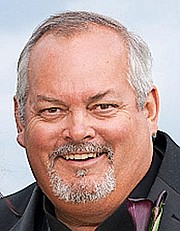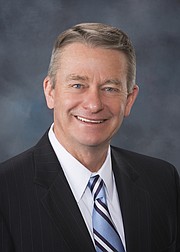 ---