Bonner County History - July 30, 2020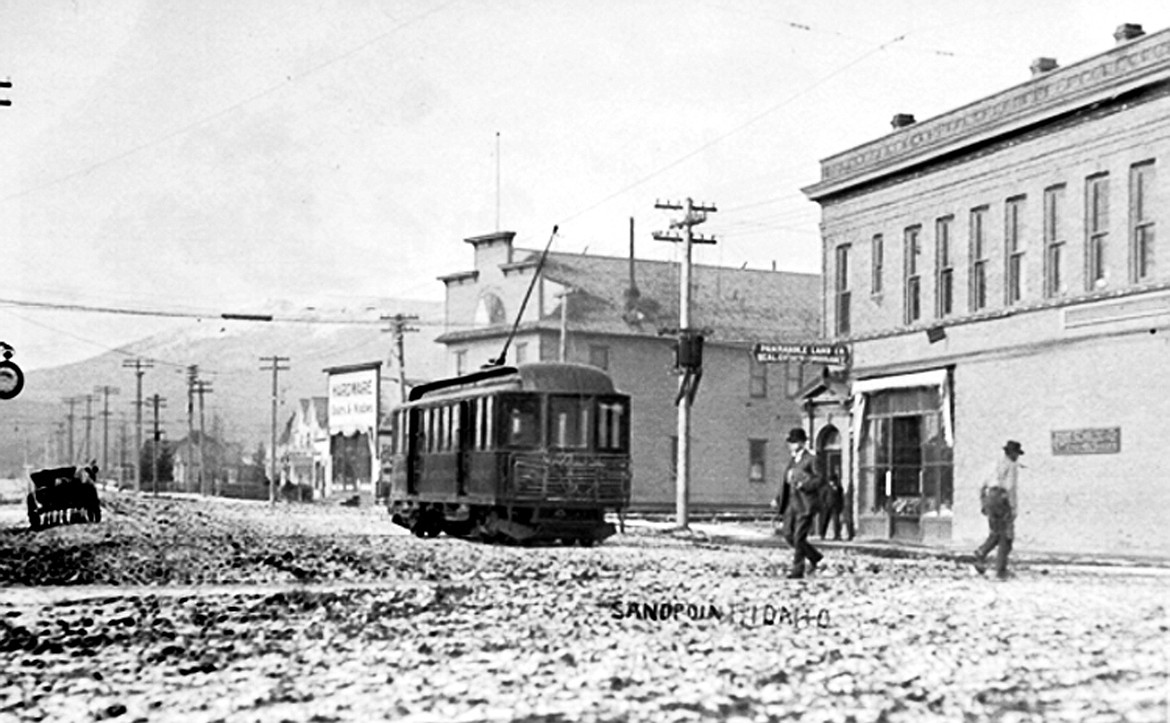 From the archives of the
Bonner County History Museum
611 S. Ella Ave., Sandpoint, Idaho, 83864
208-263-2344
50 Years Ago
Sandpoint News-Bulletin
July 30, 1970 — WEEKEND'S PACE SLOWS
Local public functions are taking a respite this weekend compared to last week's circus backed by the Jaycees, the Crazy Days sales event, the Lions Beach Barbecue, and the Horse Show.
A big event is Bargain Supplies' public auction. The Panida has playing the popular Walt Disney film "Sleeping Beauty." The Ron Reed Trio is at the North Shore. The Hope Litehouse has its outdoor barbecue Sunday with free barge rides.
•••
MOOSE SIGHTED CLOSE TO TOWN
A Moose was sighted last night at dusk crossing a field near the J.R. McFarland residence. The animal walked across the highway before jumping into Syringa creek. Earlier this spring three moose were spotted in the Sand Creek area near the "Y," but this is the first reported sighting since.
•••
WOMAN'S DAY COMING SOON
Here's what you may see on Aug. 26, the 50th anniversary of woman's suffrage: Housewives won't cook, sew or wash dishes; secretaries will wear slacks instead of skirts; women will take babies to the father's office to have him baby sit. Some will refuse to wear bras; to walk through doors held open by males; to take a seat offered on a bus or wear anything that smacks of fashion.
The Washington NOW chapter calls for women nationwide to use the day to free themselves of "whatever is oppressive in their lives" and to "demonstrate against continuing discrimination and subjugation of women to inferior roles."
100 Years Ago
Pend d'Oreille Review
July 30, 1920 — WEDNESDAY HOTTEST DAY
Wednesday was the hottest day of the summer, according to the thermometer at the experiment station, 95 being reached. Spokane's weather bureau reported 101 Wednesday.
•••
JUNIOR HIGH STUDENTS HAVE TO HIKE
In the face of a report of the crowded condition in the schools anticipated for the next school year, the school board at a meeting Wednesday afternoon decided that seventh and eighth grade students, formerly accommodated at the Farmin building, will have to go to the Washington and Jefferson schools the next school year. Both buildings have unoccupied rooms, which will be pressed into service to assist present conditions.
The high school grades and part of the grades below the seventh will continue to be housed at the central building. The change will make it unnecessary to occupy the old council chamber in the city hall as a school room next year.
•••
TOURIST BUNGALOW PLACED
The Chamber of Commerce tourist park committee purchased P.C. Johnson's bungalow in the west end of town, and have moved it to the tourist camping ground, where it will be put in good condition and fitted for the season's service.
For more information, visit the museum online at bonnercountyhistory.org.
---