Community transmission identified in Boundary, Shoshone counties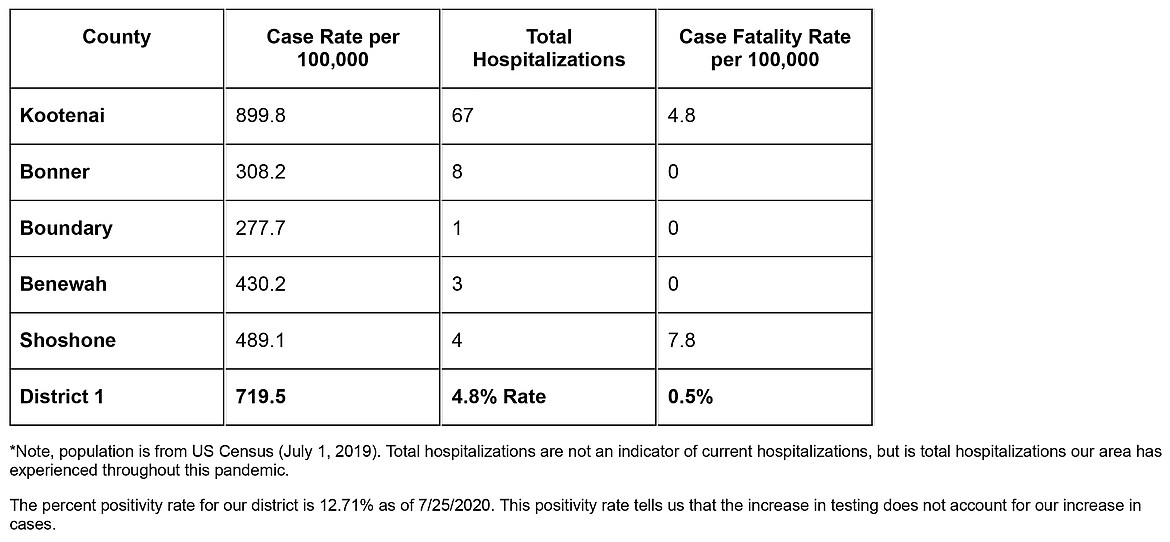 Panhandle Health District has identified community transmission of COVID-19 in Boundary and Shoshone counties.
Community transmission, also referred to as community spread, means that at least one person has been infected with the virus and, through contact tracing, PHD is unable to determine how or where they became infected. The individual(s) did not travel and had no identified contact with another person with COVID-19.
PHD urges all residents to assume the virus could be anywhere in the community and surrounding counties.
The first death related to COVID-19 in Shoshone County was reported yesterday. It was the 10th death attributed to the coronavirus in North Idaho.
The percent positivity rate for the health district is 12.71% as of July 25, 2020. This positivity rate tells us that the increase in testing does not account for our increase in cases.
PHD will continue to monitor the situation closely and are working with the Idaho Department of Health and Welfare, our tribal communities, city leaders, schools, emergency management, healthcare providers, and our community at large to help prevent the further spread of this virus.
If community members have symptoms of COVID-19 or have been exposed to a confirmed case, they should call their primary care provider or PHD's call center at 1-877-415-5225. Please call, do not come into PHD or your provider's office.
Recent Headlines
---