County: Trouble likely if ban stands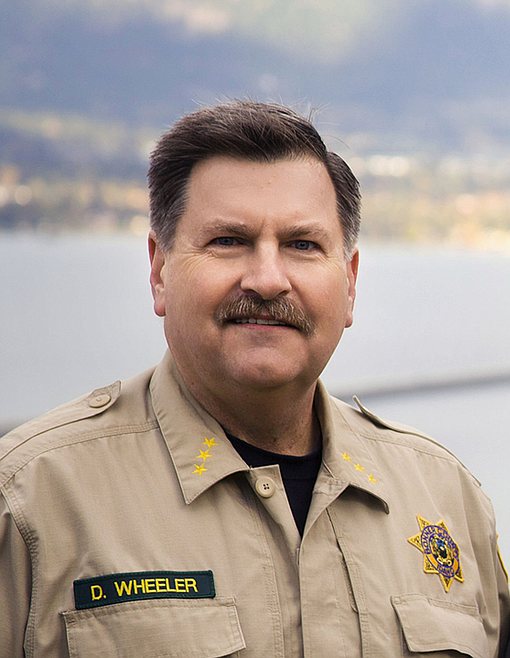 by
KEITH KINNAIRD
News Editor
|
July 31, 2020 1:00 AM
Advises court it has purchased batons, plans SWAT training
SANDPOINT — Bonner County is bracing for trouble as it awaits a ruling in its lawsuit against the city over the Festival at Sandpoint's prohibition against firearms at the annual summer concert series.
The county advised the court it has already purchased 12 batons and is planning to train members of its SWAT team to handle a disturbance in the event the firearms prohibition at the Festival is allowed to stand. The county plans on purchasing 30 shields, helmets and 25 more batons, in addition to overtime pay for deputies who may be called upon to quell an uprising over the firearms prohibition, according to court documents.
Sheriff Daryl Wheeler submitted a declaration in its lawsuit seeking a ruling as soon as possible.
"I consider the need to be prepared for a protest and the likelihood of disruptive elements or flash points occurring to be absolutely necessary for both officer and public safety," Wheeler said in the six-page filing.
The sheriff's office has retained crowd-control expert Richard "Dave" Wells to help deputies prepare for unrest in the event of an adverse ruling and an expected demonstration at the 2021 iteration of the concert series, court documents indicate.
The county claims the city will lean on Festival security to arrest people who protest the weapons prohibition and seeks a ruling in the case so the county can plan accordingly.
"Clarity on the law is necessary for law enforcement to prepare and appropriately respond," Wheeler said in the declaration.
The county and the city argued competing motions for summary judgment in the lawsuit last month, which challenges the Festival's ability to develop its security protocols in order to honor contract obligations with artists who perform at the Festival. Idaho law forbids the curtailment of Second Amendment rights on public lands. The city leases War Memorial Field to the Festival each year to stage the concert series and Second Amendment advocates contend the firearms prohibition violates their constitutional rights to bear arms.
A ruling in the case is pending.
Keith Kinnaird can be reached by email at kkinnaird@bonnercountydailybee.com and follow him on Twitter @KeithDailyBee.
---