Bonner County History - June 2 31, 2020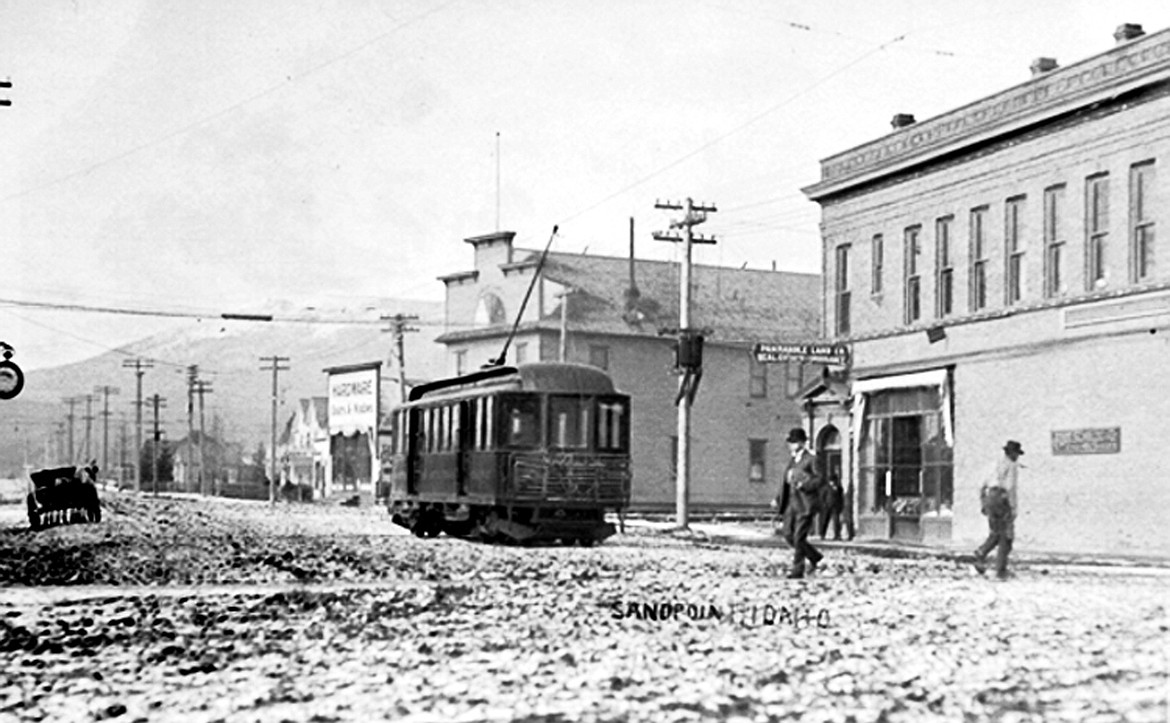 From the archives of the
Bonner County History Museum
611 S. Ella Ave., Sandpoint, Idaho, 83864
208-263-2344
50 Years Ago
Sandpoint News-Bulletin
June 2, 1970 – BRIDAL SHOWER GIVEN
A bridal shower for Carol Gunderson was given by hostesses Mrs. Vi Quirin, Mrs. Lillian Hoskins, Mrs. Julia Fjermestad and Mrs. Sara Siple. Tables were arranged in a U form for bingo and refreshments were served. Carol's wedding to John MacPhee of Boise is planned for June 6, in the Sandpoint Lutheran Church.
•••
MICE KILL SUNDANCE TREES
A mouse population explosion in the Sundance Burn area has wiped out every evergreen tree planted on 169 acres of McCormick creek after 1967's disastrous fire. The mice not only chewed the bark off the tiny trees and devoured the needles, in some cases they cut up the pieces like tiny cordwood and stacked them on the ground. The damage turned up this spring.
•••
22 FROM BONNER TO GRADUATE AT NIJC
Twenty-two Bonner County students are among those scheduled to graduate from North Idaho Junior College in Coeur d'Alene: David P. Russell, Terril Thom, William Garcia, Kenneth Green, Ronald Hunt, Susan Karstad, William Kennedy, Vivian Russell, and Rocky Turner, all of Sandpoint; Michael Long, Sagle; Mary Fuller, Careywood; Steven Anselmo, Ronald Cobb, Steven Deinhardt, Terri Deinhardt, Rebecca Larson, Nikolaus Kuprieko and Pamela Smith, all of Priest River, and Kenneth Shadel, Samuels.
100 Years Ago
Pend d'Oreille Review
June 2, 1920 – HUMBIRD TEAM WINS
The Humbird team beat Morton at Morton 7 to 5 on Sunday. Sandpoint was forced to use three pitchers, Reece, Trombley and Sells. The team starting the game was: Reece, p.; Campbell, c; Earl Coleman, ss; Jim Coleman, 1b; Trombley, 2b; Beckstrom, 3b; Kallgren, rf; Berg, cf; Sells, lf.
•••
SANDPOINTERS TO TAKE TO THE AIR
Dr. Floyd Wendle, who has been working on an airplane flight for Sandpoint, received word that a machine will put in an appearance tomorrow. Tom Symons of the Symons-Russell Aviation company of Spokane will fly the plane accompanied by Dr. Wendle who is going to Spokane by train in the morning for that purpose. Where the plane will land and take off had not been decided at noon today. Local people already signed up for short flights are M.L. Bruce, C.E. Spoor, Art Hebert, Miss Viola Allen, Ole Jennestad, E.M. Brower, Don Moore, Mrs. E.W. Dreisbach, Jack Cranston, L.D. McFarland, C.C. Peterson and R.B. Himes.
•••
CITY BREVITIES
I will sell at public auction at 528 South St. Clair street and Dover road at 1 o'clock p.m. on June 2, the following property: 1 good cow 7 years old, fresh; 1 comb garden seeder and cultivator, 100 feet of pipe in 20 foot lengths, 125 feet of hose, other garden implements, all furniture and household goods. Ernest Nordberg, owner.
For more information, visit the museum online at bonnercountyhistory.org.
---