New Anvil path is taking shape in Ponderay
PONDERAY — The Anvil Highway 200 pathway is dropping into place.
"It's pretty much ready for asphalt," Mayor Steve Geiger said on Thursday. "We are hoping to have that done weather permitting."
The city received a $50,000 grant from the Idaho Department of Parks & Recreation and put up a local match of $50,000 to pay for the project. It is resulting in the construction of 1,600 feet, roughly a third of a mile, of paved pathway for pedestrians and cyclists.
It is considered a critical link in the local trails network and of great importance because it means cyclists and walkers don't have to negotiate the half-cloverleaf intersection of U.S. Highway 95 and state Highway 200 to access other parts of the Creekside Trail, which was constructed when the Sand Creek Byway was installed.
The Creekside Trail makes director connections to the Pend d'Oreille Bay Trail, downtown Sandpoint, the Long Bridge, Popsicle Bridge and the U.S. 95 multi-use trail in Ponderay.
However, the trail lacked a connection to points east on Highway 200, which includes Ponderay's residential sector and the city of Kootenai.
"By creating the critical missing link we will be greatly increasing network access for these areas," city Planning Director Erik Brubaker said in the grant application. "Perhaps the most important new opportunity is making use of an existing asset. The existing underpass of Highway 95 will no longer be a path to nowhere as we continue growing into an improved trail network over time."
Geiger had hoped the Anvil trail could have been etched in when the byway was constructed, but he recognized enormity and complexity of the U.S. 95 bypass project.
"At least we got it picked," Geiger said of the state's grant award.
The project was supported by the Bonner County Area Transportation Team, the Bonner County Trail Mix Committee and North Idaho Bikeways.
Keith Kinnaird can be reached by email at kkinnaird@bonnercountydailybee.com and follow him on Twitter @KeithDailyBee.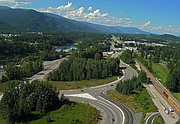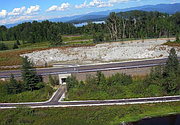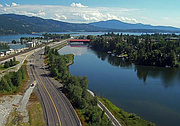 Recent Headlines
---