PHD: 5 new COVID-19 cases ID'd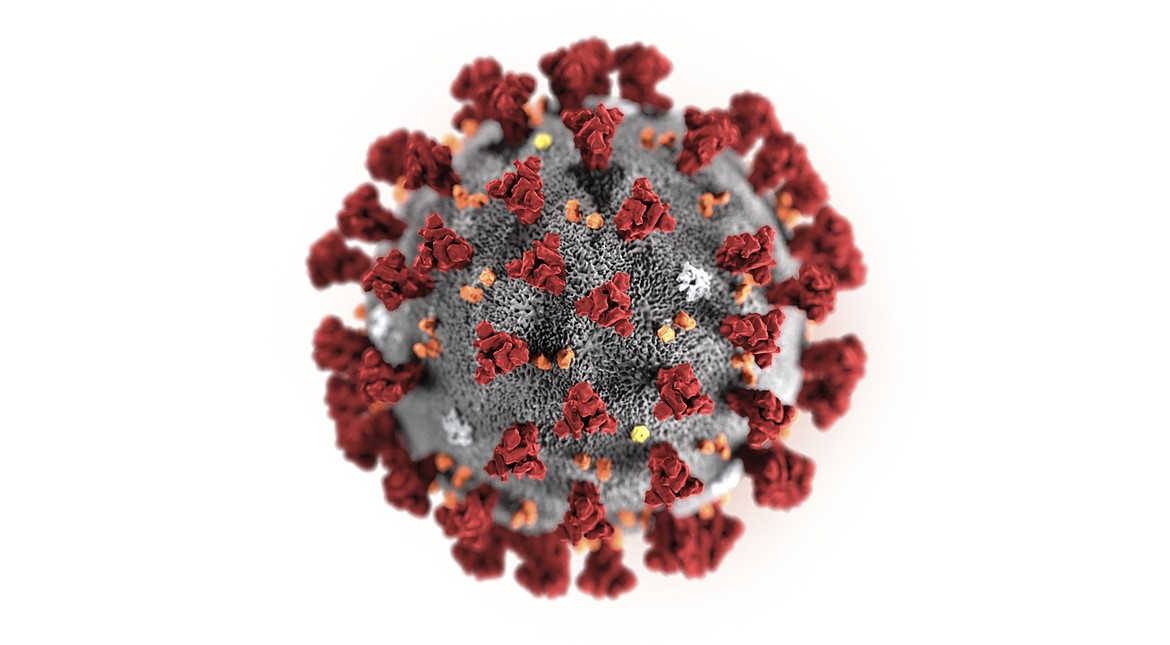 This illustration provided by the Centers for Disease Control and Prevention in January 2020 shows the 2019 Novel Coronavirus (2019-nCoV). This virus was identified as the cause of an outbreak of respiratory illness first detected in Wuhan, China. (Centers for Disease Control and Prevention via AP)
by
KEITH KINNAIRD
News editor
|
June 24, 2020 1:00 AM
SANDPOINT — Five new confirmed cases of novel coronavirus surfaced on Tuesday, according to the Panhandle Health District.
The new cases elevates the number of confirmed cases to 169. Kootenai County has 113 cases, while Bonner County has 14 cases, the health district said.
There are 13 cases in Benewah County and there are nine cases involving people whose primary county of residence is undetermined.
The virus, which causes COVID-19, has not been detected in Boundary or Shoshone counties, according to Panhandle Health District officials.
There are 56 active cases in the Panhandle. Kootenai County has 46 active cases and one fatality, the health district said in a post to Facebook. Bonner County has seven active cases and Benewah County has three active cases.
"We continue to urge the public to wear cloth face coverings when in public, practice physical distancing, wash your hands frequently, stay home when sick, and sanitize regularly," the health district said.
The Idaho Department of Health & Welfare reported 164 new confirmed or probable cases of coronavirus, pushing the statewide total to 4,254. The virus is blamed for 89 deaths.
The state said 3,484 infected people have recovered.
Nearly 300 people have been hospitalized and 427 healthcare workers have been sickened by the virus, according to Health & Welfare.
The Northeast Tri-County Health District in Washington state said there are 20 confirmed coronavirus cases within its jurisdiction. There are 16 cases in Stevens County, three in Pend Oreille County and one in Ferry County.
The Montana State Department of Public Health reported nine new confirmed cases of the virus, bringing the total number of cases in the state to 743.
There are seven cases in Lincoln County and none in Sanders County, according to the state.
Keith Kinnaird can be reached by email at kkinnaird@bonnercountydailybee.com and follow him on Twitter @KeithDailyBee.
---