Coins Arcade suffers severe water damage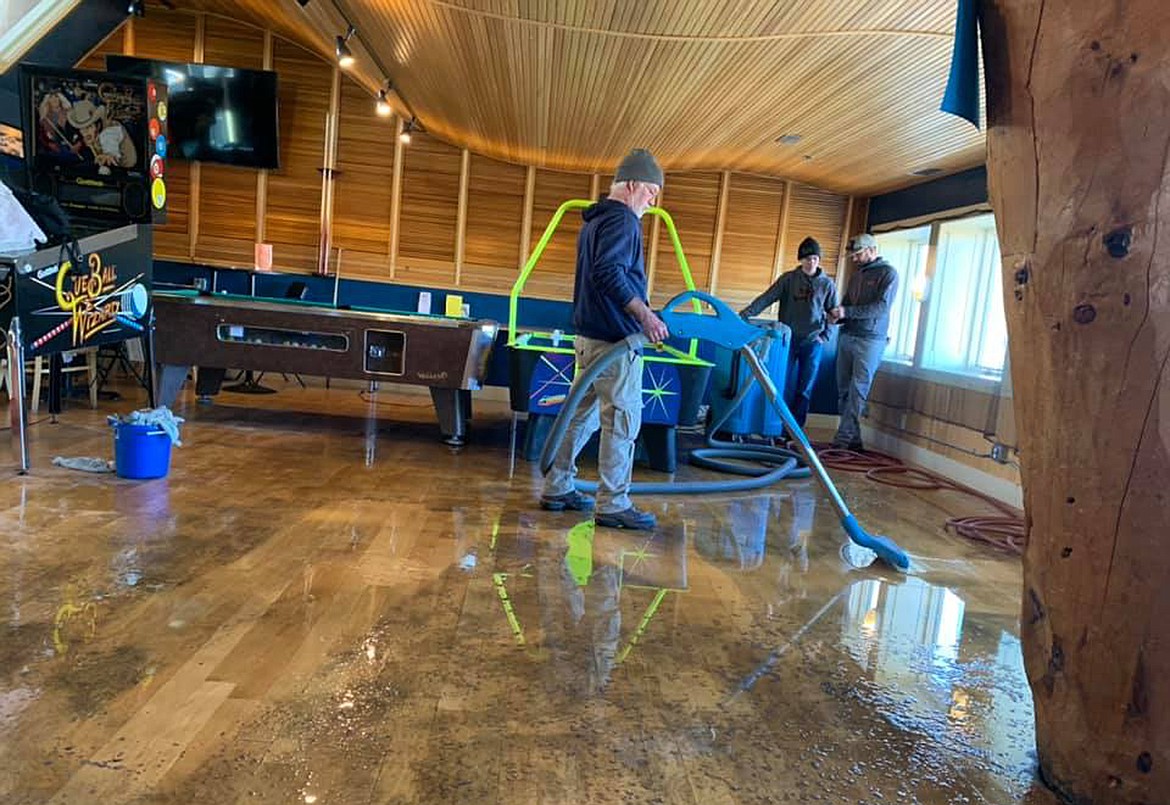 North Idaho Flood and Fire clean up the water after pipes above Coins Arcade in the Cedar Street Bridge burst Sunday afternoon.
(Photo courtesy MARISSA RINK via FACEBOOK)
by
Dawyna Clarine
|
March 17, 2020 1:00 AM
Sunday afternoon, March 15, the pipes above Coins Arcade in the Cedar Street Bridge burst, showering many of the arcade games and causing damage to the structure. It will be a while before the full extent of the damage is known.
Owner Kale Miller, who spent the last year acquiring the 35 classic arcade games, was saddened to see several irreplaceable pinball machines ruined.
"On the bright side," he said, "I'm glad the two new Skeeball Alleys I've ordered weren't here yet."
When the water started coming down, patrons jumped into action helping Miller move some games out of harm's way.
The fire department responded quickly, ensuring the safety of the bridge.
Two hours later, following an emotional roller coaster ride surrounded by dripping games and standing ankle deep in frigid water, Miller quipped, "Coins Arcade … and Water Park?"
Miller is grateful for the tremendous support he's had from the people in our community and is hopeful he will be able to get Coins back up and running quickly.
"Every week I get to see families connect in fun ways they maybe haven't in a while. There is a lot of laughter here." This is what Miller wanted as he dreamed about opening Coins Arcade.
Ironically, it was a year to the day that Miller acquired the keys to the space and started the long process of making his arcade a reality. Miller says he can't wait to get his doors re-opened and see people enjoying the arcade again. In the meantime, the more popular games that are undamaged will be on the balcony, upstairs in the center of the bridge, for folks to enjoy.
---