Phase II street work gets underway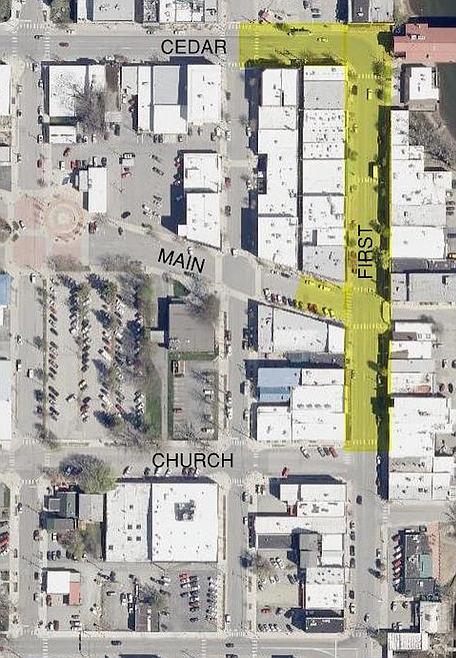 (Image courtesy CITY OF SANDPOINT) Phase II of downtown street reconstruction is underway, according to the city.
SANDPOINT — The second phase of downtown revitalization is underway, according to the city of Sandpoint.
Phase II will see full reconstruction of First Avenue from Church to Cedar streets, in addition to Cedar Street to Second Avenue.
Sidewalks have been removed, although there is still pedestrian access via temporary gravel surface. There may be occasional road closures through the week.
Crews will be installing storm service connections from the curb to the buildings and pedestrian detours will be in place.
"All business entries will be accessible," the city said in an announcement.
Additional this work includes excavating for conduits and the installation of electrical and irrigation infrastructure.
Concrete work is scheduled for next week.
Little to no work is expected on First between Main and Church streets this week.
Phase II will be strikingly similar to the look and feel of the work on Cedar Street.
There will be pedestrian crossing enhancements, stormwater pre-treatment planters, a chicane (a curve in the flow of traffic) and nearly 50 new trees.
There will also be 50 standard parking spaces, some of which will spaces for compact vehicles.
Phase II will also see the installation of four motorcycle parking zones, five ADA parking spaces, seven new benches at 16 bike racks. There will also be three loading zones, in additional ornamental lighting for pedestrians and Avista street lights at intersections.
---