Officers seek help to identify person of interest in poaching case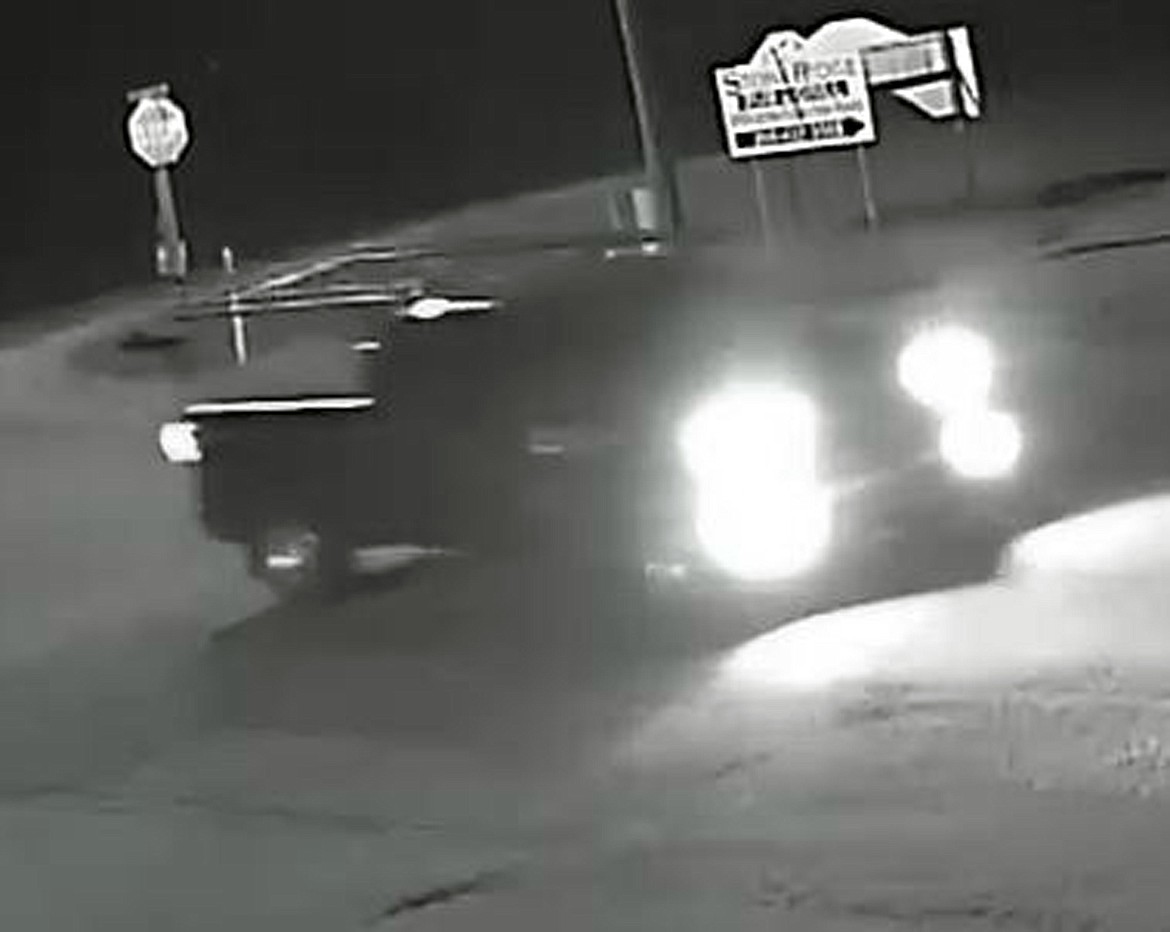 Officers are looking for the owner of a dark-colored Toyota Tundra, estimated year 2015 to present, in connection to a possible poaching incident near Blanchard recently. The vehicle has a ladder rack in the bed and appears have a small step on the passenger side.
(Photo courtesy IDAHO DEPARTMENT OF FISH & GAME)
BLANCHARD — Conservation officers with the Idaho Department of Fish & Game are seeking the public's help in identifying the owner of a vehicle who may be linked to a poaching incident near Blanchard on April 17.
The owner of a dark-colored Toyota Tundra pickup truck with a ladder rack is wanted for questioning. The pickup appears to be a 2015 or older model and appears to have a small step on the passenger side, according to Fish & Game.
On the night of April 17, a cow elk and white-tailed doe were illegally shot three miles west of the town of Blanchard, in a field off Blanchard-Elk Road. The meat was dumped at a nearby location. Necropsies revealed both cow and doe would have produced offspring in the next couple months.
Anyone with information should call the Citizens Against Poaching hotline at 1-800-632-5999. Callers can remain anonymous and a reward may be available.
---