Bonner County History - May 21, 2020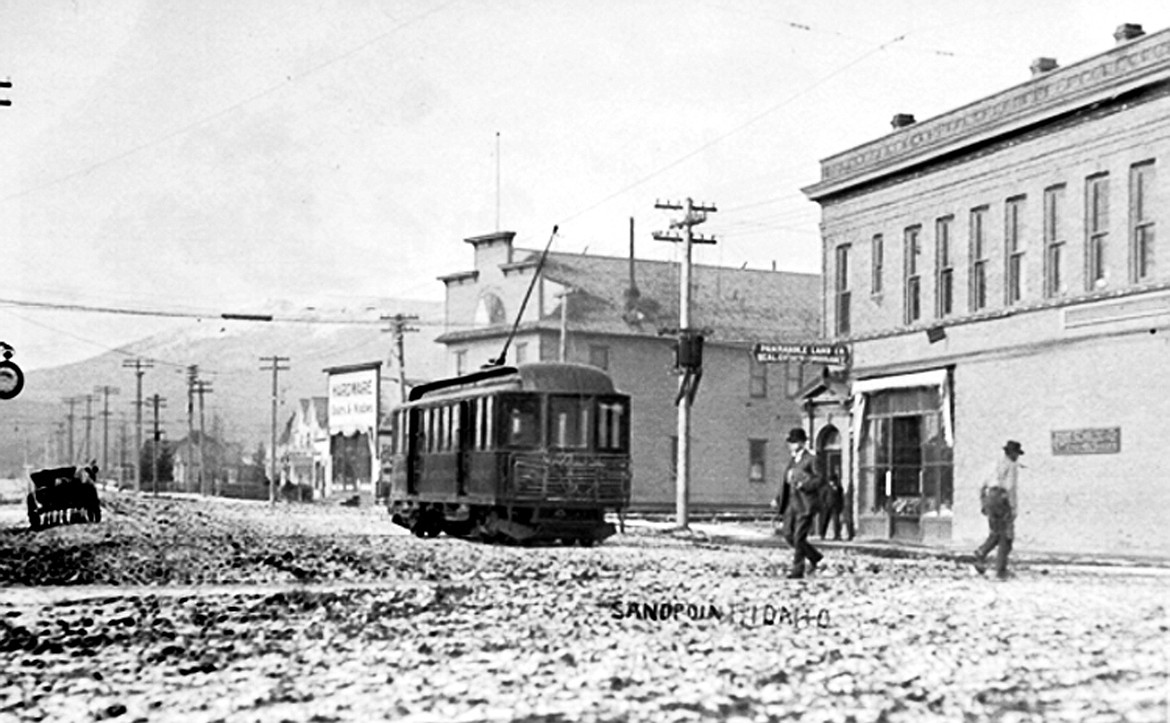 From the archives of the
Bonner County History Museum
611 S. Ella Ave., Sandpoint, Idaho, 83864
208-263-2344
50 Years Ago
Sandpoint News-Bulletin
May 21, 1970 — FAVORITE SHS TEACHERS
During Awards Day at Sandpoint High School, the students revealed their selections for favorite teachers. Sophomores picked Coach Charles Schoonover, Juniors selected Bill Straley and Seniors chose Merle Parsley. An overwhelming ovation was reserved for Mrs. Ann Brunsell, the whole school's favorite, who is retiring this year.
The school cafeteria cook, Mrs. Carl Rojan, received a special vote of appreciation as well.
•••
BOYS STATERS RECEIVE CERTIFICATES
At the annual SHS awards day program, J.A. Naccarato, commander of the William D. Post No. 15, American Legion, presented certificates of award to the delegates and alternates who will represent Sandpoint at the 1970 session of the Idaho American Legion Boys State: Mark Nelson, John Olson and Tom Parkins, delegates: James Pratt, Randy Bates and Duane Black, alternates.
•••
NEW STUDENT BODY OFFICERS
Newly elected Sandpoint Senior High associated Student Body officers are: David Winfrey, president; Dwayne Sheffler, vice president; Sally Moon, secretary.
•••
SENIOR CLASS PARTY AT ELKS
A party will be held June 1 after graduation at the Elks Club for seniors of the graduating class. Each family is asked to donate $1 to cover costs.
100 Years Ago
Pend d'Oreille Review
May 21, 1920 — HIGH SCHOOL ACCREDITED
The City Superintendent of Schools received a letter from the Northwest Assn. of Secondary and High Schools to the effect that the Sandpoint high school has again been placed on the accredited list of high schools for school year 1920-21. The school was removed from the accredited list last year for failure to conform to standard regulations of equipment. Reinstatement means that next year's graduates will be able to enter any college in the northwest without an entrance examination.
•••
WATER DAMAGES STORE STOCKS
Nearly every local business securing steam heat from the Farmin plant suffered damage caused by water escaping from radiators on Monday night when a workman at the plant turned the water into the low pressure boiler and forgot to shut it off. The water flooded the pipes and overflowed, immersing floors throughout the business section and causing cascades of water to ripple over mercantile stocks. All losses from the water have been assumed by Mr. Farmin.
•••
WILL FURNISH BAND
The city council agreed to furnish the band for the health parade to be put on under the direction of Miss Hedwig Djupe, city and school nurse, tomorrow afternoon. The engaging of the band was assigned to City Clerk Myrvin Davis.
For more information, visit the museum online at bonnercountyhistory.org.
---