Sweet Lou's offering all veterans free steaks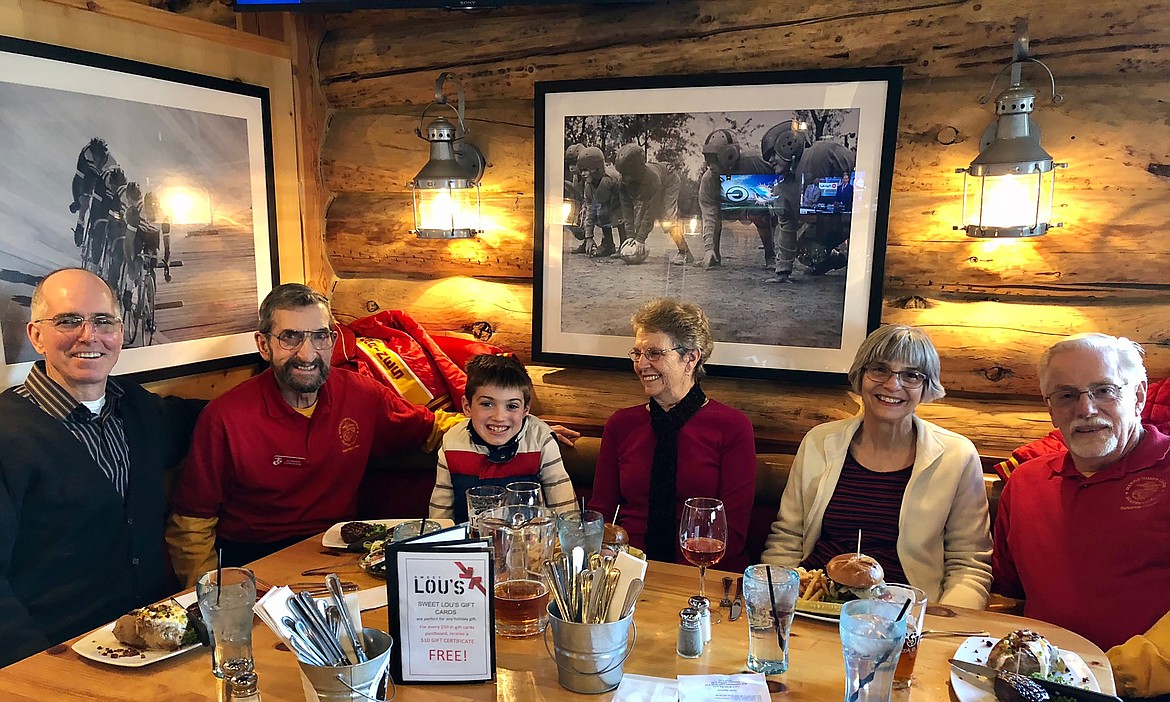 Lou Foust, the namesake for Sweet Lou's restaurants in Ponderay and Coeur d'Alene gets his picture taken with a few of the community's veterans in 2018.
|
November 6, 2020 1:00 AM
Sweet Lou's Restaurants in Coeur d'Alene and Ponderay are saluting the troops by offering all current and former members of the US armed forces a free, hand-cut, six-ounce, USDA choice top sirloin with one side on Veterans Day.
"This year, it seems more important than ever to honor those who have made this country so great," Chad Foust, owner of Sweet Lou's, said. "We are proud to be able to offer our local veterans a meal after such a chaotic 2020."
This will be the tenth anniversary of Foust offering free steak lunches and dinners to veterans and he is prepared to feed the masses. Having given out over 3,000 steaks in the past decade, his team is well versed in the preparations it takes to have a successful holiday.
"We are ready and willing to serve every service man or woman that walks in our doors," Foust said. "Everyone at Sweet Lou's looks forward to Veterans Day. It's a big team effort to put it on and we are grateful to be able to do it."
In order to be able to offer the free meal, Foust does have to make some limitations. The offer is only good for dine-in customers on Nov. 11 and they must show valid military ID to redeem their steak.
"Our dining rooms are open, sanitized and ready," Foust said. "Our doors open at 11 a.m. We'll see you then."
Sweet Lou's Restaurant and Bar is located at 477272 Hwy 95 in Ponderay and Sweet Lou's Restaurant and Tap House is at 601 N Front St. in Coeur d'Alene. Both locations are open seven days a week from 11 a.m. to 10 p.m.
For more information visit www.sweetlousidaho.com or visit their Facebook page at www.facebook.com/sweetlous.
---