Empire Builder service restricted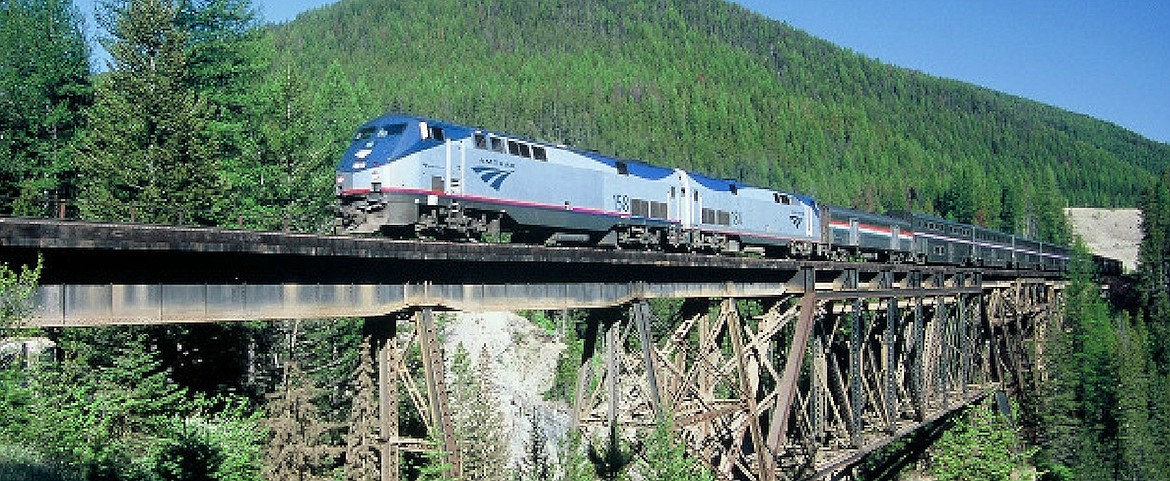 Amtrak is scaling back daily service of the Empire Builder to three days a week due to the novel coronavirus pandemic.
(Photo courtesy AMTRAK)
|
November 13, 2020 1:00 AM
SANDPOINT — Amtrak is scaling back the Empire Builder train service to three days a week due to a drop in ridership amid the ongoing novel coronavirus pandemic.
The commuter train service, which runs from Chicago to Seattle, began the new operating schedule last month.
"We regret the impact of these planned changes on our customers, employees, and communities across the nation and we hope to restore some or all of this service back to daily in 2021. But, with ridership down by 80 percent and more and federal funding levels for Amtrak unclear for fiscal year 2021, we must take appropriate steps to align all of our service levels with current demand," Stephen Gardner, Amtrak senior executive vice president and chief operating and commercial officer, said in a statement.
The California Zephyr, Capitol Limited, City of New Orleans, Coast Starlight, Crescent, Lake Shore Limited, Palmetto, Southwest Chief and Texas Eagle were also placed on an tri-weekly basis, according to Amtrak.
Amtrak said it would consider restoring the routes to daily service if the pandemic subsides, customer demand increases and ridership reaches projections.
"Our goal is that all Long Distance service will be restored by June 30, 2021, so long as our nation and our company are healthy, consistent with restoration metrics, and sufficient funding assistance is provided by Congress," Amtrak said in a statement.
---