PHD director: 'A decision for the board'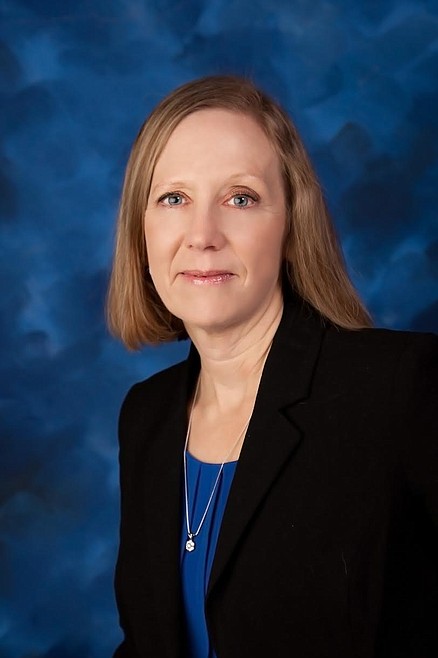 by
BILL BULEY
Hagadone News Network
|
October 2, 2020 1:00 AM
The director of the Panhandle Health District said Thursday it will be up to PHD board members to act on a request from legislators that they meet and change a mask mandate for Kootenai County to a recommendation.
"It's certainly a decision for the board," Lora Whalen said in a phone interview with The Press.
She said the board is presented with data on the latest information on the coronavirus on a regular basis.
"The board is much like our community and is divided on the issue," she said.
PHD board members, with protesters outside and inside the Kootenai County administration building, voted 4-2 on July 23 to put the mask mandate in place.
Then, the county was seeing a rise in coronavirus cases, positivity rates and hospitalizations.
Last week, after discussion, the board voted 4-2 to continue the mask mandate.
Legislators who signed the Sept. 29 letter disagreed.
"It is our belief that government mandates related to COVID are not only counterproductive but are an infringement on individual rights protected by the Idaho and US Constitutions," the letter from legislators read. "Idahoans value their freedom to make decisions for themselves. Treating adults like children results in defiance of the orders and diminishes the credibility of the health board in current and future concerns."
The letter was signed by Sen. Mary Souza (R-Coeur d'Alene), Sen. Steve Vick (R-Dalton Gardens), Sen. Don Cheatham (R-Post Falls), Rep. Ron Mendive (R-Coeur d'Alene), Rep. Tim Remington (R-Coeur d'Alene), Rep. Tony Wisniewski (R-Post Falls), Rep. Vito Barbieri (R-Dalton Gardens), and Rep. Jim Addis (R-Coeur d'Alene), as well as Sen. Carl Crabtree (R-Grangeville), Rep. Sage Dixon (R-Ponderay) and Rep. Paul Shepherd (R-Riggins).
They argued it is not fair that the mandate only includes Kootenai County, because it is in the same risk level as the other counties, Boundary,Bonner, Benewah and Shoshone.
Whalen said the mandate targeted Kootenai County because that's where the bulk of the population is in the PHD, Whalen said, and "that's where most of our positivity comes from."
Mayor Steve Widmyer said Thursday he opposes removing the mask mandate.
He said Kootenai County residents who believe masks are effective in stopping the spread of the coronavirus will wear them. Those who don't believe masks work won't wear them.
"The mandate doesn't have an effect on anyone in Kootenai County that doesn't want too wear a mask," Widmyer said.
"No one in Kootenai County is going to get arrested for not wearing a mask," he added.
But where the mandate has had a significant impact, Widmyer said, is when visitors, particularly those from Washington state, come to Kootenai County.
Washingtonians are used to wearing masks, as the mandate to do so is actually enforced in that state. So when they come to Kootenai County, which many did this summer and continue to do, they continue to wear them.
But if the PHD lifts the mandate, then visitors will stop wearing them, too, Widmyer said, which could lead to increased spread of COVID-19 in North Idaho.
"That's the difference," he said.
PHD board chairman Marlow Thompson, reached at his home Thursday night, said he didn't know if the board would hold a meeting as requested by legislators.
He said as he understands it, there would need to be a request from a board member to schedule the meeting, and he has not received one or heard about one.
He declined to comment when asked for his opinion on whether the PHD board should meet on the request.
Thompson said that as board chairman, he is there to conduct meetings. He said he can't make motions, can't second motions and can't vote unless there is a tie.
"My feelings don't make any difference," he said.
Whalen said most people, about 80 percent, who get the coronavirus will have mild symptoms or not even know they have it. About 20 percent will feel ill. Of that, about 5 percent may need hospitalization and of that, about 2 percent might need critical care.
As of Thursday, PHD reported 3,540 COVID-19 cases, with 3,093 of those closed. It reported 56 deaths and 25 current hospitalizations.
The daily case count, after being as high as more than 100, had fallen to about 20, but recently rose again to the 40s and 50s.
"We are seeing an uptick," Whalen said.
She said the rise was expected with the reopening of schools and people staying indoors more as temperatures dropped with the arrival of fall.
Whalen continues to emphasize people need to practice social distancing, wear masks when in public and unable to maintain a distance of 6 feet from others, wash hands and sanitize.
She said a vaccine will eventually be available and people will have that as a choice in preventing the virus from spreading, too.
When asked how locals are doing in general in the battle against COVID-19, Whalen said, "I think we're holding our own.
"
Shoshone County, she said, is doing great and only had about 15 new cases in September. She pointed out that the cities of Wallace and Kellogg implemented mask orders, which have been effective.
Whalen said the opening of schools is "a wild card."
"I firmly belief students need to be in those seats," she said. "But you've got to do it safely."
Whalen said the request from the legislators that the mandate be made into a recommendation was not surprising.
"I certainly have been in communication with our legislators," she said, adding she is aware of how they feel about the mask mandate.
"They hear from the same people our board members hear from," she said.
In an email to The Press, PHD spokeswoman Katherine Hoyer wrote: "We have not heard from the board whether they wish to hold a special meeting in response to the letter from the legislators. If they do wish to hold a meeting we will announce per open meeting laws."
---