Bonding to build a bright future: Varsity football team plays two-hand touch with Bullpups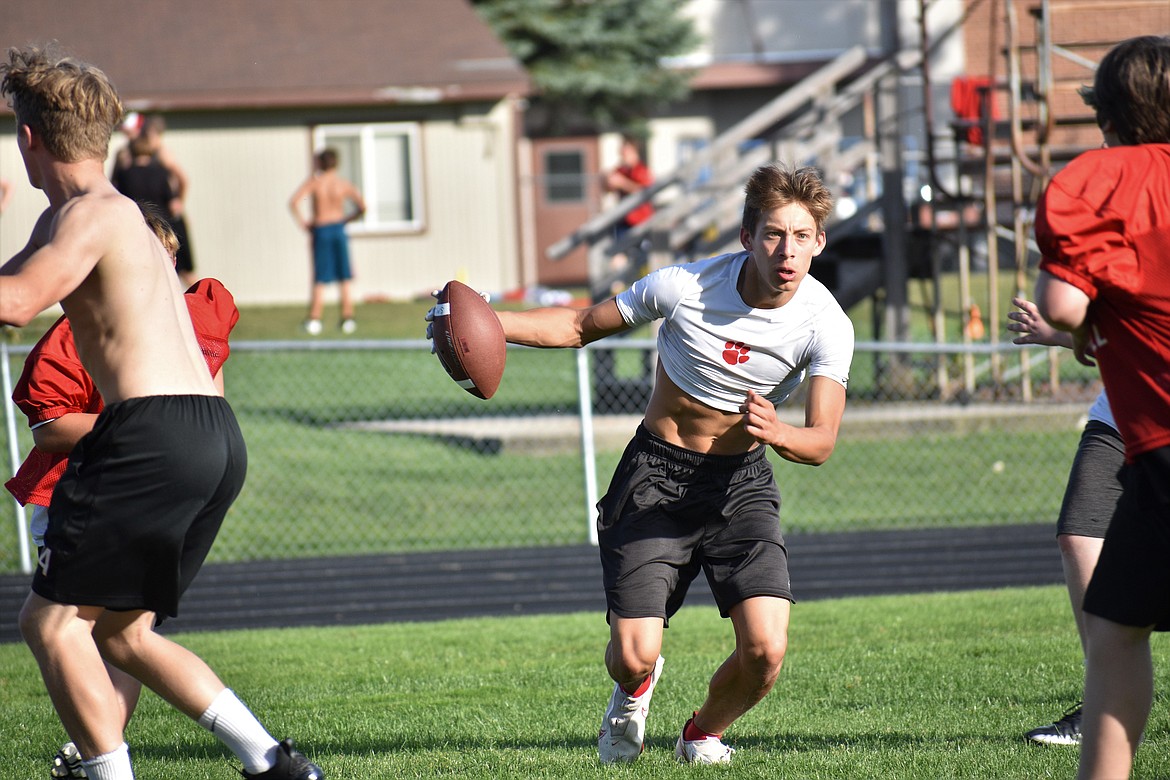 Adam Bucholtz runs down the field while evading multiple middle schoolers during two-hand touch football Wednesday at SHS.
(Photo by DYLAN GREENE)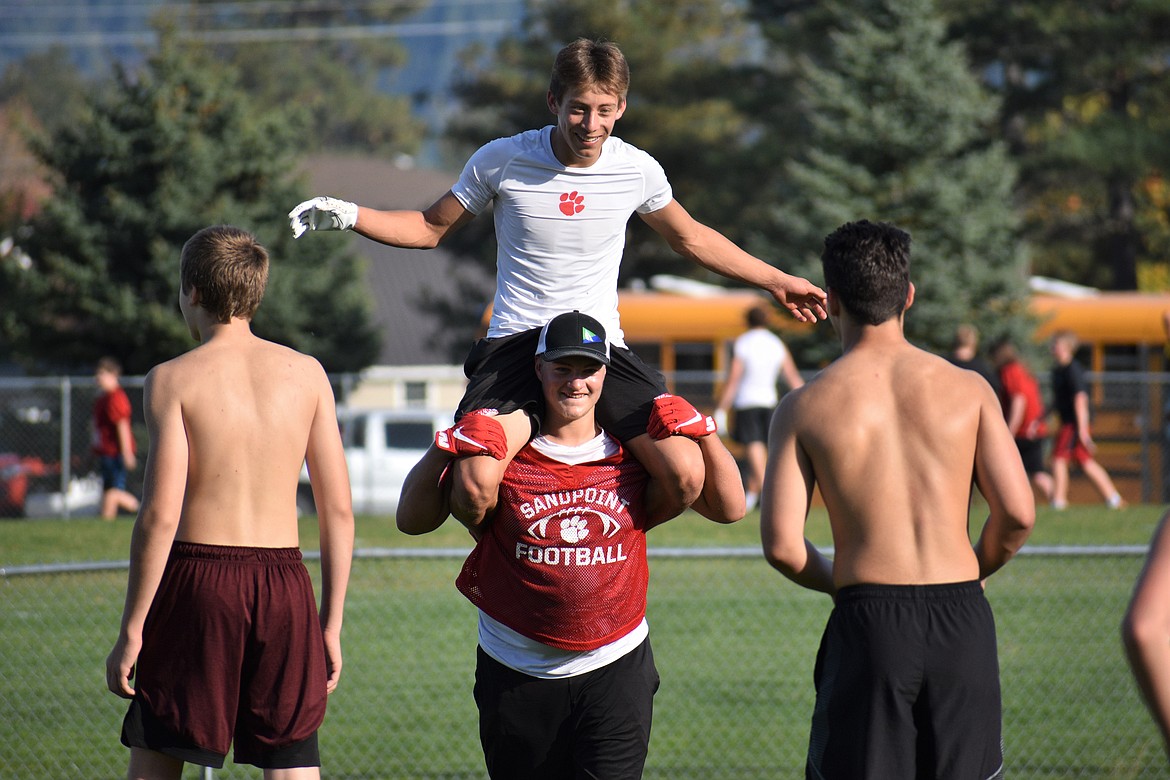 Adam Bucholtz (top) receives a piggy back ride from Brandon Sargent during Wednesday's two-hand touch football at SHS.
(Photo by DYLAN GREENE)
Alex Leverich tries to evade a defender on Wednesday.
(Photo by DYLAN GREENE)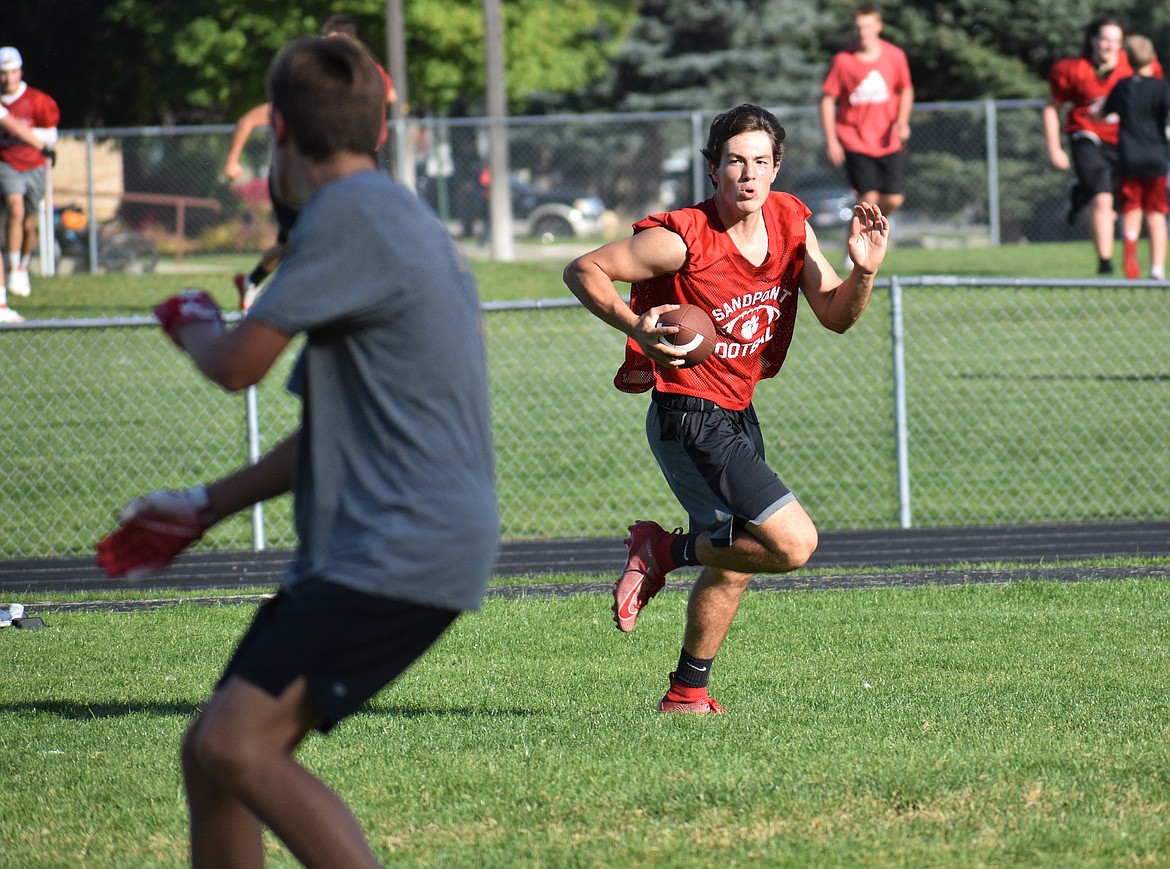 Auggie Lehman scrambles and looks for an open receiver on Wednesday.
(Photo by DYLAN GREENE)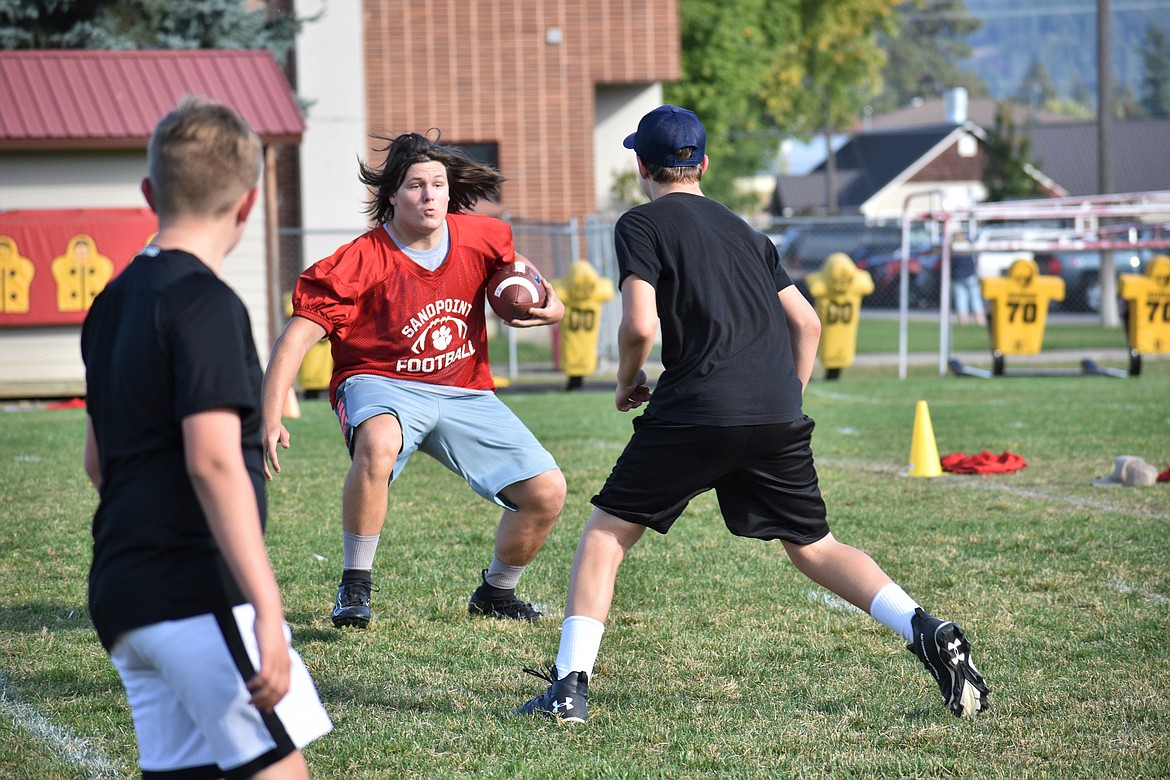 Ben Stockton tries to avoid a defender on Wednesday.
(Photo by DYLAN GREENE)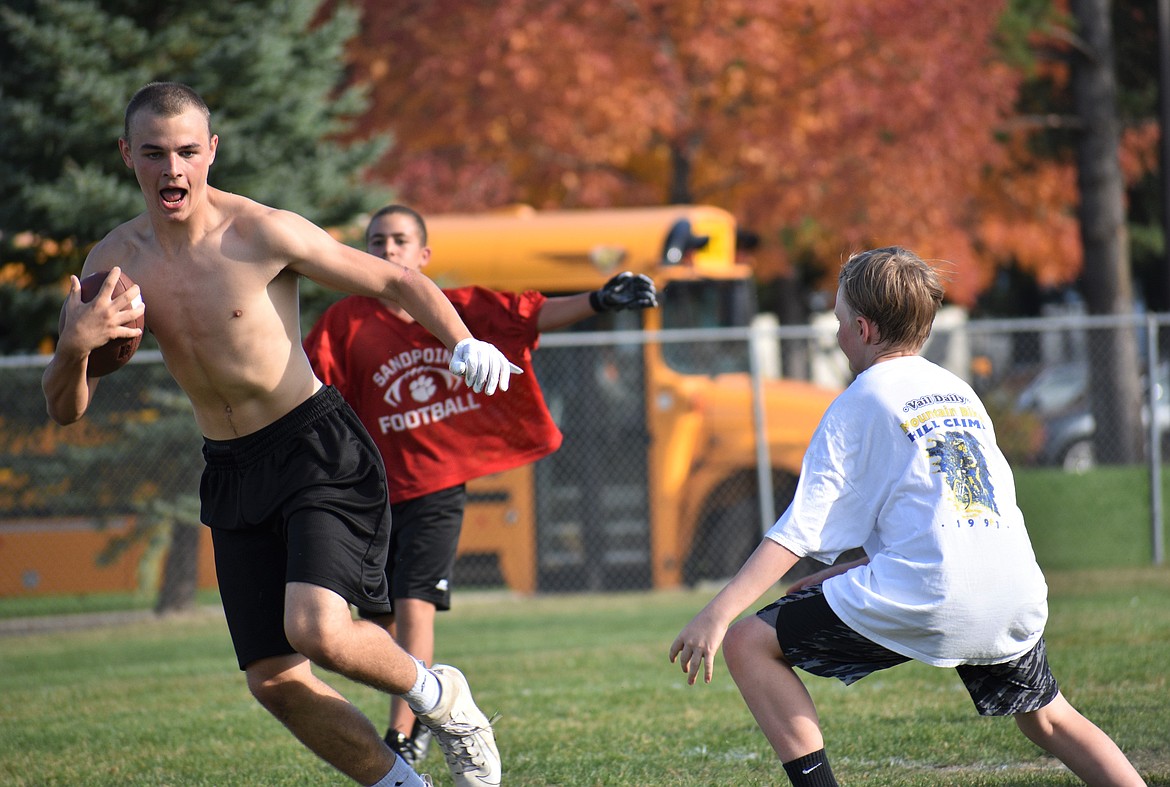 Zac Whittom jukes a middle school defender on Wednesday.
(Photo by DYLAN GREENE)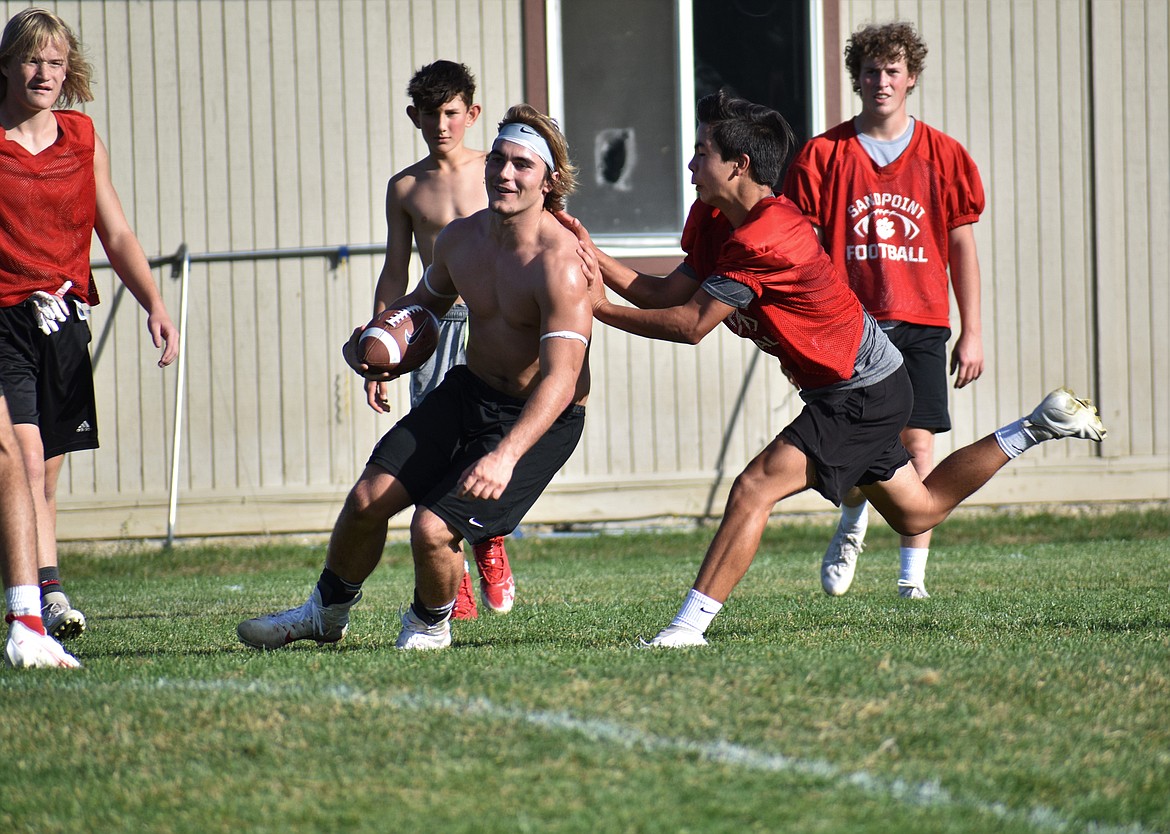 Gerrit Cox (left) gets "tackled" by a middle schooler on Wednesday.
(Photo by DYLAN GREENE)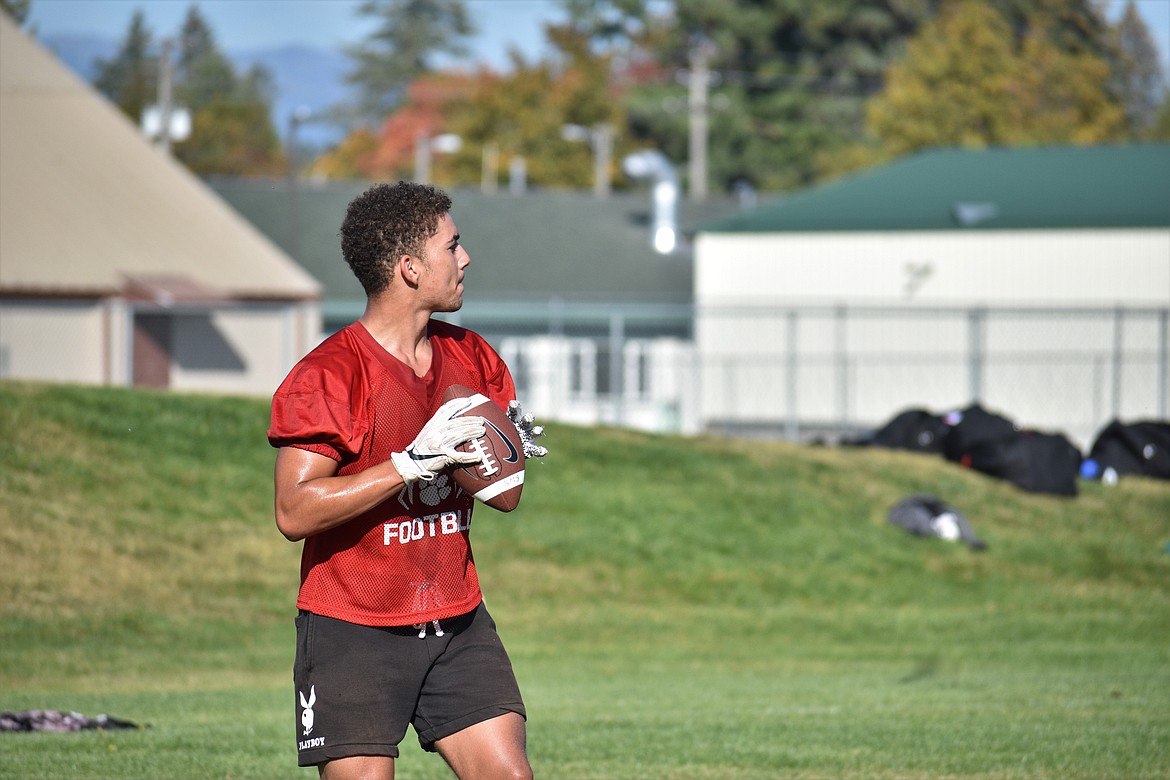 Elijah Larson prepares to throw a pass on Wednesday.
(Photo by DYLAN GREENE)
Braden Kappen scrambles to avoid being tackled on Wednesday.
(Photo by DYLAN GREENE)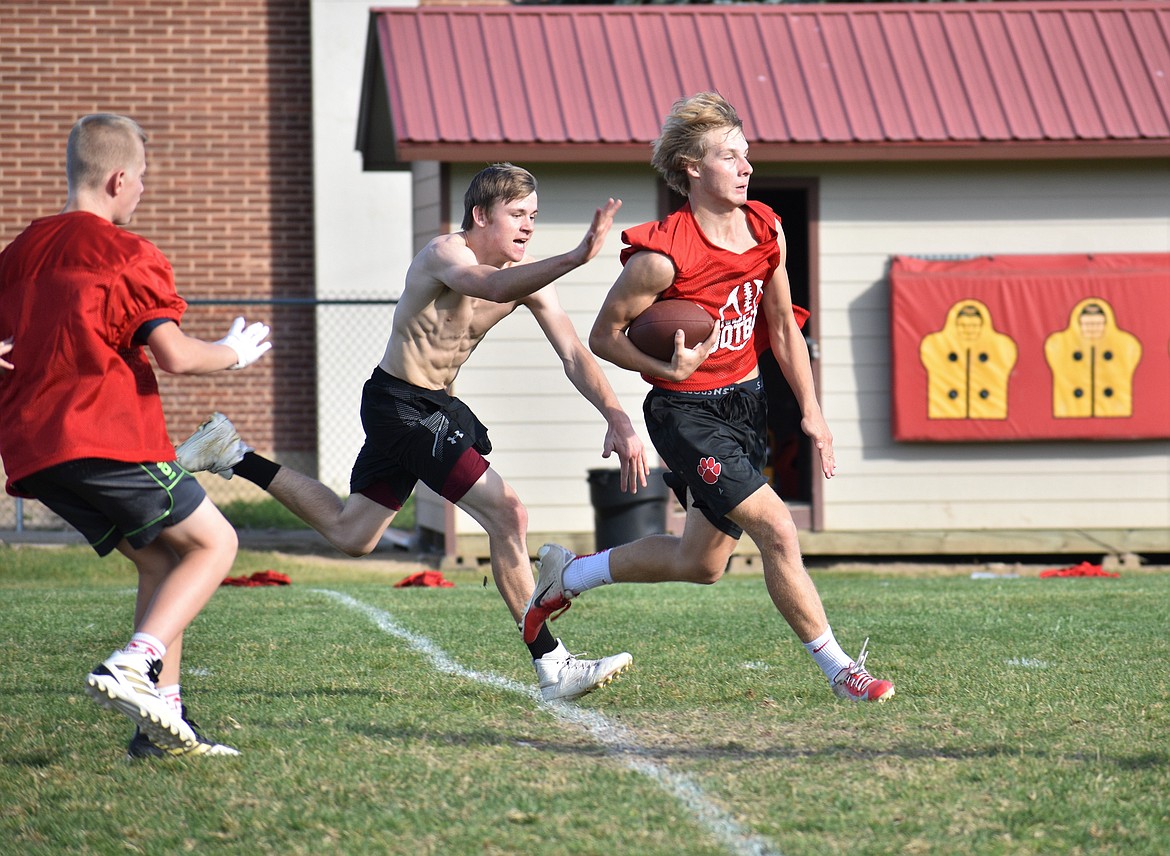 Trevan Adam (left) reaches out to try and make a "tackle" on Wednesday.
(Photo by DYLAN GREENE)
Previous
Next
|
October 8, 2020 1:00 AM
SANDPOINT — The Sandpoint High School varsity football team played 8-on-8 two-hand touch football with the seventh and eighth graders at Sandpoint Middle School on Wednesday.
Sandpoint football head coach Ryan Knowles said about 160 kids took part in the event.
The tournament allowed the varsity players to mentor the future stars of Bulldog football.
---