Michael Dennis Mills, 70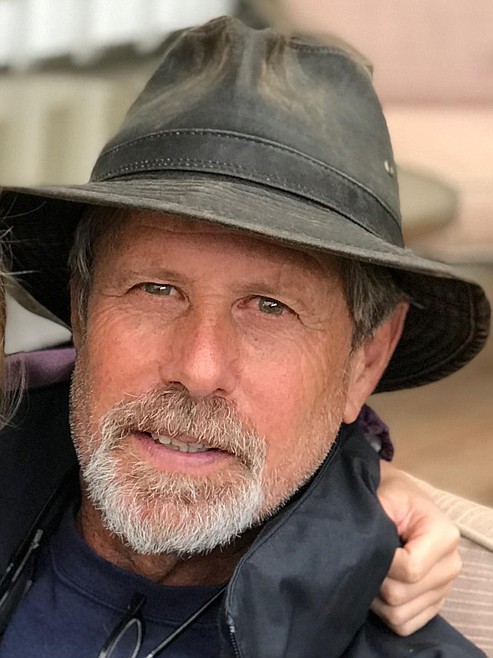 |
October 15, 2020 1:00 AM
Michael Dennis Mills left us on Friday, Oct. 9, 2020, after a tragic airplane accident in Spirit Lake, Idaho. He was doing what he loved best in his newest float plane.
A happy and passionate soul who lived life full and fast. Mike had a way of packing many things into any one day and therefore into a lifetime most could only imagine. An experience-oriented guy who took many people on adventures of their lifetime. It could have been a group of friends on a ski trip in British Columbia, a salmon and halibut fishing expedition for charter clients in southeast Alaska, or sharing funny stories with his family and grandchildren on a beach in Hawaii or around a campfire after a day of activities. Mike always found time to share his passion for life with anyone able to keep up.
Mike gained credibility with people in his presence by sharing his knowledge, showing them how to do things or get places, helping them achieve a goal, and giving assistance when he found room to offer a helping hand, all this while sharing a humorous story or two along the way.
He was born in Denver, Colorado, to his late parents Bob and Irene Mills. Early adult life in mountain towns of Idaho Springs, Georgetown, and Silver Plume, Colorado, is where he found a passion for fishing, hunting, skiing and where he also developed his love of the outdoors. After high school Mike went to Orange Coast College in Newport Beach, California, in 1970-71 where he participated on the crew team and made more lifelong friends. He also made his first of what would become many expeditions to the islands of Hawaii.
From California, Mike developed a yearning to get to southeast Alaska where he wanted to fish for salmon. Out of necessity, Alaska is where Mike honed many of his outdoor skills including piloting his airplanes, commercial fishing, and running boat charters for guests. It is also where he sharpened his aptitude of garnering many lifelong friends which included fellow fishermen, pilots, locals, and his fishing guests. Gustavus is where he met and is survived by his former wife Connie and their daughter Kelly Mills who now resides in southern California with her children Cannon and Andreas Altamirano and Bristol Williams.
Mike and his wife Caroline made the north shore of Kauai their seasonal home in the off season from the Alaska summers. They loved long walks on the beach, snorkeling, and spending time with family, especially his stepchildren, Shandy and Keaton Mitchell along with their kids Mackenzie and Wyatt Mitchell. Caroline's son and Mike's stepson Jody Simpson and his wife Kristen Foster live in Kauai with their children, Kohana and Kaikou Simpson.
In addition to his wife Caroline, Mike leaves brothers Bob Mills from Niantic, Connecticut, and Dan Mills and his wife Gail from Sagle, Idaho.
The family will be arranging a celebration of Mike's life in the spring or summer of 2021.Stay tuned for more information. In order help to make their memories known to Caroline and others, friends will be asked to do so on Boombox.com. Invitations will be going out to those for whom we have contact information, but all will be welcome.
Family and friends are invited to sign Michael's online guestbook at coffeltfuneral.com.
Arrangements are under the direction of Coffelt Funeral Service.
---