Former resident connected to Gretchen Whitmer kidnap plot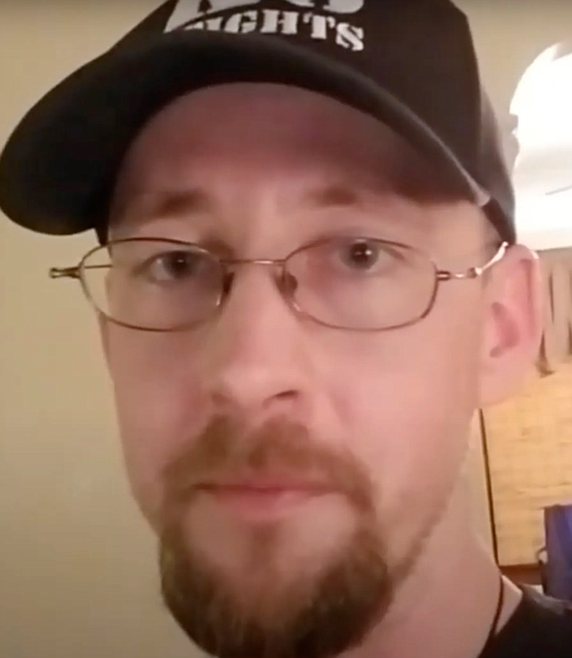 by
VICTOR CORRAL MARTINEZ
Hagadone News Network
|
October 16, 2020 1:00 AM
MADISON HEIGHTS, Mich. — Eric Mark-Matthew Allport, 43, a former Boundary County resident, may have been involved in a plot to kidnap Michigan Governor Gretchen Whitmer.
Federal agents attempted to serve Allport an arrest warrant for federal weapons violation but were met with gunfire.
The shooting happened about 4:30 p.m. Friday, Oct. 2, outside a Texas Roadhouse in Madison Heights, Mich., as agents were trying to arrest the Allport on federal weapons charges, according to the Detroit FBI office.
A federal complaint was filed Tuesday, Oct. 6, and initial arrests of six suspects occurred on Thursday, Oct. 8.
A recent plot to kidnap Whitmer was discovered and led to the arrest of six men and charged in federal court with conspiring to kidnap the governor in retaliation for what they viewed as Whitmer's unchecked power, according to the FBI's criminal complaint.
The seven people charged by the state of Michigan face various firearm and terror charges, similar to the weapon violations Allport faced.
In early 2020, the FBI became aware that a group of individuals discussed the violent overthrow of a particular government and law enforcement through social media.
On June 6, 2020, Barry Croft, Adam Fox, and approximately 13 other people from several states gathered to plan, discuss, and train to overthrow the government and kidnap Whitmer.
The initial suspects — with ties to militia groups — hoped to unite others in their cause and take violent action against multiple state governments that they believe violate the U.S. Constitution.
Due to the ongoing investigation, few details have been released whether the federal arrest warrant was focused solely on Allport or he was part of additional suspects of the kidnap investigation.
Allport was born in Michigan but spent his teenage years in Boundary County near Ruby Ridge.
In Ruby Ridge: The Truth and Tragedy of the Randy Weaver Family, by Jess Walters, mentions a young Eric Mark-Matthew Allport, "Thirteen-year-old Eric wore a white T-shirt with a skull and "White Power" written on it."
Allport was convicted of receiving and concealing stolen property, concealed weapons, and aggravated assault and sentenced in 2003 to 25 years in Colorado's state prison; he was released on parole in 2014.
Currently, there have been 13 arrests connected to the Whitmer case and many are linked to militia groups in Michigan — just like Allport.
Mike Dunn, a self-described Boogaloo Boy from Virginia, has hailed Allport as a martyr for their cause and has claimed Allport as a member.
"Well, the feds have done it again, this time killing Eric Mark-Matthew Allport," Dunn said. "As far as I know, he was a Boogaloo Boy. He embodied our ideology, our beliefs. He lived with liberty on his mind and they killed him."
In a press release, U.S. Attorney Andrew Byerly Birge said that "Federal and state law enforcement are committed to working together to make sure violent extremists never succeed with their plans, particularly when they target our duly elected leaders."
The Associated Press contributed to this story.
---