Algal blooms on commission's agenda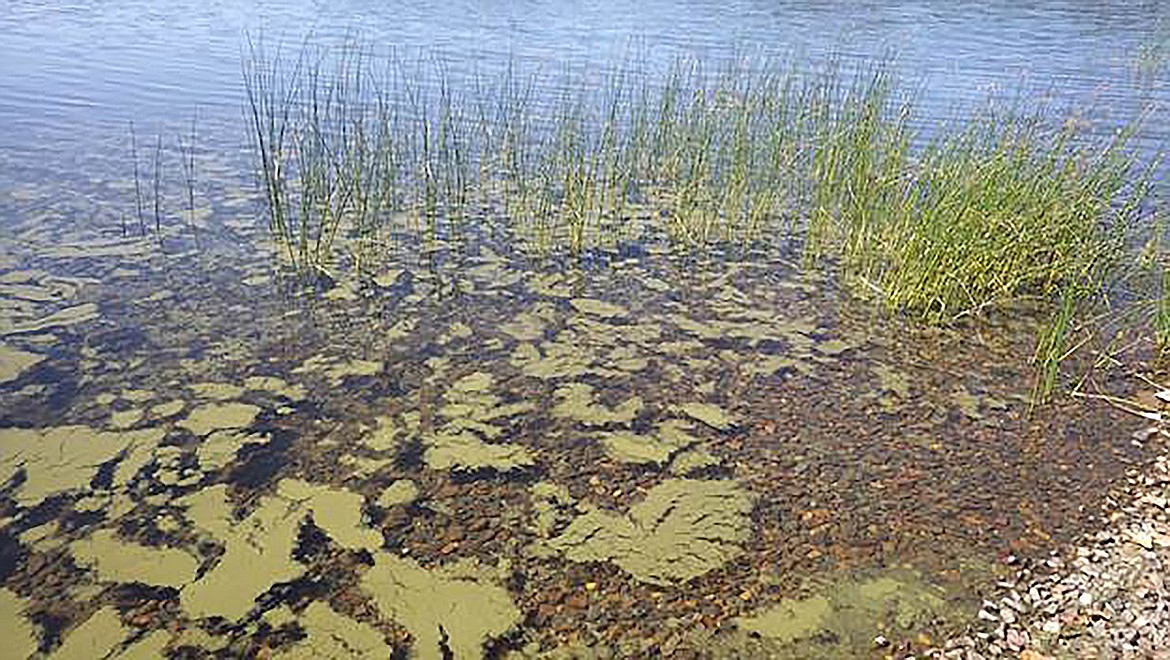 Officials from the Idaho Department of Environmental Quality are slated to address the Idaho Lakes Commission on the matter of harmful algal blooms in the Panhandle on Tuesday. This image shows a bloom on Lake Cocolalla.
(Photo courtesy PANHANDLE HEALTH DISTRICT)
by
KEITH KINNAIRD
News editor
|
October 17, 2020 1:00 AM
SANDPOINT — Harmful algal blooms in the Pandhandle will be discussed when the Idaho Lakes Commission meets on Tuesday.
The commission meeting, which is being conducted remotely over Zoom Video, is slated for 10 a.m. at the Columbia Bank building at the corner of Church Street and Fifth Avenue.
Kristen Lowell and Robert Steed of the Idaho Department of Environmental Quality will be on hand to give a presentation on harmful algal blooms, which occur when cyanobacteria populations expand in nutrient-rich bodies of water. Cyanobacteria occur naturally and are a part of healthy aquatic communities.
However, when algal populations expand because of temperature, flow, nutrient levels or solar exposure, they create problems for humans, pets and wildlife, according to DEQ. Exposure to cyanotoxins, which can enter the body through ingestion, skin contact or inhalation, can cause flu-like symptoms and nausea, in addition to hay fever-like reactions, breathing difficulty, stomach upset, limb numbness and convulsions, DEQ said in a primer on the matter.
At high levels, cyanotoxins can be fatal, according to DEQ.
The are two active harmful algal bloom advisories in Bonner County, Idaho DEQ records indicate. One is on Lake Cocolalla and the other is on Round Lake. The latter lake was added to the state's list on Oct. 2, while the former lake has been on the state's list since Sept. 4.
The Panhandle Health District and Idaho DEQ warned residents who draw water from Lake Cocolalla that the toxins cannot be removed by boiling or filtering the water. Further information about the harmful algal bloom advisories can be found at https://bit.ly/37ePLly.
Also on the commission's agenda are updates on the construction of the second BNSF Railway bridge across Lake Pend Oreille, improvements at Priest Lake's Outlet Bay Dam and the Thorofare and a discussion on an economic impact study on lake levels.
The public can join the meeting remotely at the following link: https://bit.ly/2Hf5kyF
---