Cities plan for altered Halloween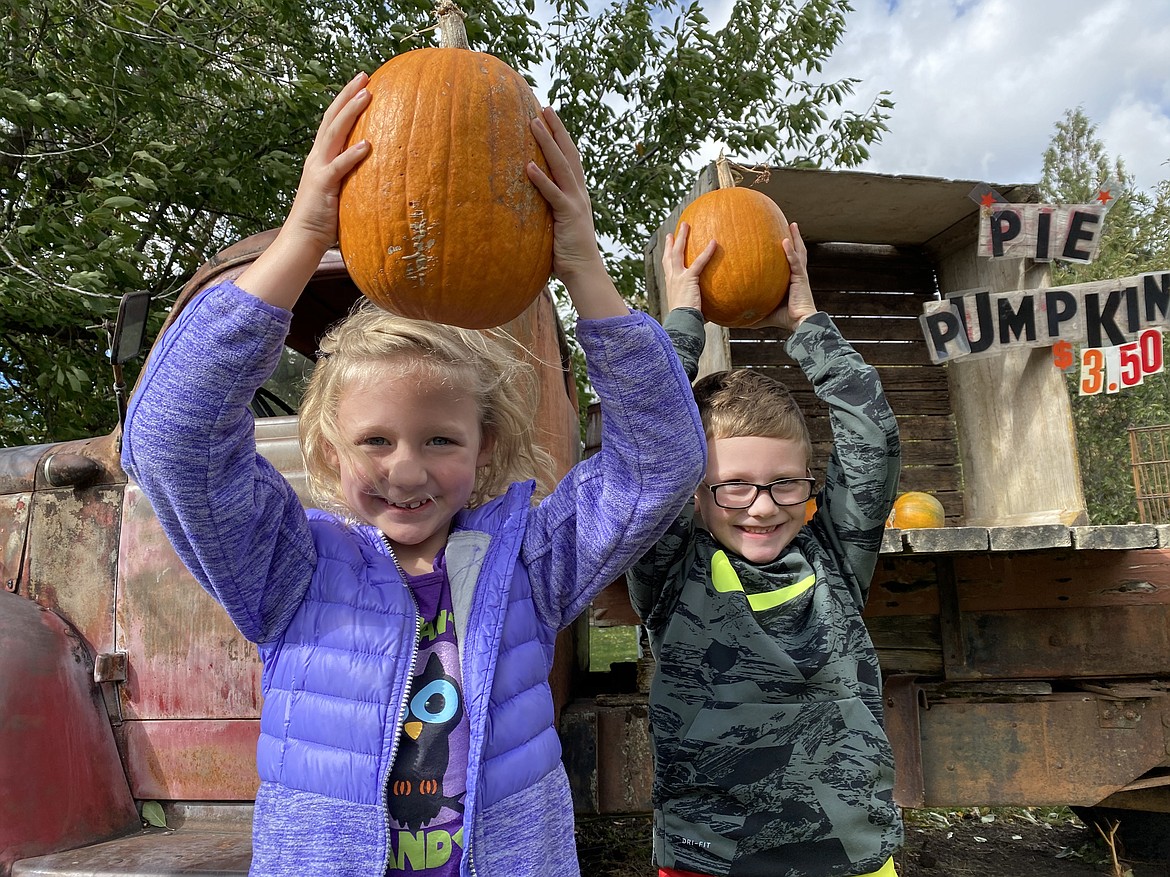 Rilee Skolrud and Trevor Kanowski of Coeur d'Alene spend Wednesday afternoon with their family while searching for the perfect pumpkin at Praire Home Farm on Atlas Road. (MADISON HARDY/Press)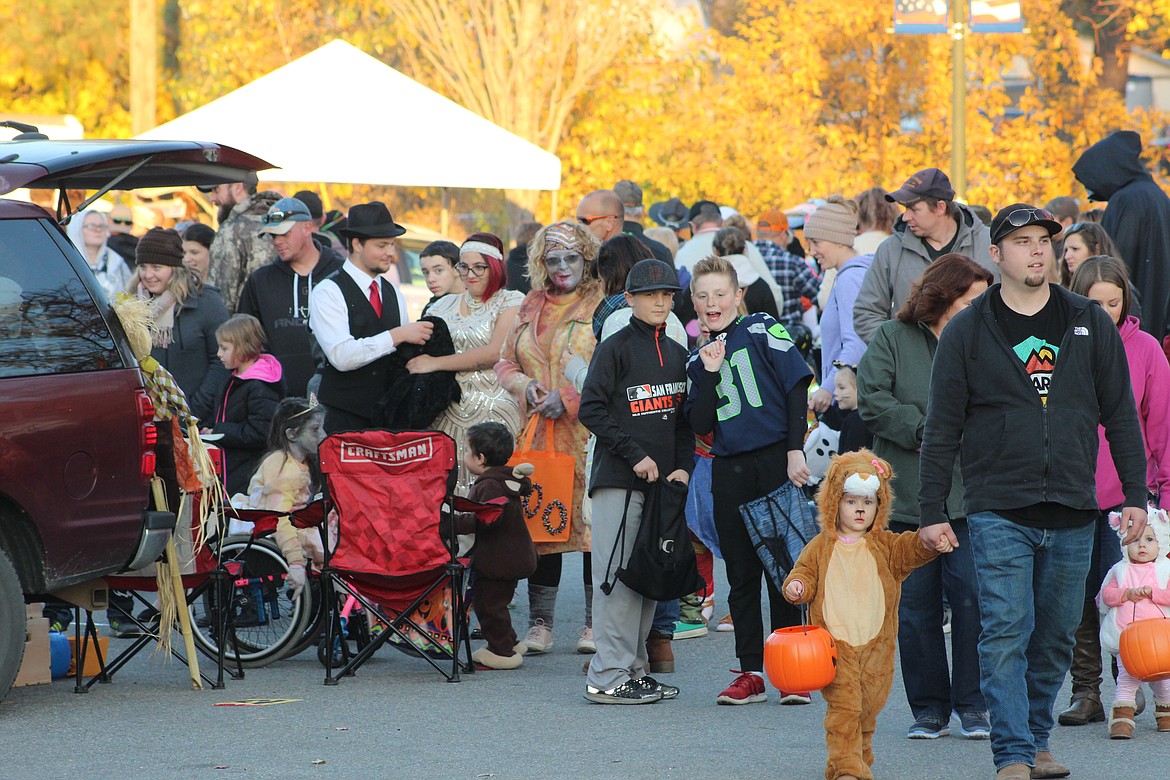 Rathdrum's fifth annual Trunk or Treat was canceled Tuesday after city officials feared for the safety of their community. Photo courtesy Rathdrum Parks and Recreation.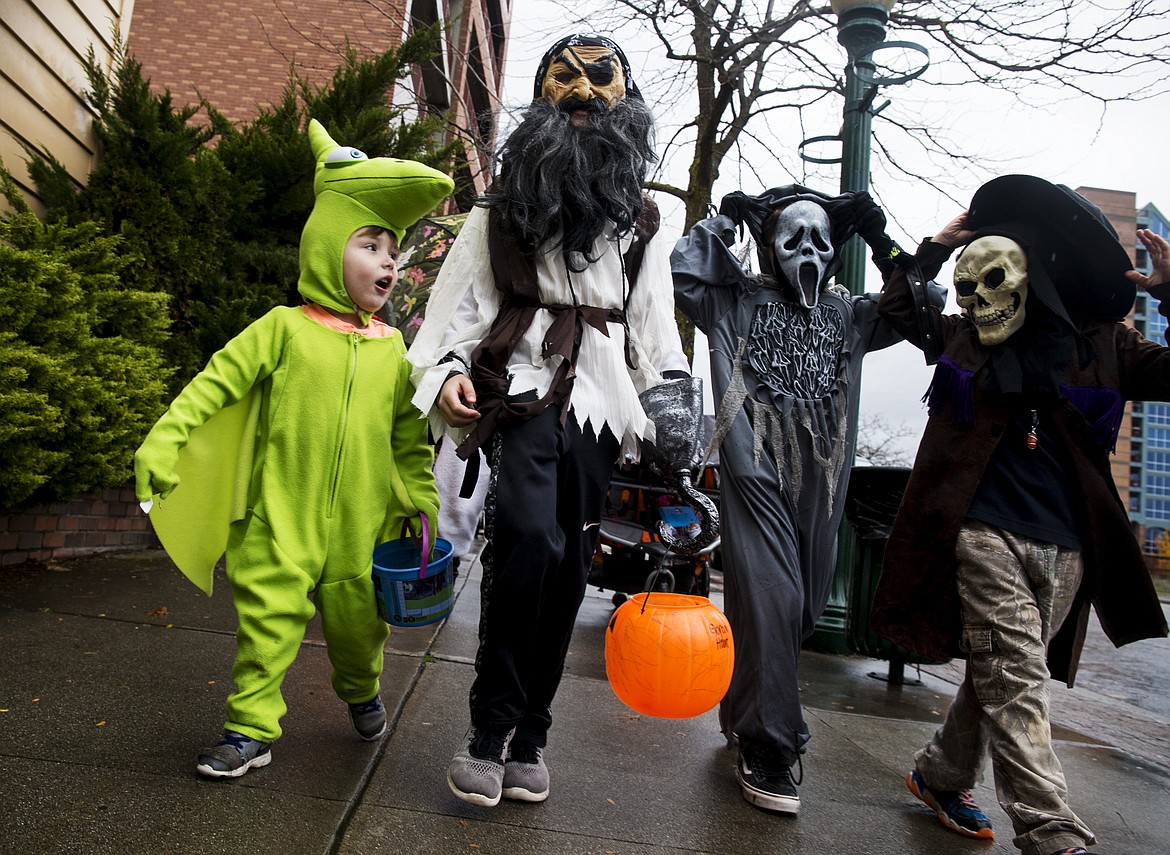 The city of Coeur d'Alene may not have any trick-or-treating plans in the works, but families can still get their fall-fix through the public library, Kootenai County Fairgrounds, and Downtown Association. (LOREN BENOIT/Press File)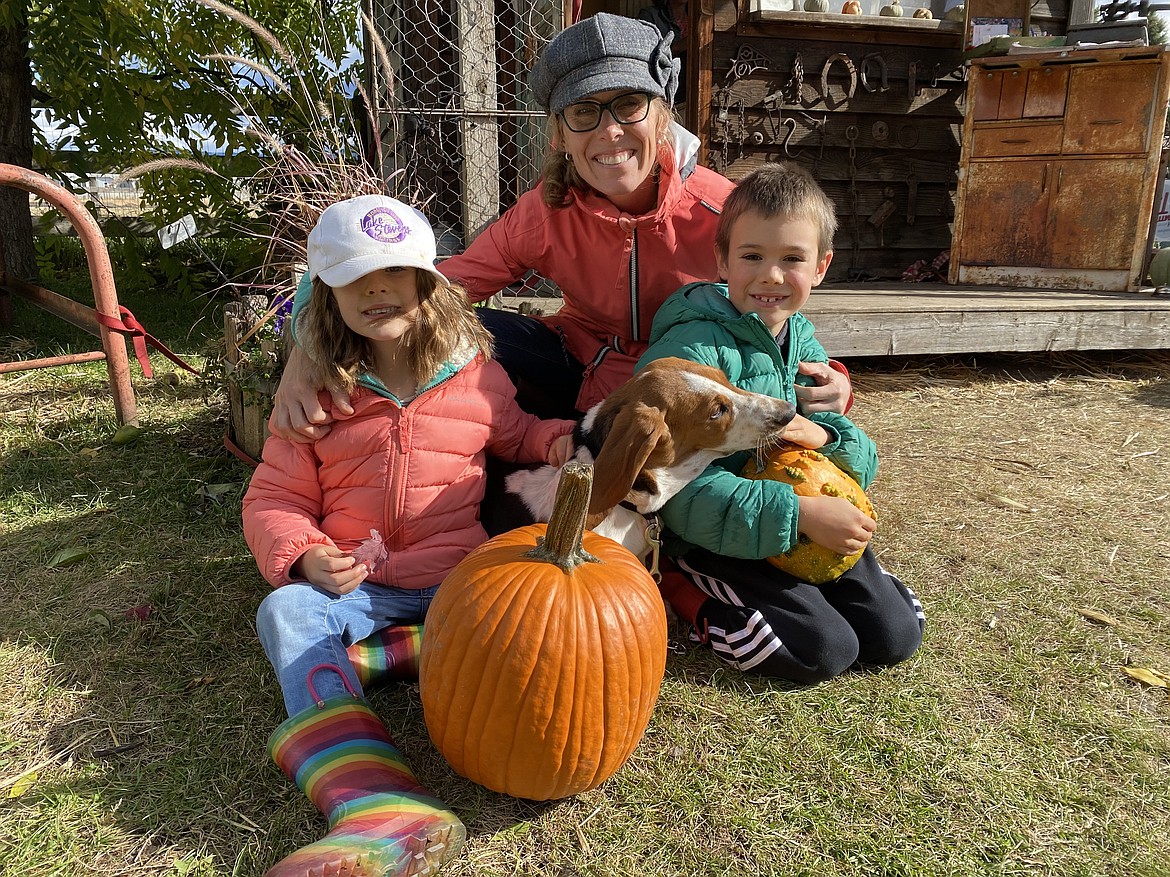 Peter, Piper and mom Kendra Adams enjoy a day in the sun with Daisy the puppy at Prairie Home Farm in Coeur d'Alene Wednesday afternoon. (MADISON HARDY/Press) From Left: Piper, Kendra, Peter.
Previous
Next
by
MADISON HARDY
Hagadone News Network
|
October 21, 2020 1:00 AM
Some Rathdrum residents feel like the city's played a rotten trick on them.
Seventeen days before Halloween, Rathdrum's Parks and Recreation Department canceled its annual "Trunk or Treat" event.
The fifth annual spooky celebration originally planned to fill Rathdrum's Main Street on Halloween night with decorated cars, bags of candy, and costume-clad families. Due to the COVID-19 pandemic and concerns about the city's ability to safely socially distance participants, city staff officially canceled the event Tuesday.
"We didn't want to cancel," city administrator Leon Duce said. "When it came down to it, the biggest concern was, can we provide a safe environment for all of the kids, and that was something we couldn't guarantee."
Last year Rathdrum's Trunk or Treat drew over 2,000 kids into a two-block radius, Duce said.
"We've had kids backed up one after another, and there was no social distance, no safety," Duce said. "There was a concern that if there were a big spread of the virus because of the Trunk or Treat, it would be a health and safety issue, which is one of the things the city is supposed to manage."
Duce said the Parks and Recreation Department considered spreading out the space between vehicles, but ultimately, the mayor decided to forgo this year's celebration.
Before the cancellation, interest appeared tepid. Only 10 cars signed up - versus 30 last year. While Trunk or Treat may not be in the cards for this Halloween, Duce said it wouldn't stop residents from participating in holiday traditions.
"We know that Trunk or Treating is still going on around town by residents, and children can still go house-to-house like normal," Duce said. "Trick or treating is not canceled. Trunk or Treating is."
BLANCHARD
In response, Rathdrum families have started looking elsewhere to fill their spooky needs, including a community-run Trunk or Treat in Blanchard. According to Rathdrum parents' Facebook post, the annual event will be in Wyatt's Park on Saturday, Oct. 24, from 2 to 4 p.m. and is free to all. If some would rather be the Trunk than the Treat, vehicle lineups should arrive between 1 and 1:30 p.m. with plenty of candy, stickers, and goodies in tow.
POST FALLS
Post Falls city leaders are planning drive-thru style trick or treating events for a safe and distanced good time.
For the last 10 years, Post Falls employees have passed out candy to dressed up kiddos at City Hall. Hosting an inside event seemed unwise considering COVID circumstances, city administrator Shelly Enderud said. Instead, employees will move to the parking lot with decorated booths, funny costumes, personal protective gear, and goodies to fill everyone's sugary needs.
The event is free and open to the public from 2 to 4:30 p.m. on Friday, Oct. 30. Cars will be able to visit anywhere from 10 to 15 booths filled with candy and be able to vote on their favorite table.
"It's desperately important right now in a time when a lot of folks are feeling depressed, all events are canceled, and people aren't getting out," Enderud said. "You create a community with your citizens, and having a safe venue to make those connections is critically important."
HAYDEN
Hayden's city administrator Brett Boyer said they're planning on doing a "Friday Night Frights" drive-thru Trick or Treat on Oct. 30 from 5:30 to 7 p.m. The Parks and Recreation group finished putting on the final touches last week in what Boyer said was part of the city's want to do something for the community.
"We are just looking at an activity that would be safe and supported by the Panhandle Health District," Boyer said. "It's fun for the community, we've had a rough year, and this is just something we can do to help that."
The event will be in the parking lot north of Hayden City Hall, and is free to the public. Families will stay in their cars while the City of Hayden, Hayden Chamber of Commerce, and some local businesses pass out treats.
"We encourage kids to come in their car and costumes, drive around to different stations, and the city will provide treats," Boyer said.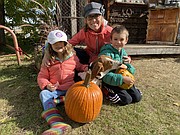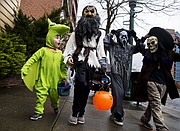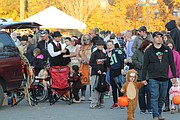 ---