DeliverEats connects restaurants, people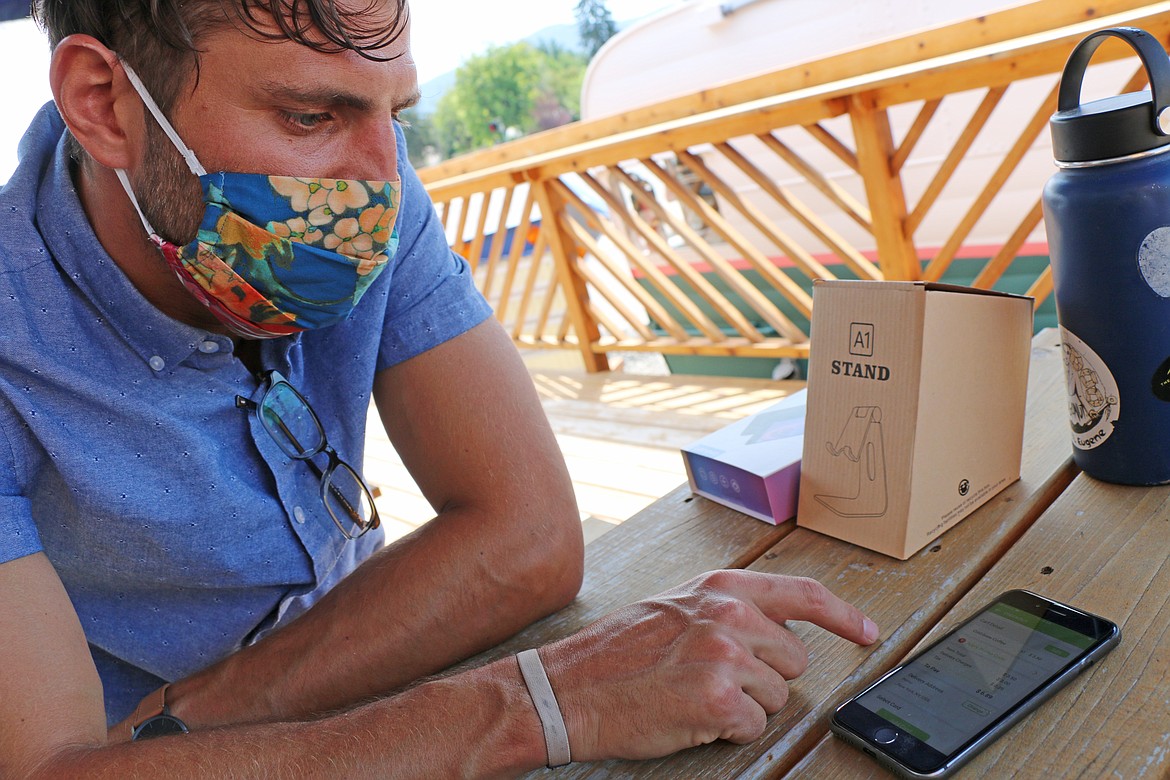 Ben Murray demonstrates how easy to his new meal delivery app — DeliverEats — is to use. The service is up and running with five restaurants already signed on.
(Photo by CAROLINE LOBSINGER)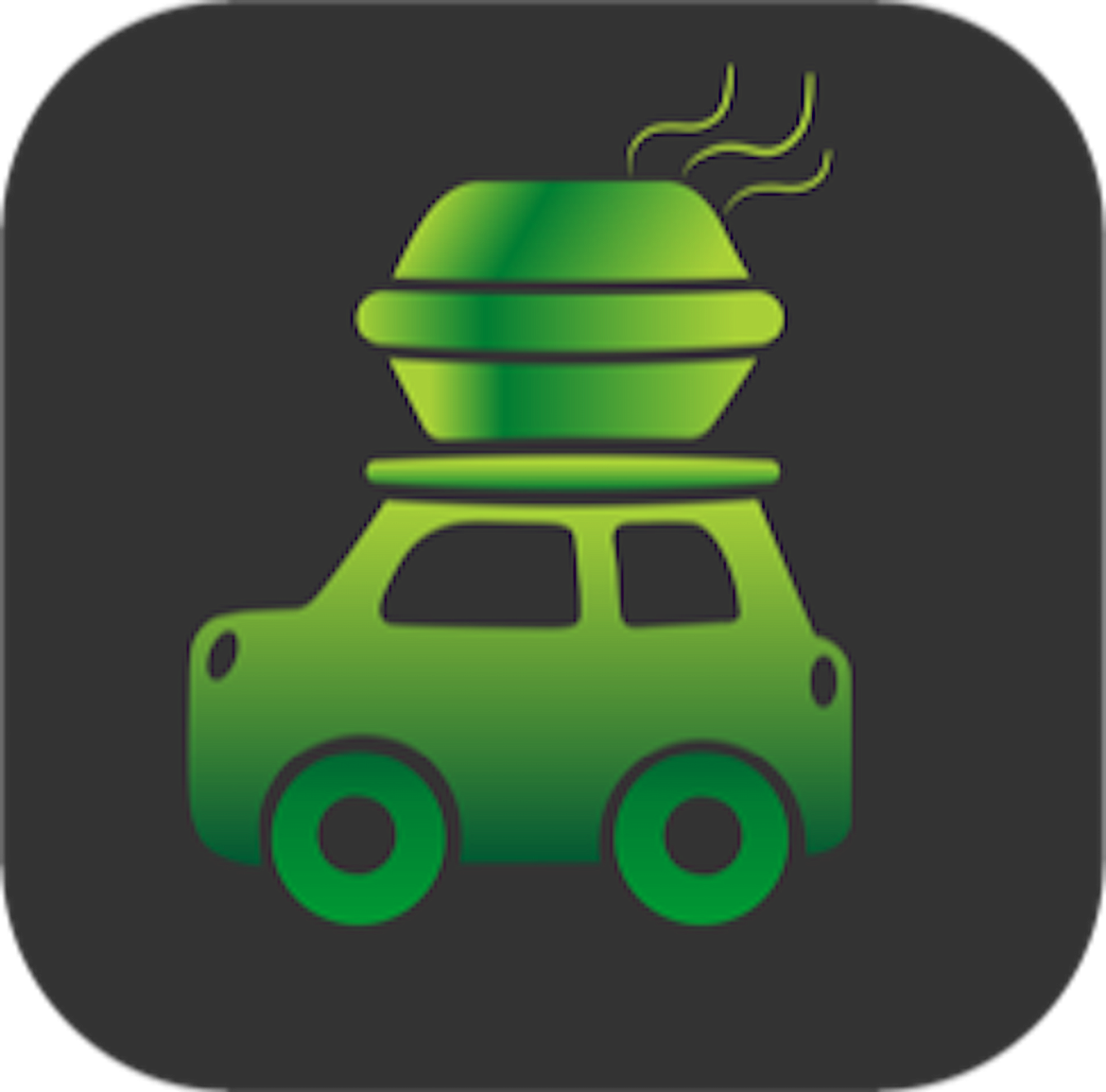 Fortunately, your favorite food is just a few taps away thanks to a new meal delivery app — DeliverEats — launched by Sandpoint native Ben Murray.
Previous
Next
by
CAROLINE LOBSINGER
Staff Writer
|
October 29, 2020 1:00 AM
SANDPOINT — There you are, sitting on the couch.
It's raining. You're starving and you absolutely, positively do NOT want to stand in front of the refrigerator and mentally figure out what to make from the limited selection of items inside.
Pizza doesn't sound appealing and you would head to one of your go-to restaurants for takeout but you know as soon as you do, your team will score and you'll miss the most-talked about play of the season.
Fortunately, your favorite food is just a few taps away thanks to a new meal delivery service and app — DeliverEats — launched by Sandpoint native Ben Murray.
With five restaurants on board — City Beach Organics, Heart Bowls, and Tango Cafe, Utara Brewing and Evans Brothers Coffee — and agreements with local transportation companies and plans to add more drivers as the service takes off, Murray said the idea was born this summer as he and his family wanted to both support local restaurants but wanted to be safe.
Delivery options for food were limited and Uber Eats isn't an option in many small towns. That got Murray thinking — why not create a local version of meal delivery service that connects folks who just don't want to go out — maybe the weather is bad, maybe they're busy at work trying to hit a deadline — with their favorite local restaurants. At the same time, the restaurants gain another way to connect with customers.
"People still want to eat out," Murray said. "The truth is I don't love cooking every night and I don't like doing dishes every night. And so if your ability to go to restaurants is restricted you need another option. And everyone needs that option. It's not just the people who want to eat the food. It's also the restaurants who need the option."
For now his focus is on lunchtime, with service offered between 10 a.m. and 3 p.m. It's ideal for busy professionals or folks who can't leave their office but still want to hit up their favorite restaurant. Customers can also schedule a delivery. As an example, you have a meeting the next day and want to order sandwiches from one of the restaurants. You figure out when you want the meal delivered and run through the process as normal, Murray said.
"You can do it the night before and you don't even have to think about it that day," he added. "So I think that's a cool feature.
"It's really pretty simple and I think once people get used to it and go through it once or twice, it will be, 'Pffff, yeah I'm going to do this all the time.'"
As the app gains ground, and more drivers sign on, deliveries will be expanded to beyond the lunch period.
"So the idea is there will be food available for delivery any time there's a restaurant open," Murray said. "My goal is to get as many restaurants in Sandpoint on as possible."
He points to the limited options available to those hungry late at night in the area.
"One thing, I think there's a huge hole in Sandpoint is with late night food," Murray said. "Huge gap, there. So if you can get a couple of restaurants and some food trucks that will do some late night stuff, but if we could get a couple of restaurants or a couple of people making food late at night that could be enhanced by a delivery service, what a great thing for everyone."
The app is easy to find — just head to the App Store or Google Play and search for DeliverEats. There's a version for customers and a version for those interested in being a driver. Follow the prompts to create a log-in and the list of restaurants will appear. Select the restaurant and then the meal you'd like to order, add in your address and place the order.
The order is then sent to the restaurant, which has the option to accept the order or not. Customers get updates at every step of the process — when the order is accepted, when the driver arrives at the restaurant and when they are at your home with your meal. Customers also have a spot to rate their driver and a space to add a tip.
If app users run into any problems, Murray is adding a help section and encouraged people to contact him. Because the app is a local product, they'll get local service as well. "Call me, I'll fix it."
For drivers, there's the potential to have a flexible side job that they can work whenever they want. As they go about their day, they can log into the DeliverEats driver app and wait for orders to come in and then run out and fulfill the order and go back to what they were doing and wait for more orders.
Those interested in being a driver should download the driver app and sign up. Following a vetting process, including a check for driver's license and insurance card, drivers — who must be 16 or older and have transportation, preferably a car — can be ready to go and awaiting their first delivery.
Drivers are paid based on the delivery fee — there's a base fee of $3 with an additional $2.50 for each mile after the first mile.
"There's the potential for drivers is you could make quite a bit of money so I think people will get into it," Murray said.
Deliveries are limited to 5 miles from the restaurant and generally include Sandpoint, over the Long Bridge into Sagle, Dover, and Ponderay.
In the future, Murray said he envisions expanding DeliverEats into Hope and Clark Fork, offering delivery for restaurants in those communities to nearby residents. He can also see expanding into other communities like Sandpoint, such as Bonners Ferry or Rathdrum, that aren't served by services like Uber Eats — which typically focuses on communities of 50,000 or more.
"I think there's a cool niche for me in these small markets and I think it's fun Sandpoint gets to be the test case for that," Murray said.
The app is live and drivers are ready to deliver great meals from some of the town's favorite restaurants, Murray said.
"It's raining outside. Do you really want to get off the couch and put on your rain jacket and get your sweatpants wet as you run to the car. Do you really want to do that?," he said, then laughed. "I already have my rain jacket on. I'll bring it to you. I'm already in my car."
Caroline Lobsinger can be reached at clobsinger@bonnercountydailybee.com and follow her on Twitter @CarolDailyBee.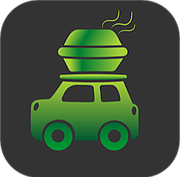 ---