Three systems flagged in ICL report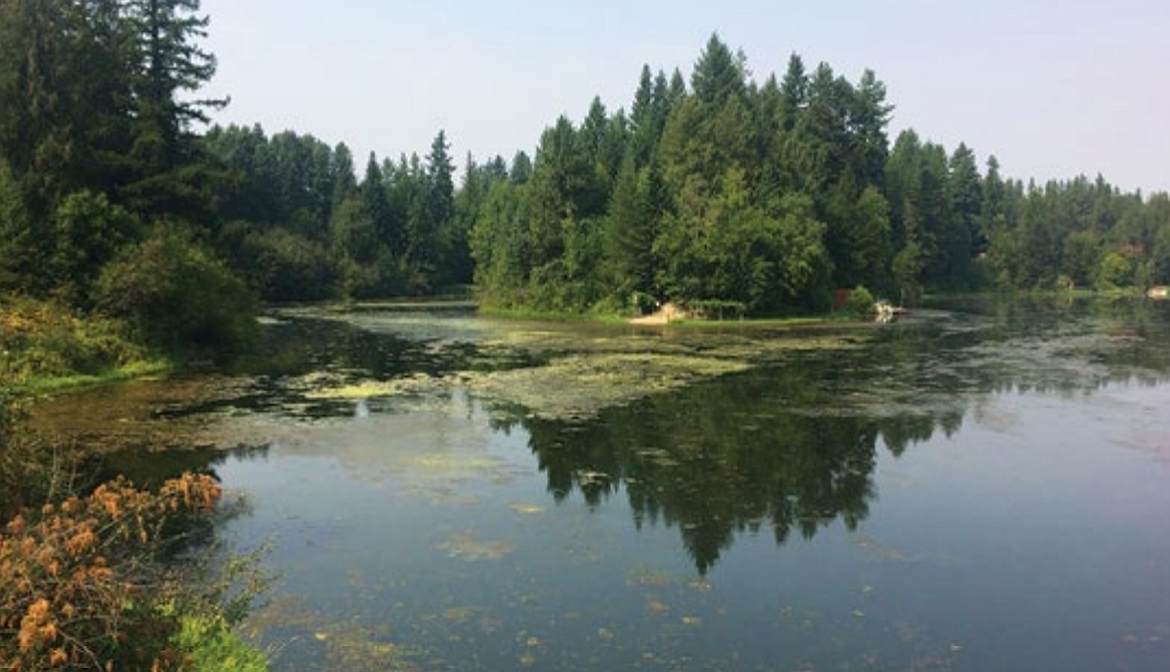 Aquatic weed growth in Boyer Slough, into which effluent from the Kootenai-Ponderay Sewer District wastewater treatment plant discharges.
(Photo courtesy JUSTIN HAYES/ICL
by
KEITH KINNAIRD
News editor
|
September 8, 2020 1:00 AM
SANDPOINT — The cities of Sandpoint and Priest River, in addition to the Kootenai-Ponderay Sewer District, were flagged for water quality violations, according to an annual report produced by the Idaho Conservation League.
The conservation group examined 112 wastewater treatment systems which have federal or state discharge permits from 2017 to 2019.
Statewide, only 25 percent of those wastewater treatment systems did not have any violations. Two North Idaho systems — one in Dover and another in Bonners Ferry — had perfect records during that time frame, according to ICL. The group called the number of wastewater treatment systems which didn't run afoul of water quality guidelines "abysmal."
"Idahoans and local leaders who live in areas that have violations should act now to fix the problem," ICL said in the report's executive summary.
The group said 84 wastewater treatment systems were reported for violations and there were 1,606 violations that jeopardized water quality, according to the report.
The city of Sandpoint's wastewater treatment system had 16 violations for biological oxygen demand, which is a surrogate of the degree of organic pollution in effluent. As that material decomposes, it can deplete oxygen from a water body.
The city's wastewater system was also tagged for chlorine, E. coli, suspended solids and pH, the numeric scale which expresses the acidity or alkalinity of a substance. A pH range of 6.0 to 9.0 is necessary to protect aquatic life in freshwater, ICL said.
The city of Priest River's wastewater system, meanwhile, drew 15 violations for E. coli and suspended solids, which involves sediment and other fine-grained particles.
The Kootenai-Ponderay Sewer District had two violations for suspended solids and removal of suspended solids, the ICL report said.
Keith Kinnaird can be reached by email at kkinnaird@bonnercountydailybee.com and follow him on Twitter @KeithDailyBee.
Recent Headlines
---