William Leland 'Bill' Cassidy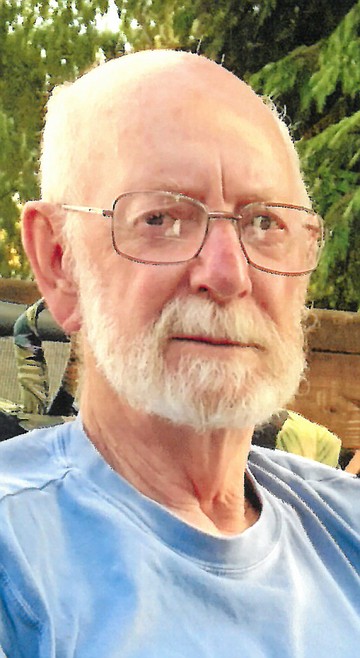 |
September 9, 2020 1:00 AM
William Leland "Bill" Cassidy passed away on Tuesday, Aug. 25, 2020, after a very brief battle with ALS.
Bill was born Oct. 3, 1938, in Chinook, Montana, to Jack and Martha Cassidy, being the second oldest of five siblings. He spent all his younger years in "Big Sky Country."
He joined the Army National Guard in 1956. After spending two years in the Guard, he then went to enlist with the U.S. Navy in 1958, spending most of his Navy career in Japan on the submarine rescue ship, "Santa Clara." In 1962, he was honorably discharged.
In 1962 he migrated to Sitka, Alaska where he went to work for the U.S Forest. In 1964, he started his career in the wood industry at Alaska Lumber and Pulp Mill.
In 1976, his family moved "down south" to Sandpoint, Idaho, where they purchased the retail business of Sandpoint Saddlery. After working in the family business a handful of years he eventually resumed his wood industry career and took a position at Brand S Mill in Laclede, Idaho. Ultimately retiring from Riley Creek Lumber in 1996.
He had many hobbies and interest before and after retirement, wood working was one of them. He enjoyed kayaking, snow shoeing and down hill skiing. He was an avid hiker and cyclist and did all of these activities and more with the bright and constant shining light of his life for the past 39 years, Barbara McMains.
He is survived by his two daughters. Shannon Cassidy (Mike Burrese) of Washougal, Washington, and Leah Cassidy of Camas, Washington; a grandson, Hayden Raynor (Randa); and grandaughter, Jaedyn Burrese both of Washougal.
He was preceded in death by his parents; his brothers, Jack and Bob; and a sister, Dorothy.
At Bill's request, no service will be held. Contributions in Bill's memory can be made to the Bonner Community Food Bank.
Family and friends are invited to sign or share a memory on Bill's guest book page at www.yatesfuneralhomes.com.
---