Valley Vista seeks to honor grandparents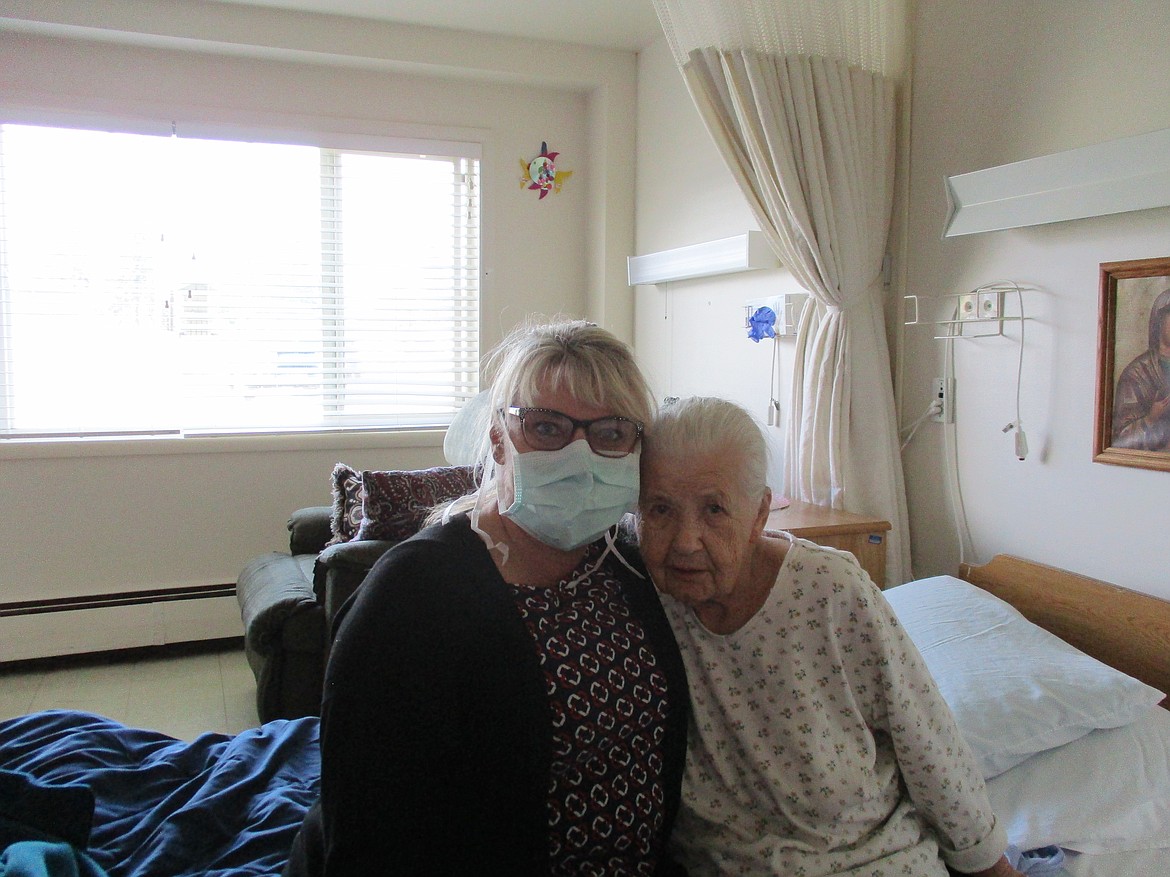 Marta, right, gets a hug from a staffer at Valley Vista Assisted Living. The Sandpoint facility is mounting an effort to get community members to adopt residents for National Grandparents Day on Sunday.
(Photo courtesy VALLEY VISTA)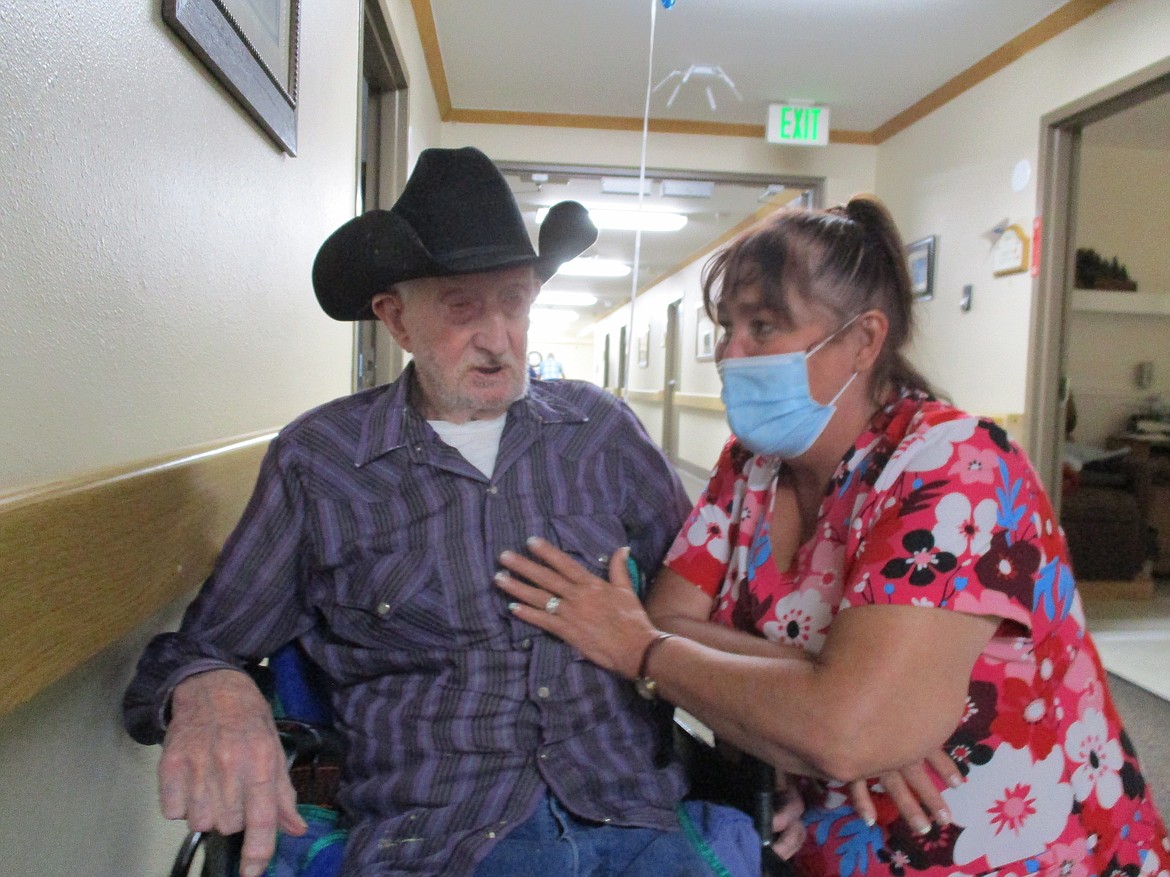 Arnie, left, gets a hug from a staffer at Valley Vista Assisted Living. The Sandpoint facility is mounting an effort to get community members to adopt residents for National Grandparents Day on Sunday.
Previous
Next
by
CAROLINE LOBSINGER
Staff Writer
|
September 12, 2020 1:00 AM
SANDPOINT — Maybe you don't have a grandparent who lives in the community. Maybe you just want to brighten someone's day.
In either case, the staff at Valley Vista the community will adopt the grandmas and grandpas who could use a little bit of attention with the novel coronavirus pandemic severely limiting activities and halting access to visitors. And, with National Grandparents Day on Sunday, there's no better time to drop off a card (or two), a hand-written letter or a colorful drawing they can hang in their room or brighten the hallways.
Other than scheduled visits with families — and then everyone has to mask up — Valley Vista residents only get to see the staff, said
Kimberly Swank, director of activities at Valley Vista.
"We would love for people to send or drop off cards, or would love for churches to come out and sing to us," Swank said. "It would be very touching and meaningful for the residents."
Cards would be especially appreciated to let Valley Vista residents know they are still a part of the community and remembered during these difficult times, she said.
"It would let them know they aren't forgotten," Swank added. "Cards are so tangible. They can hold them and keep them."
While Valley Vista has to be careful about anything that comes into the facility, Swank said they will make sure all safety precautions are taken to keep residents safe but also deliver the community's messages of love and support.
The idea for a special day for grandparents dates back to a letter from Russell Capper, 9, in 1969 who suggested then-President Richard Nixon create such a day, according to Wikipedia.
The youngster received a letter from Nixon's personal secretary, Rose Mary Woods, who told him that Nixon typically designated such days only when Congress authorized a resolution for the day.
In 1973, Sen. Jennings Randolph from West Virginia introduced a resolution to make Grandparents Day a national holiday. Four years later, Randolph introduced a joint resolution asking the president issue a proclamation designated the first Sunday after Labor Day as National Grandparents Day.
The proclamation was signed by President Jimmy Carter on Aug. 3, 1978, to honor grandparents, give grandparents a chance to show love to their grandchildren and help "children become aware of strength, information, and guidance older people can offer."
But for Swank, it is much more simple.
"We don't want them to forget they are loved," she said. "We just want to show them everyone cares."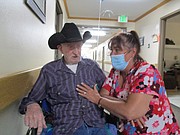 ---