Bonner County History - Sept. 15, 2020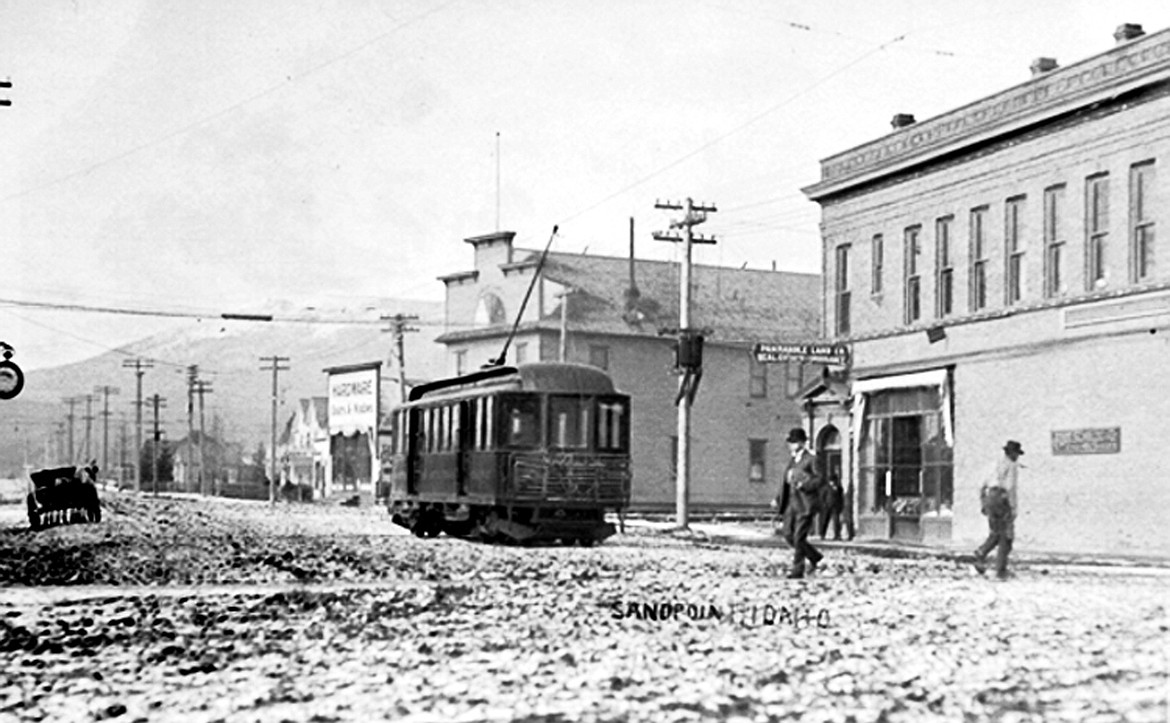 |
September 15, 2020 1:00 AM
From the archives of the
Bonner County History Museum
611 S. Ella Ave., Sandpoint, Idaho, 83864
208-263-2344
50 Years Ago
Sandpoint News-Bulletin
Sept. 15, 1970 – PROUDLY WE SALUTE
Staff Sgt. Allen Phillips, Laclede, has been awarded the Joint Service Commendation Medal for meritorious service as a noncommissioned officer in charge of a security element at the Combined Intelligence Center in Vietnam.
U.S.A.F. Capt. Richard Glad was decorated with the Meritorious Service Medal at Ubon Royal Thai AFB, Thailand. Parents of his wife, Jodene, are Mr. and Mrs. Joseph O. Smith, Sandpoint.
Spec. 4 Douglas M. Speelmon, son of Mr. and Mrs. Melvin E. Speelmon, Clark Fork, was awarded the bronze star medal with "V" device for distinguished action in the Republic of Vietnam. Speelmon is with Troop E, 2D Squadron, 11th Armored Cavalry Regiment of the Army.
•••
PEDERSEN SELLS BUSINESS TO BILL GILL
Earl (Babe) Pedersen announced that Bill Gill has bought Pedersen's Mobil bulk plant business. Pedersen has been in the wholesale oil business, first as an employee, later as owner, since 1932, acquiring the Mobil bulk plant operation in 1945.
Gill has been in the service station business here a number of years and will conduct the wholesale business in conjunction with his service station, motorcycle and skimobile dealerships at First & Bridge (Note: in 2020, The Burger Dock).
100 Years Ago
Pend d'Oreille Review
Sept. 15, 1920 – NEWS FROM HOPE
The Hope school opened with the enrollment of high school students Monday and grade pupils Tuesday morning. The number of students in both the senior and junior high show a heavy increase over last year; the grades have a slight decrease.
•••
SIGNS POINT TO GOOD FOOTBALL TEAM
With the opening of the high school, steps were taken to put under way those student activities not strictly academic, including football, basket ball, student council, literary and musical organizations and later, track and baseball teams. The football team shows promise with four of last year's letter men on the squad for sure and two others a strong possibility. Returning are Capt. Vern Ashley, tackle; Ed Bradley, center; W. Hawkins, guard; and Stanley Bower, back field. Fritz Eckholm, stellar back field performer last year, is again in school but is not sure he will turn out for gridiron drill, while Bud Twiss, last year's quarterback, has not yet enrolled.
•••
PACK RIVER – SUNNYSIDE NEWS
School opened Tuesday in both schools in this district. Miss Helen Ramsey will teach the Oden school and will board with Mrs. Henry Cuenati. Miss Ethel Eddy is at the Sunnyside school and will board with Mrs. I.L. Ramsey. The first day, 36 pupils enrolled at Oden and 11 at Sunnyside.
Mr. and Mrs. L.W. Ramsey went to Samuels to take up residence. Mr. and Mrs. Ramsey will have charge of the Samuels schools the coming year.
For more information, visit the museum online at bonnercountyhistory.org.
---