Daniel Robinson, 79
|
September 16, 2020 1:00 AM
Daniel Robinson, 79, passed away on Wednesday, September 9, 2020, in Sandpoint, Idaho.
He was born in Palo Alto, California, on March 2, 1941, the son of Dan and Lorna Robinson, and the older brother to Anita and Phillip. He met the love of his life, Elaine Evans, at the age of 10 and the childhood sweethearts were married June 14, 1959. He headed off to the University of Idaho in the fall of 1959 and he graduate with a bachelor's degree in agriculture education and commissioned as a 2nd lieutenant in the Air Force in 1963.
His passion was flying and through his 20-year Air Force career he was able to fly just about everything: T-33, KC135, B-52, DC-3, U-10 and even a few helicopters. In addition to his tour of duty in Vietnam 1967-1968, flying U-10s and DC-3s, he served at the following military facilities: Laughlin AFB TX, Castle AFB CA, Griffiss AFB NY, Eglin AFB FL, Hickem AFB HI, Langley AFB VA. He earned a master's degree in business administration/logistics prior to his four-year term at the University of Montana as the senior Air Force ROTC officer.
Prior to his 1983 retirement, he was awarded the following medals – Distinguished Flying Cross, Aire Medal with Seven Oak Leaf Cluster, Joint Service Commendation medal, AF commendation with One Oak Leaf Cluster, Small Arms Expert Marksmanship Ribbon, Armed Forces Expeditionary medal, Combat Readiness medal with One Oak Leaf Cluster, AF Longevity Service Ribbon with Three Oak Leaf, National Defense Service medal, Vietnam Service medal with Two Bronze Service Stars, AF Presidential Citation, AF Outstanding Unit Award with One Oak Leaf Cluster, Republic of Vietnam Gallantry Cross with device, Republic of Vietnam Campaign medal, meritorious Service medal and Jungle and Winter Survival Certification.
Along the way he and Elaine raised four children (Daniel, Art, Julie, Rob) and he proudly answered to the name of "Pops" to 8 grandchildren and 6 great-grandchildren.
After retiring from the Air Force in Hampton, Virginia, he and son Daniel started the Bitterroot Construction Company. He could build anything, and the construction company followed his lead, building million-dollar beach homes, doing hurricane restorations, home renovations and major state road projects. Always a hard worker, he also had a fun side becoming an avid square dancer in his 60s.
He finally truly retired in 2015, returning to the Sagle, Idaho, farm where he grew up with Elaine by his side as always. And that is exactly where she was when he passed away peacefully on September 9, 2020.
He is survived by his wife, Elaine Robinson; his children, Art Robinson (Jennifer), Julie Hall (Therian), and Rob Robinson (Paige); his grandchildren, Brandi Bence (Mike), Ashton Robinson (Lila), Orion Hall, Hunter Robinson, Garrett, Robinson, Bryce Robinson, Samantha Robinson, and Arthur Robinson; his great-grandchildren, Ariel, Zachary, Kaitlyn Bence, Jacob, Collin, and October Robinson; his sister, Anita Robinson-Kutteruff (Chris/Mary/Rachel); and sister-in-law Arlene Evans and Carol Robinson (Amy/Mike)
He was preceded in death by his parents, (Dan and Lorna Robinson); brother (Phillip Robinson); son (Daniel Robinson); in-laws (Arthur and Mary Edith Evans); and sister-in-law (Gloria Roberts)
A family service will be held in the future. In honor of Dan's love of family, we encourage everyone to have their own family celebration. In lieu of flowers, please consider "rounding up" at your local stores throughout the fall in remembrance of Dan's willingness to always help others.
Family and friends are invited to sign Dan's online guest book at www.coffeltfuneral.com.
Arrangements are under the care of Coffelt Funeral Service.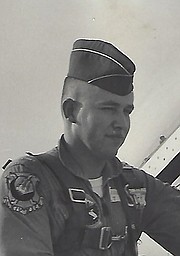 ---