Ponderay awarded federal BUILD planning grant for underpass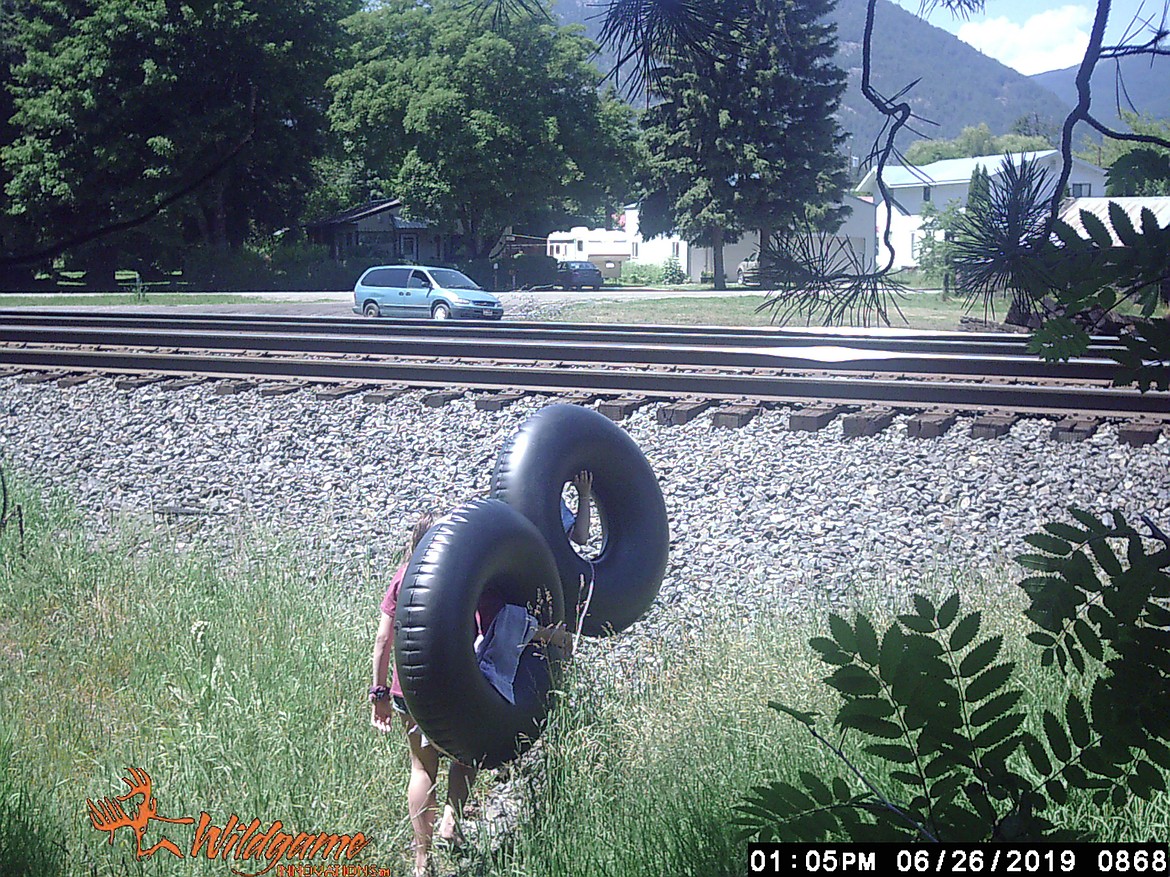 A pair of innertubers are captured on a Friends of the Pend d'Oreille Bay trail about to cross the railroad tracks in the area of where the underpass would go.
(Photo courtesy FRIENDS OF THE PEND D'OREILLE BAY TRAIL)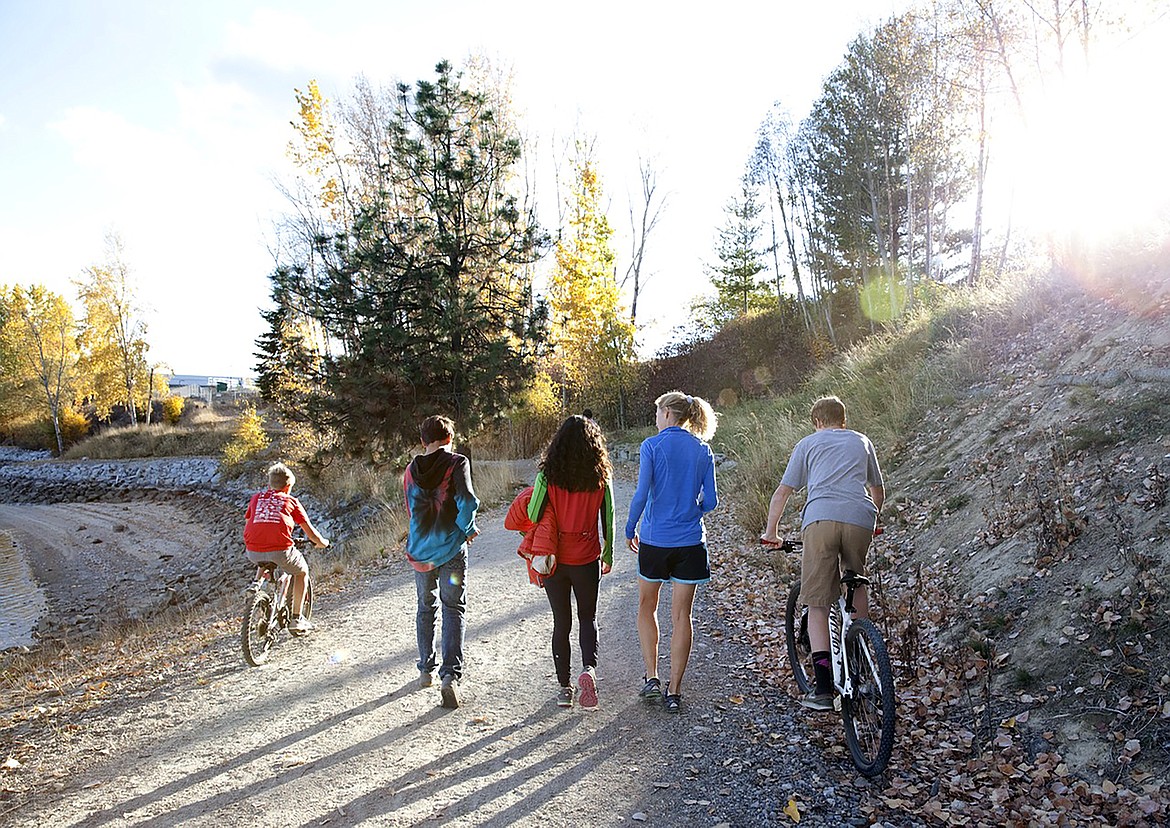 Maddox Kurtz, Sims MacDonald, Jennifer MacDonald, Nancy Dooley, and William Treadaway go for a walk on the Pend d'Oreille Bay Trail.
Previous
Next
|
September 22, 2020 1:00 AM
PONDERAY — This "little city with a big future" just got a big boost in its plans to build a pedestrian-bicycle underpass to the lakeshore with the recent announcement of a federal planning grant award.
The federal Department of Transportation has awarded the city of Ponderay a $1.4 million Better Utilizing Investment to Leverage Development grant to plan, design, engineer and acquire permits for a non-motorized railroad underpass and associated infrastructure from U.S. Highway 200 to the Lake Pend Oreille lakeshore.
The announcement came on the eve of Ponderay Neighbor Day, which was held at the site of the proposed trailhead and underpass that will connect to the Pend d'Oreille Bay Trail along the shoreline.
"This is a critical step in making this lakeshore connection and shoreline park a reality," said Ponderay Mayor Steve Geiger of the grant award. Geiger noted that the city committed $350,000 local match from the city's 1 percent local option tax, passed last year by a supermajority of city residents for recreation infrastructure purposes.
The planning grant will fund design and engineering of the underpass from Ponderay to the lakeshore including, a new city street and trailhead on city property located behind the Hoot Owl Restaurant, and a shared-use pathway under railroad tracks. The project also includes preliminary design for enhancements to Highway 200 that will prioritize the safety of pedestrians and bicyclists.

This is the first year that the USDOT BUILD grant funded planning projects and not just construction. Last year, the city applied for a construction grant, but was unsuccessful. Geiger said the planning, design and engineering will make the Lakeshore Connection Project "shovel ready" and more competitive for future federal grants.

He also expressed gratitude to Idaho's Congressional delegation for their help. U.S. Senators Mike Crapo and Jim Risch, and U.S. Rep. Russ Fulcher all provided letters of support and reached out to U.S. Secretary of Transportation Elaine L. Chao on behalf of the City of Ponderay.
"Building safe, direct access between the City of Ponderay and the Pend d'Oreille Bay Trail has been a priority for Bonner County residents for a long time, and this newly announced BUILD grant will be a major factor in bringing increased business and employment opportunities to the state," Sens. Risch and Crapo said in a prepared statement.
"We thank Secretary Chao and her staff at the Department of Transportation for their support for this infrastructure project and look forward to seeing its successful completion," they said.

The grant was among $1 billion in BUILD grants intended to repair, rebuild and revitalize transportation systems across America, according to Chao's office. Also awarded in Idaho was a $19.1 million grant to the Nez Perce Tribe for a new highway interchange on U.S. 95/12 near Lewiston.
A key partner in the Ponderay project is the Local Highway Technical Assistance Council (LHTAC), an agency serving rural communities that will provide technical and logistical oversight and will act as project administrator for planning and construction of the undercrossing.
Other key partners include the Friends of the Pend d'Oreille Bay Trail and Idaho Department of Environmental Quality, which helped fund preliminary engineering and environmental studies that established the feasibility of the project, and otherwise assisted the city with preparing the grant applications.
The undercrossing project dovetails also with the city's Brownfields cleanup project in the vicinity of Black Rock. Together, the city is calling the shoreline cleanup, access and redevelopment into parkland the "Front Yard Project."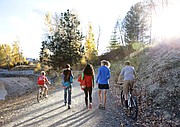 ---