Birding tour to take place in Libby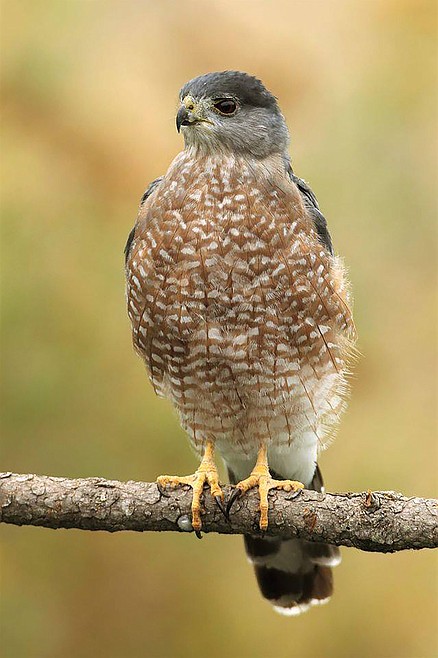 A cooper's hawk sits on a tree branch.
Photo courtesy CORNELL ORNITHOLOGY LAB
|
September 25, 2020 1:00 AM
On Saturday, Oct. 3, Libby Base Camp Hostel will be sponsoring a fall migration birding tour. Meet at 9 a.m. Mountain Time at Riverside Park in Libby, Mont. Riverside Park is on the northeast side of Libby, just before you cross the Kootenai River Bridge heading northeast on Highway 37.
This will be a road tour with a few short walks into viewing sites.
"Fall birding migrations, though not as intense as spring migrations, offer opportunities to scope for and spot birds of prey, waterfowl, shorebirds, songbirds, and woodpeckers, that may be migrating, exhibiting irruptive migratory behavior, or are resident birds," a press release said.
Please come prepared for the day with full gas tanks, spotting scopes, binoculars, birding field guide books, proper layers for the weather, lunch, water, snacks, camera's, and sense of humor.
This will be a COVID-19 Safe Space Tour, with participants driving their own vehicles, and carpooling with friends, family, or loved ones whenever possible.
We will be limiting this class to 10 folks total. On our short walks into viewing sites, we will keep a minimum of 6 feet apart at all times.
Senior Citizens are encouraged to participate. If you are coming from out of town and need accommodations, please check out Libby Hostel Base Camp on 427 Thomas Street in Libby, and visit www.airbnb.com for more information.
Participants will also be given learning aid sheets with birding tips, and wrap up will be at 3:30 p.m.
For information on how to register email b_baxter53@yahoo.com or call 406-291-2154.
---