Christ Our Redeemer hosts Blessing of the Hunters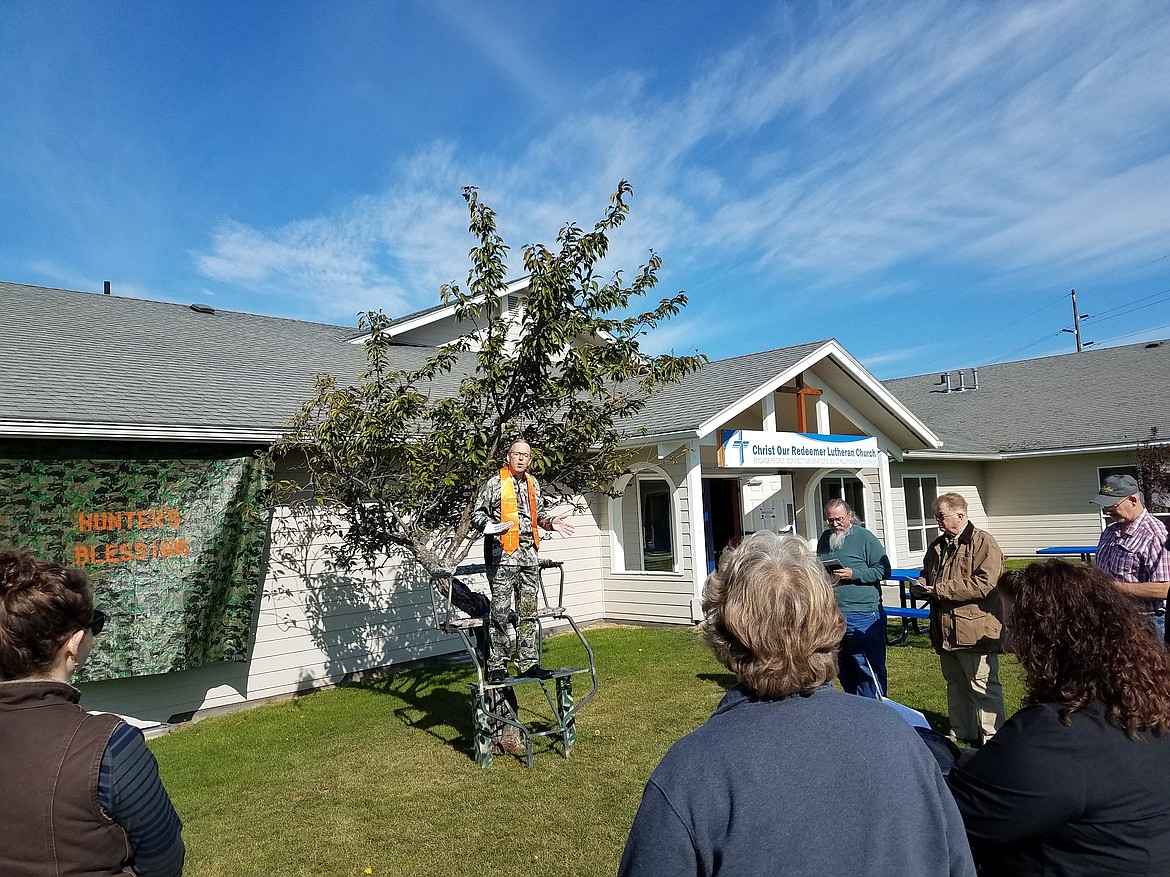 Community members take part in last year's Blessing of the Hunters, an informal event offering blessings for the community's hunters and trappers as the season begins
(Photo courtesy CHRIST OUR REDEEMER)
|
September 25, 2020 1:00 AM
The community and all hunters are invited to the third annual Blessing of the Hunters on Sunday, Oct. 4 at 11:30 a.m. at Christ Our Redeemer Lutheran Church.

The church, 1900 Pine St., in Sandpoint, is located across the street from Litehouse YMCA.
This community event will be a short blessing for the community's hunters and trappers as the season begins. This event is very informal, and everyone encouraged to "come as you are", whether that is in camo, fatigues, or whatever makes them comfortable.
For questions or more information, please contact the church office at 208-263-7516.
---