Mark Langlois, 45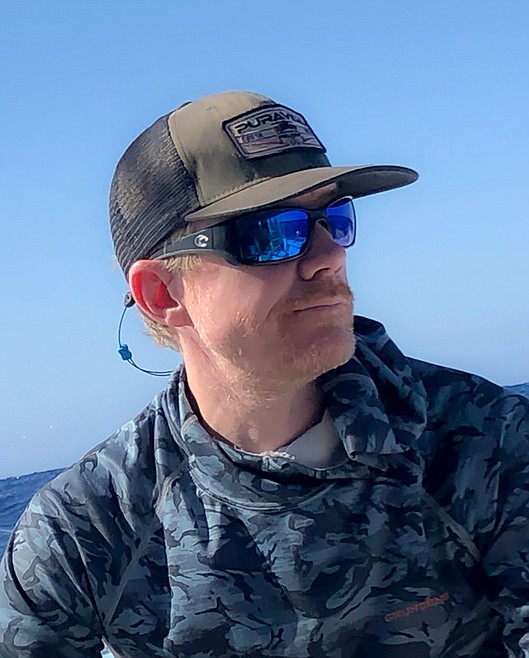 "Life is not a journey to the grave with the intention of arriving safely in a well preserved body, but rather to skid in broadside, thoroughly used up, totally worn out, and loudly proclaiming, "Wow what a ride!" (A favorite quote of Mark's by Hunter S. Thompson.)
Mark Langlois, 45, of Sandpoint, Idaho, formerly of Mt. Pleasant, Michigan, passed away unexpectedly on March 11, 2021.
Mark went missing after an accident off Hamoa Beach in Hana, Maui, Hawaii on March 11, 2021. A friend of Mark's was caught in a rip tide and Mark, knowing the risk, went in to help.
He was recovered 48 hours later on March 13, 2021, after extensive sea, land and air rescue efforts by the U.S. Coast Guard, Maui Police Department and Maui Fire Department.
"All people die, but not all people live." Mark lived! He packed so much life into his 45 years. Mark was born on November 2, 1975. He shared a birthday with his uncle, Daniel John McKenna, and his death day with his uncle, Robert Charles McKenna, USMC.
A memorial Mass for Mark will be held at Sacred Heart Catholic Church on Friday, April 9, at 11 a.m. with Fr. Don Henkes officiating. A luncheon will follow at Bucks Run. The family will receive friends at Clark Family Funeral Chapel on April 8, from 4 to 8 p.m. Visitation will continue at the church the day of the service from 10 a.m. until the time of the Mass at 11 a.m.
Those unable to attend are invited to join the funeral Mass via a live broadcast at https://www.facebook.com/clarkfuneralchapel. A recording of the Mass will be available to watch by Friday afternoon at www.clarkfuneralchapel.com.
We will give notice of a celebration of Mark's life to be held at a later date to be determined in Sandpoint, Idaho.
Mark was born on November 2, 1975, in Mt. Pleasant, the son of Philip and Mary Alice Allie (McKenna) Langlois. Mark graduated from Mt. Pleasant High School with the class of 1994. After graduating, Mark traveled across the western United States and settled in Utah from 1994-1998. Mark returned to Michigan in 1998. He was a builder by trade, and loved to fix things, and by that, literally anything. A modern day MacGyver. He enjoyed working with his father in the building trades as well as real estate development, and helping grow the family business. He obtained his real estate license in 2001. He continued to grow his portfolio, both independently and with his brother, Kevin.
He and his wife Anne moved to Sandpoint, Idaho, in 2006 to enjoy the mountains and water. He was adventurous by nature, sailing from Honolulu to San Francisco in 2015, a lifetime of skiing, hunting, fishing and over the last 10 years Mark truly loved captaining his boat Killin Time. He traveled extensively through the San Juan Islands in Washington. He was also an advanced certified scuba diver. Mark loved music, watching movies and was the life of any party, even if no one else was partying. His Happy Feet Dance will be missed by all who had the opportunity to see it. Mark was a genuine, kind-hearted, generous man who had a passion for living life to the fullest and will be greatly missed by many. True to his character, Mark gave his own life to help another.
Mark is survived by his mother, Allie Langlois of Mt. Pleasant; brother, Kevin (Melissa) Langlois of Mt. Pleasant; nephew, Jaxson; niece, Lauren; Anne Parker-Langlois; godmother, Ann Marie Lukacs and aunts, uncles, and cousins.
Mark was preceded in death by his brother, Bryan Langlois in 1986; father, Philip Langlois in 2011; Phil's wife, Nancy Garrett-Langlois in 2018; and his Godfather, Dan McKenna in 2015.
You may view Mark's obituary online and send a condolence to the family at www.clarkfuneralchapel.com.
Memorial contributions may be made to the Better Together Animal Alliance, Ponderay, Idaho; 208-265-7297 or https://bettertogetheranimalalliance.org/
Memorial contributions may be made to Humane Animal Treatment Society (HATS) Mt. Pleasant, MI. 989-775-0830 hatsweb.org Envelopes will be available at the funeral chapel and Sacred Heart Catholic Church.
---