Judge orders life sentence in Bristow murder
by
KEITH KINNAIRD
News editor
|
April 21, 2021 1:00 AM
▶️ Listen to this article now.
SANDPOINT — First District Judge Barbara Buchanan imposed a life sentence Tuesday against a Ponderay man accused of strangling Tammy Rae Bristow in 1987.
William "Billy" Rey Acosta showed no outward reaction when the sentence was handed down in 1st District Court. The sentencing hearing was live-streamed for the public on YouTube, while a small clutch of Bristow's family and friends sat in the courtroom's gallery.
Acosta, 51, was ordered to serve 20 years of the sentence before becoming eligible for parole.
The body of Bristow, 19, was found by her boyfriend at her south Sandpoint apartment. Bristow had been choked to death with a length of cord tensioned by a piece of wood, according to archival news accounts.
Acosta emerged as a suspect only after his DNA was matched to DNA evidence collected from beneath Bristow's fingernails. Authorities obtained Acosta's genetic fingerprint after he was convicted of an unrelated crime long after Bristow was slain.
A Bonner County grand jury indicted on a charge of first-degree murder in 2019 and he entered into mediation to resolve the case as it neared trial.
The negotiations produced an amended charge of second-degree murder and Acosta's entry of an Alford plea. Under such plea, a defendant admits no wrongdoing but concedes a guilty verdict could result following a trial. The plea is treated no differently than a standard plea of guilt at sentencing.
Cindy Reed, a friend of Bristow's, told the court she has been haunted by Bristow's death and wracked with guilt because she was the last person to see her alive. Reed said she second-guesses whether she should have stayed overnight with Bristow instead of dropping her off and into a "cold-blooded killer's web."
"I cannot even begin to imagine the horror that she experienced that day and I try not to because the guilt comes flooding back every time it crosses my mind," Reed said, adding that she believed Bristow knew and trusted her killer because she let him into the apartment, the door of which she typically kept locked.
Bristow's mother, Gayla Babcock, said she vividly recalls hearing her daughter's "sweet voice" the last time they spoke and her fondness for babies. Babcock said she struggles against waves of grief that wash over her when reminded of Tammy or the things she will never get to experience with her.
Babcock called on Acosta to serve not a day less than 32 years, the span of time separating her daughter's killing and Acosta's arrest.
"I do not want the defendant to have the opportunity to do to another family what he has done to mine. I do not believe he can distinguish the difference between right and wrong or simply doesn't care," she said.
Bonner County Prosecutor Louis Marshall said former Sandpoint Police Chief Bill Kice and Det. Andy Anderson did a remarkable job at collecting evidence despite having relatively limited forensic techniques available at the time. However, the case's vintage could still have interfered the guarantee of a guilty verdict, he said.
"When we deal with cold cases, people don't understand that — from a prosecutorial standpoint — you have to go back and re-create things. Well, that's a bit difficult when your lead detective is deceased and the chief of police, Bill Kice, is now deceased," Marshall said.
Marshall said one the case's foundational witnesses would have been former Coroner Dale Coffelt, who he said still possesses a fine-grain, photographic-level recollection of the investigation's ingredients.
"His recall of detail was just outstanding," said Marshall.
Marshall said Acosta appeared to be motivated by the theft of $96, money Acosta and his girlfriend paid to Bristow for babysitting. He recommend Acosta be served with a lifelong prison sentence due to the atrociousness of the killing and its resulting impact on Bristow's family.
"The pain that Mr. Acosta inflicted upon this family is unparalleled. It was a heinous, heinous crime. It was not the crime of a 17-year-old," Marshall said, referring to Acosta's age at the time of the killing.
The defendant's sister, Lydia Acosta, said her older brother served as the family's caregiver and protector. She said her brother's biological father abandoned them and he subsequently suffered repeated physical and sexual abuse as a child, in addition to racist bullying because of his mixed Anglo/Latino heritage while growing up on a Native American reservation in Laveen, Ariz.
Lydia Acosta also believes her brother sustained a cumulative traumatic brain injury, part of which was caused by her brother's affinity for football and the substandard protective equipment players wore at the time.
"He took a lot of hits to his head," said Lydia Acosta, who participated in the hearing via videoconferencing.
Public Defender Janet Whitney argued for a 10- to 20-year prison term. She said her client was not the same person he was at the time of the killing and went on to live a law-abiding life after being imprisoned for other crimes in Arizona and Idaho.
Whitney said Acosta is remorseful and unable to explain his involvement in Bristow's murder or recall much of the crime itself.
"He's very blurred. He doesn't know why this happened. He is truly sorry for what happened and finds it hard to believe he's capable of something like this," said Whitney.
Acosta admitted committing bad acts in his youth, but said he had turned his life around and was "not a monster."
"I'm not clear on what happened, but the evidence says I did it, and I'm sorry for the loss for the Bristow family," Acosta said.
Buchanan cast doubt upon the degree of Acosta's remorse due to his ability to recall events which would have a mitigating effect on his sentence an inability to recall those which wouldn't.
"Perhaps you're just blocking this from your memory, (or) you don't want to talk about it. You can remember so many things about your childhood. I have a hard time understanding how you can say you have absolutely no memory of Ms. Bristow and this crime," said Buchanan, who also noted that Acosta never came forward to confess his involvement.
Buchanan adopted the state's sentence recommendations, ruling that a lesser sentence would depreciate the seriousness of the senseless killing of an entirely innocent young woman that left her family awash in grief.
"The harm is really incalculable," Buchanan said.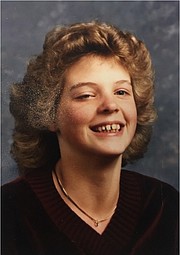 ---