Schweitzer joins Ikon Pass community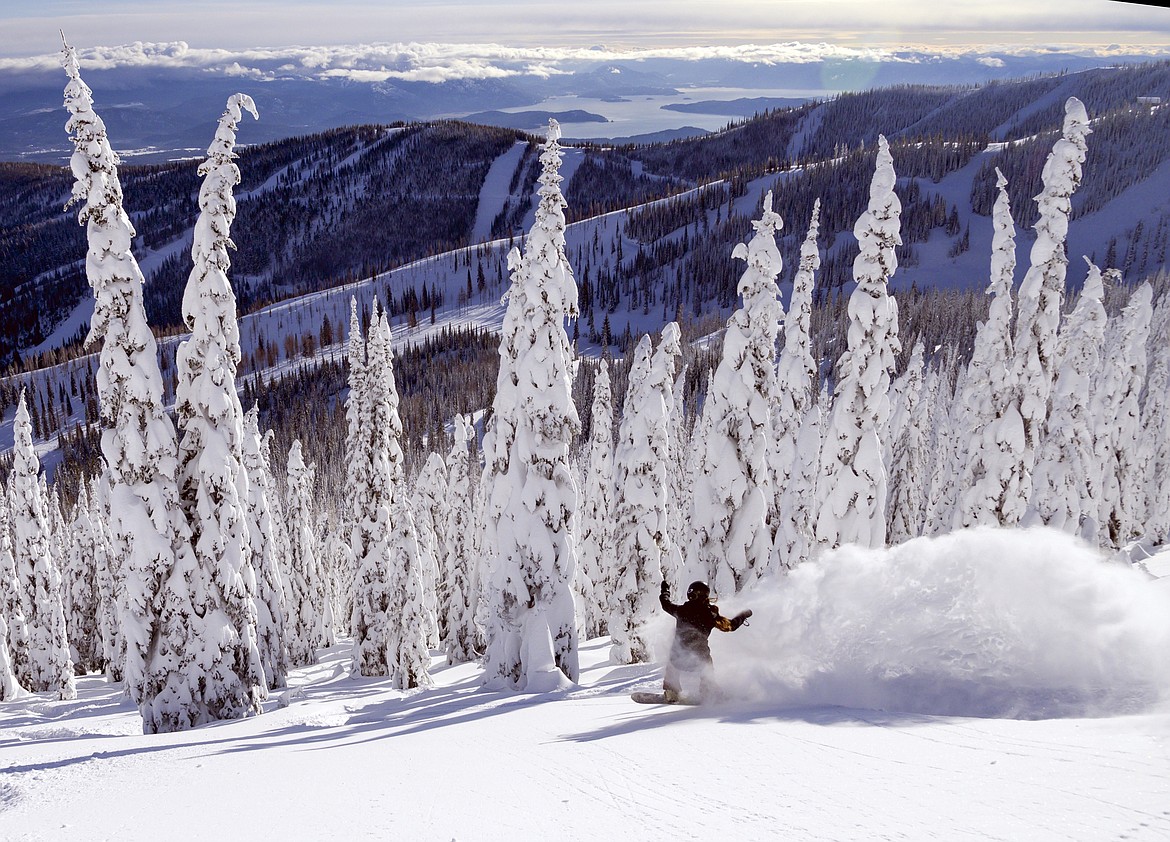 Beginning with the 2021/22 ski season, Schweitzer will become a partner on the Ikon Pass, joining 44 other iconic destinations including Crystal Mountain, RED Mountain, Snowbird, Alta, Revelstoke, Big Sky, and Mt. Bachelor.
(Photo courtesy DIG CHRISMER/SCHWEITZER MOUNTAIN RESORT)
SANDPOINT – Schweitzer's ski community just got a whole lot bigger.
Beginning with the 2021/22 ski season, Schweitzer will become a partner on the Ikon Pass, joining 44 other iconic destinations including Crystal Mountain, RED Mountain, Snowbird, Alta, Revelstoke, Big Sky, and Mt. Bachelor. Schweitzer officials announced the moving in a Wednesday press release saying they are proud to be the first Idaho destination to join the Ikon Pass community.
"This is a huge win for our skiers, snowboarders, and community," Tom Chasse, Schweitzer CEO and president said. "We wanted to be able to offer the benefit of a multi-resort pass and joining the Ikon Pass allows us to do just that. The Ikon Pass includes premier mountains around the globe, and we are excited to be their newest destination."
The Sandpoint ski resort is one of the few remaining independent/family-owned resorts — something they say isn't going to change.
"Our ownership has no intentions of selling Schweitzer," Chasse said. "This is a partnership, one that we think is a good fit because they value the individuality of each resort and fully support our independence. Schweitzer is still Schweitzer."
Schweitzer officials' excitement to be joining the fun is shared by the other resorts and Ikon Pass members.
"We are excited to invite Ikon Pass holders to Idaho to discover the big terrain and special culture of Schweitzer," said Erik Forsell, chief marketing officer, Alterra Mountain Company. "Schweitzer is a unique and independent mountain that is ideal for the Ikon Pass community."
The Ikon Pass offers members seven days of skiing with no blackout dates and the Ikon Base Pass offers five days with some holiday blackout dates. Schweitzer is also available on the Ikon Session Pass.
Becoming an Ikon Pass destination means Schweitzer passholders will have the opportunity to explore more through the new "Voyager Pass," a pass product that includes an Ikon Base Pass, unlocking access to every Ikon Base Pass destination worldwide, officials said in the release. Being an Ikon Pass destination also opens the region to new adventure seekers who have yet to experience all that Schweitzer and Sandpoint have to offer, they said.
"With 2,900 acres and a network of updated, high-speed lifts, we know the Schweitzer family can spread out quickly on the mountain," said Chasse. "With some planned lift improvements, additional parking spaces and expanded on-mountain dining we will do our best to make sure this is still the case next winter. We are confident that everyone from a Schweitzer local to a first-time Ikon Pass visitor will all enjoy their time on the mountain."
Information: Ikon Pass, www.ikonpass.com; Schweitzer, schweitzer.com
---