Grant funds new drug treatment clinics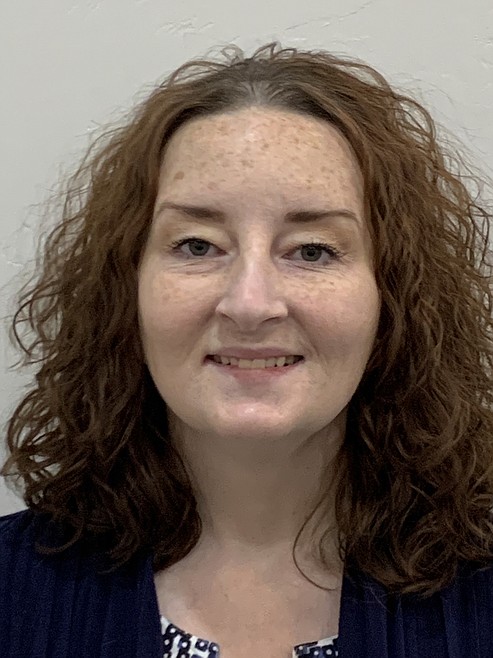 Ideal Option Addiction Medical Provider Brittany Czerna, ARNP.
by
CHANSE WATSON
Hagadone News Network
|
December 14, 2021 6:00 AM
▶️ Listen to this article now.
Much like the rest of the nation, North Idaho has dealt with its own share of the drug crisis.
In 2020, North Idaho had the second highest rate of opioid prescriptions in the state, according to the Board of Pharmacy. There were enough opioids prescribed in the area that 88% of residents could have had their own individual prescription.
Thanks to recent funding provided through the Idaho's "Idaho's Response to the Opioid Crisis" award, some extra resources to help fight the problem are now available in Sandpoint and Kellogg.
Katie Olson, Ideal Option program evaluator and epidemiologist, said following approval of the grant proposal that she co-authored in late-2020/early-2021, Ideal Option received just over $200,000 to kickstart hybrid satellite clinics in both cities. These clinics will be run in collaboration with the Panhandle Health District at their already established offices in Sandpoint and Kellogg.
"We are grateful to have been chosen to receive the IROC award funded by the State Opioid Response Grant to expand our coverage in Northern Idaho and get the residents of Shoshone and Bonner counties the help they need," Olson said. "Co-locating with the Panhandle Health District is a huge opportunity for us to make addiction treatment more visible and accessible."
Patients at both the Kellogg and Sandpoint clinics will be working with Ideal Option Addiction Medical Provider Brittany Czerna, ARNP. Czerna said appointments will be hybrid in nature, allowing both in-person medical assistants and Czerna via telehealth.
"We'll get a detailed history of their substance abuse and then they would sit down with a medical assistant to get their vitals taken," she said of patients who utilize the clinic. "I would go ahead and review it, then talk to them about different options depending on what kind of chemical addiction they have."
The overall goal of offering these services is to assist those suffering from Substance Use Disorder in the rural communities of Sandpoint and Kellogg by expanding access to medication-assisted treatment.
Most forms of insurance are accepted at both clinics, including Medicaid and Medicare. For those without insurance, Czerna says that flexible payment plans are offered, too.
Olson said Kellogg and Sandpoint were selected to receive the clinics based on conversations with numerous organizations in the area which identified the two communities and needing the help, Olson said.
"One of the things she kept hearing over and over again was, 'W really need services in Sandpoint and Kellogg. There's nobody out here. Can you guys bring a clinic out there?," she said.
Initially, PHD was only assisting Ideal Option in looking for potential clinic locations, but after realizing the services could compliment each other — the offer was made to co-locate.
"Getting people the help they need in treatment and recovery is a top priority in our response to the increase of substance use in our community," PHD Program Manager Kelsey Orland said. "Partnering with Ideal Option to have treatment services available in two of the counties we serve is exciting to meet the needs of our region."
Olson believes that the grant fit the situation really nicely, in that it was able to help supplement the cost of hiring and bringing providers to the areas. Looking forward, the $200,000 grant is only meant to get the clinics up-and-running for the first six months. Ideal Option's hope is by that point, they will be self-sufficient.
"Our biggest thing is that we want to provide low-barrier treatment options for individuals struggling with substance abuse disorder and really being a safe/non-judgement place for them as they work through recovery," Olson added.
The Ideal Option clinic in Kellogg is open Tuesdays, 9 a.m. to 3 p.m., and is located at 35 Wildcat Way. The Ideal Option clinic in Sandpoint is open Wednesdays, 9 a.m. from 3 p.m., and is located at 101 W Pine St. Both locations are found inside their respective Panhandle Health District buildings.
Appointments can be made by calling 1-877-522-1275, visiting www.idealoption.com, or by visiting the physical locations.
Ideal Option states that they have been providing evidence-based medication-assisted treatment since 2012. It now operates over 70 clinics in 10 states and has treated nearly 50,000 patients for addiction to fentanyl, heroin, alcohol, meth, and other substances.
Recent Headlines
---