Kaylee Banks crowned Co-MVP; two other Bulldogs garner all-league honors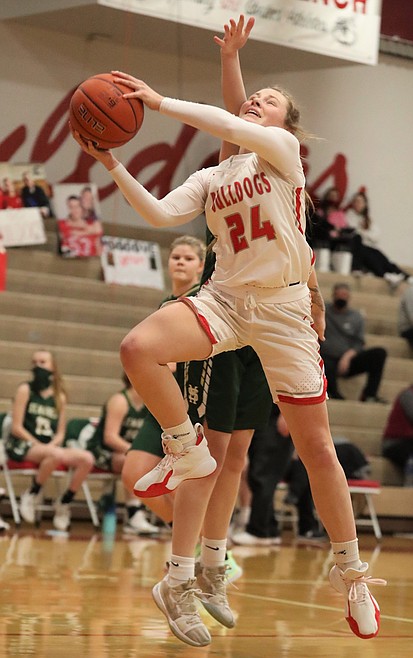 Senior Kaylee Banks attacks the basket against St. Maries on Jan. 2 at Les Rogers Court. She was named Co-league MVP.
(File photo by DYLAN GREENE)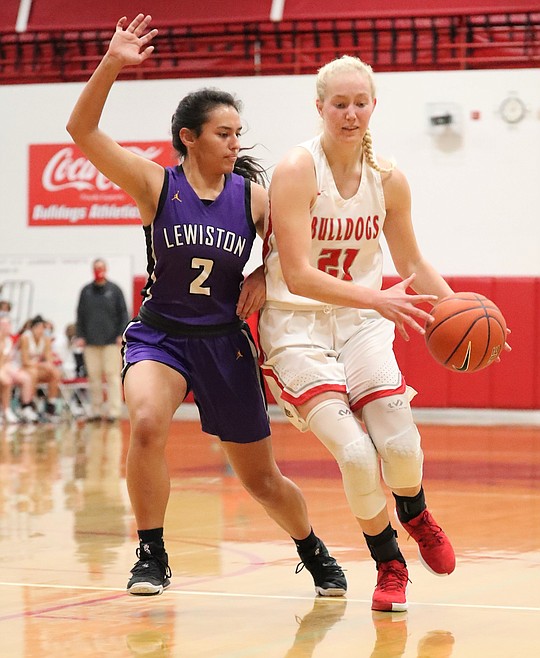 Hattie Larson drives toward the hoop against Lewiston on Jan. 23 at Les Rogers Court. Larson earned a spot on the all-league team for the third straight year.
(File photo by DYLAN GREENE)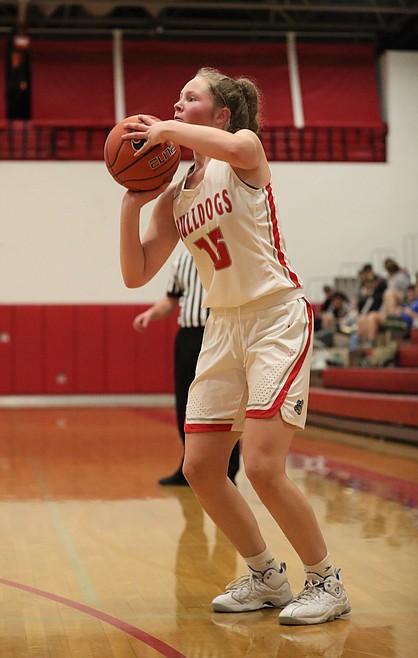 Karlie Banks pulls up for a 3-pointer against St. Maries on Jan. 2 at Les Rogers Court. The sophomore was named Newcomer of the Year.
(File photo by DYLAN GREENE)
Previous
Next
by
DYLAN GREENE
Sports Editor
|
February 23, 2021 12:08 AM
Three Sandpoint girls basketball players received 4A IEL all-league honors for their efforts this season.
The team was released to the media Monday.
After a stellar senior season, Kaylee Banks was named Co-MVP, sharing the honor with Lakeland's Katy Ryan. This is the first time Kaylee has garnered all-league honors. She averaged just over 11 points per game this season and had three games where she scored 20 points or more.
Her younger sister, Karlie Banks, earned Newcomer of the Year. As a sophomore, Karlie started for the Bulldogs 21 times this season and her highest point total this winter came on Jan. 23 when she had 13 against Lewiston.
Senior Hattie Larson was named to the all-league team for the third straight season.
Head coach Will Love received Coach of the Year. Love led the team to a 12-12 record and the Bulldogs' seventh appearance at state in the last eight years.
4A Inland Empire League All-League Team
CO-MVPs: Kaylee Banks, sr., Sandpoint; Katy Ryan, sr., Lakeland.
NEWCOMER OF THE YEAR: Karlie Banks, so., Sandpoint.
COACH OF THE YEAR: Will Love, Sandpoint.
ALL-LEAGUE TEAM: Addie Kiefer, jr, Lakeland; Hattie Larson, sr, Sandpoint; Angela Lassen, jr. Moscow; Abbey Neff, sr., Lakeland; Peyton Watson, jr., Moscow.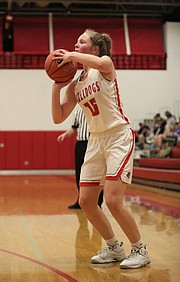 ---