John Edward Darling Sr.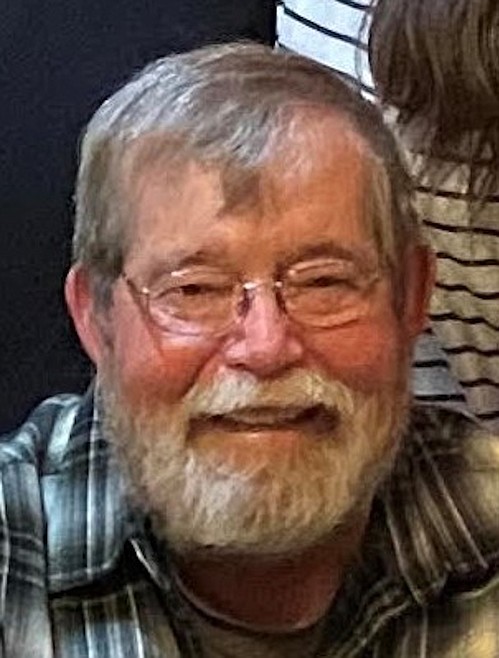 |
January 5, 2021 1:00 AM
On Thursday, December 31, 2020, John Edward Darling Sr, went to be with his Savior, at the age of 70.
John was born September 30, 1950, to Robert and Charolette Darling. He was born and raised in the Sandpoint, Idaho, area with the help of his grandparents Pike and Hazel Moon.
John and his three brothers, Larry, Doug and David, grew up helping their grandfather on the farm, chasing cows up Gold Hill, shooting ground squirrels and tromping the grounds of Bottle Bay. In high school, John was a member of Future Farmers of America, in which he received many awards. John also played football for the Sandpoint Bulldogs, receiving his letter. John enjoyed mechanics and worked for Cady and Pier parts store. John attended North Idaho College after high school, achieving an associate degree in mechanics.
John later married Vicki L.Thompson of Hope, Idaho and had three children who he loved immensely. John worked at McFarland Pole Yard in Sandpoint prior to becoming a Sandpoint police officer, later becoming a Sheriff's detective for Bonner County. In total John served approximately 15 years in law enforcement. John went on to travel the U.S. as a private investigator then ended his career at Hanford/Westinghouse in Tri-Cities, Washington, over a 30-year span.
John loved to hunt, fish and craft. When John found an interest, he was ALL in. Prior to retirement he enjoyed riding his dream Harley with his best friends, as far as Sturgis. John was always up for a visit over coffee. John also dearly love his dogs and cats. John was a strong advocate and supporter of our Second Amendment. He was honored to be a range master at Rattlesnake Range in Tri-Cities Washington. John retired in his home town of Sagle Idaho, where he spent his remaining years with his children and grandchildren. John enjoyed family dinners and events, watching his grandchildren play sports and shoot guns, gardening, and gathering firewood for fun. John donated a rifle to our local shooting range in memory of his late daughter, Zanthi Darling.
John is survived by 2 children and their spouses, John and Debbie Darling, and Dustin and Amanda Russell, 11 grandchildren, 2 great grandchildren, 2 brothers, the Darling family, Thompson family, all his family and friends in the Tri-Cities, and last but not least his best friends, Buster, Stinky and Mama kitty. John was preceded in death by his grandparents, Pike and Hazel Moon; parents, Robert and Charlotte Darling; brother, David Darling; and oldest daughter, Zanthi Darling.
John will be greatly missed by his family and friends. We have peace knowing he is with his daughter and the rest of his family and friends in Heaven. One of John's favorite Bible verses was 1 Peter 5:7 — "Cast all your anxiety on Him because he cares for you."
Family and friends are encouraged to attend his celebration of life, Saturday, January 9, 2021, at 1 p.m. at the Ponderay Event Center, located at 401 Triangle Drive, Ponderay, Idaho.
In memory of John, he would wish efforts go to support our Second Amendment. Cards can be mailed to: P.O. Box 1356, Sagle, ID 83860.
---