Schweitzer dims night skiing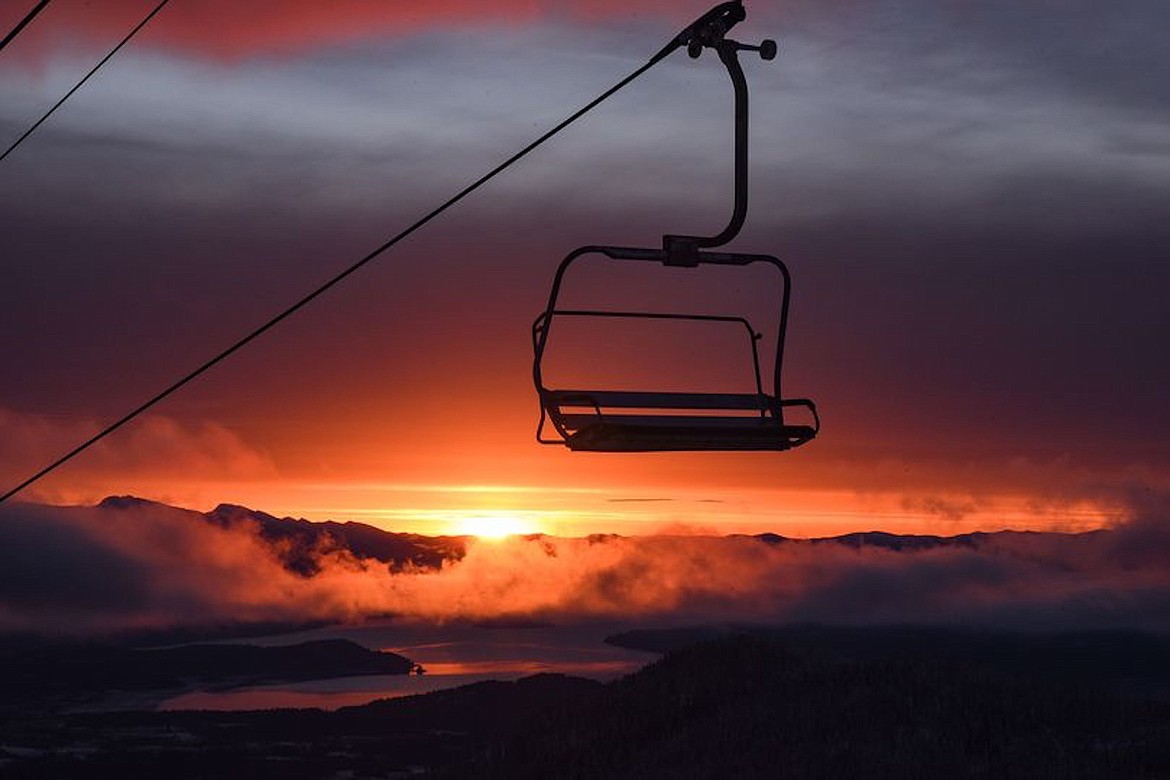 Schweitzer Mountain Resort is suspending twilight skiing this weekend due to an 'overwhelming' lack of compliance with its mask requirements.
(Photo courtesy SCHWEITZER MOUNTAIN RESORT)
by
KEITH KINNAIRD
News editor
|
January 12, 2021 1:00 AM
SANDPOINT — Schweitzer Mountain Resort is dimming out night skiing over the Martin Luther King holiday due to a "overwhelming" lack of compliance with mask requirements in lift lines and lodges at the resort.
Twilight skiing is being "paused" this Friday, Saturday and Sunday night, the resort said on Monday. Schweitzer CEO Tom Chasse said the lack of mask compliance is occurring during night skiing at the resort.
"I will not continue to tolerate the verbal abuse that has been directed towards our staff as they have attempted to enforce our safety requirements," Chasse said in a post to Facebook.
Chasse is hoping the the suspension of twilight skiing is temporary, but said the resort would have to reassess its approach before committing to any future dates for night skiing.
"We hope this 'pause' in our twilight skiing operation will provide our staff a much-needed break from the constant struggle of trying to operate safely during the pandemic as well as a reminder to our guests of our commitment to our safety protocols.
Chasse said the resort's fireworks display will go on as scheduled on Saturday and is inviting people to watch from parking lots or condominiums. The resort's tubing attraction will also operate as scheduled.
Schweitzer spokeswoman Dig Chrismer said day visitors are predominantly season pass holders who are well acquainted with the resort's mask requirement. She said 98 percent of the day visitors are compliant with the mask requirement.
"They are familiar with the messaging that we've been putting out all winter," said Chrismer.
Nighttime visitors, meanwhile, may not be as familiar with the mask requirement, Chrismer suspects.
Chrismer is also dismayed at the vitriol directed at resort staff over the mask requirement and in extreme cases passes have been pulled or clipped for not following the rule.
"It's hard when you're yelled at or shouted down," said Chrismer, who recognizes that people have COVID-19 fatigue.
However, masks and distancing are the best ways to ensure the winter season is not cut short.
"It is simple. I hate that it's gotten complicated," said Chrismer.
Mary Quinn said the temporary suspension of night skiing is a blow to local nonprofits because they sell lift tickets as fundraisers for their organizations.
"It is an affordable way for anyone to ski," Quinn said on Facebook.
Quinn said she unreservedly supports the resort's position on masks.
"I 100 percent resent the people refusing to follow a landowner's rules and rob the community of a wonderful opportunity," she said in response to Chasse's post to social media.
---