P&Z endorses mining ordinance overhaul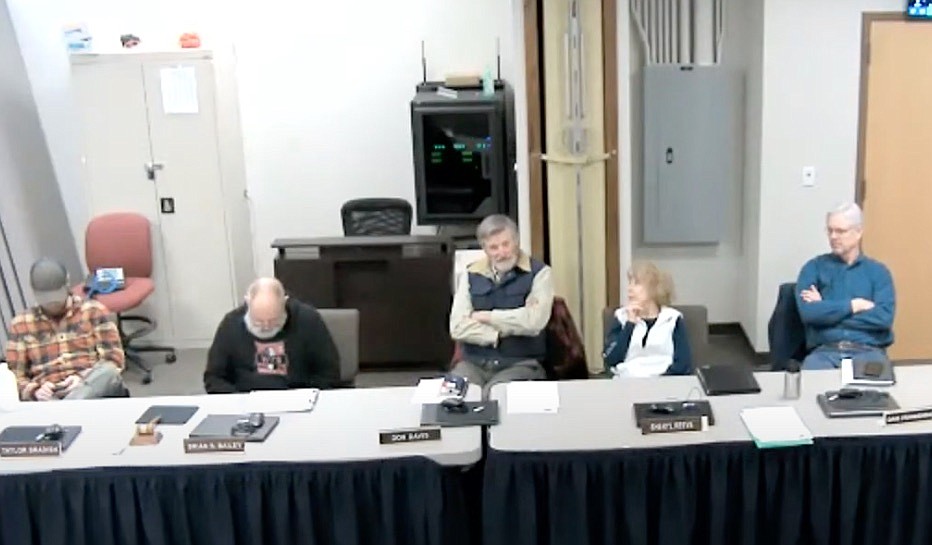 The Bonner County Planning & Zoning Commission recommended approval of changes to the county's mining ordinance on Jan. 7.
(Image via YOUTUBE)
by
KEITH KINNAIRD
News editor
|
January 14, 2021 1:00 AM
SANDPOINT — The Bonner County Planning & Zoning Commission is recommending approval of amendments to the county's mining ordinance.
The code amendment cleared the commission on a 3-1 vote, with Dave Frankenbach casting the lone dissenting vote. Commissioners Brian Bailey and Matt Linscott recused themselves from the proceeding.
The planning commission Jan. 7 action advances the code changes to the board of county commissioners. A hearing date is pending.
The county-initiated code changes notably include allowing asphalt batch plants to be conditionally approved in forest, agricultural/forest and rural zones. Those zones already allow gravel pits.
The expansion of asphalt batch plant opportunities drew criticism from the public during the hearing.
"It may need a conditional use permit, but that doesn't matter. After this gets approved, they'll be able to put an active asphalt plant in rural areas," said Jonna Plante, who is part of a determined group of landowners trying to halt the relocation of an asphalt plant to Frank Linscott's surface mine alongside U.S. Highway 95 in Sagle.
ReAnna Sharp, another Sagle resident, said she was aware of the Linscott pit when she moved here, but made peace with that reality.
"We were fine with that, but we've been fighting this asphalt plant from coming in because we love the rural area and that's why people come to North Idaho," Sharp told the commission.
Plant opponents contend the county is placing business interests ahead of residents' interests. They further argue that the plant would cast a pall on landowners' property values.
"The value of my home is going to drop," said Rusty Brooks.
Frankenbach advocated for a noise limit to be placed on surface mining operations.
"There should be some reasonable limit applied.
The code changes would defer to state and federal regulations on matters involving noise, emissions, smoke and odors. Frankenbach, however, noted that noise levels to protect employees would likely vary from noise levels to protect the wellbeing of adjacent landowners.
Commissioner Taylor Bradish said the county could be stepping onto a slippery slope of litigation.
"Listening to the sound at a property line can be variable depending on both the weather and the background noise," said Bradish.
Commissioner Suzanne Glasoe voted in favor of the code changes, but said the county would need to equip itself with a decibel meter to properly document noise levels.
"You have to make sure that we are in a position to in fact monitor the sound that is happening and how it's inconvenienced everybody and how has it changed over time and how it will change over time," Glasoe said.
The planning commission, however, ultimately declined to implement sound regulations at the county level.
Keith Kinnaird can be reached at kkinnaird@bonnercountydailybee.com or followed on Twitter @KeithDailyBee
---