Trial postponed in meth conspiracy case
by
KEITH KINNAIRD
News editor
|
January 16, 2021 1:00 AM
COEUR d'ALENE — Trial dates for three Bonner County men accused of conspiring to distribute methamphetamine are being shifted due to the novel coronavirus pandemic, according to U.S. District Court records.
Larry Junior Hillbroom, Morgan Kenney and Sean Robert Wathen were to be tried in federal court last year, but U.S. District Judge B. Lynn Winmill ordered the trial to be shifted to Feb. 22 in order to abide by state and federal court orders to prevent the spread of coronavirus.
Winmill said in the order that the postponement was "necessary because the COVID-19 pandemic and the measures being undertaken to control the spread of the illness make it unfeasible and inadvisable to summon potential jurors for jury trial proceedings."
The three men are accused conspiring to distribute the addictive stimulant in 2015 and 2016. Federal prosecutors are also pursuing a criminal forfeiture allegation to seize cash and assets from the trio.
Hillbroom, 36; Kenny, 34; and Wathen, 48, pleaded not guilty to the charges. A grand jury indicted them last summer. Conspiracy to distribute meth carries with it a mandatory minimum sentence of 10 years to life and a $10,000 fine.
A fourth suspect, Zachary Craig Carlson, was also indicted on the meth conspiracy charge, but entered a guilty plea as part of an agreement with federal prosecutors. The terms of the plea agreement have not been disclosed in publicly available court documents.
A presentence report is filed under seal and Carlson's sentencing date is pending.
Counsel for Kenney argued the case against his client should be dismissed because the government missed a deadline to provide discovery in the case. Federal prosecutor argued the delay was partly due to technical issues was USB devices and personnel limitations due to COVID-19 protocols, according to court documents.
Winmill, however, ruled earlier this month that the delay did not rise to a due process violation and there was no showing that the delay was meant to gain a tactical advantage or that Kenney suffered a substantial prejudice.
"Dismissal would be disproportionate to the government's conduct, where technical issues and the ongoing pandemic contributed to most of the brief delay," Winmill said in a seven-page ruling issued on Jan. 4.
Keith Kinnaird can be reached at kkinnaird@bonnercountydailybee.com or followed on Twitter @KeithDailyBee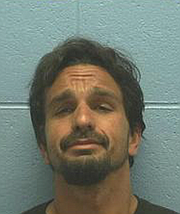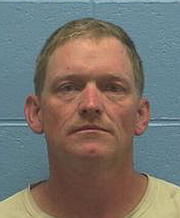 ---