The fight for hemp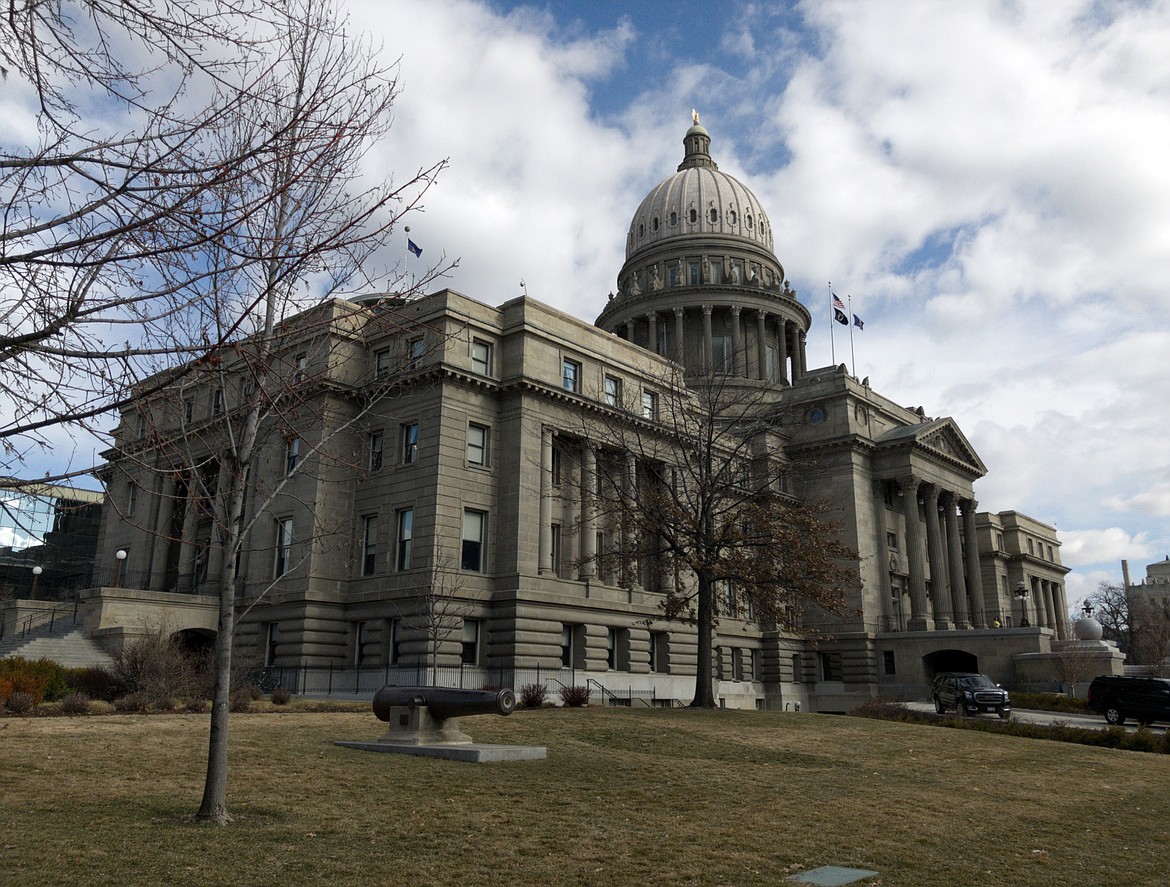 The Idaho State Capitol building.
(File photo/KYLE PFANNENSTIEL)
by
ALEXANDRA DUGGAN Contributing Writer
|
January 23, 2021 1:00 AM
Caroline Nilsson Troy, R-Genesee, sports her zebra printed blazer and large pearls around her neck while she briefly rummages around in her office. She talks about her new comfy slippers she just bought because of how badly her feet ache after a long day of scurrying around the Capitol building going back and forth between meetings. After a long couple years of trying to legalize hemp in Idaho, Troy is still fighting — no matter how much her feet hurt when she goes to bed.
Before Troy introduced a bill legalizing the farming of hemp in Idaho, she was a young girl going to school in Africa.
Troy's parents grew up in Genesee, went to University of Idaho, and became high school sweethearts. Along with Troy's two brothers, she grew up in Genesee just like her parents. Farming was all around her, wheat fields as far as the plains would go.
Troy's father was working for a pea plant in Lewiston when one day he looked at his wife and said that he hated his job. After that, he promptly joined the Peace Corps. That was when Troy and her siblings packed up everything from their home and traveled across the world to start a new life in Botswana, Africa, where her father was going to work for a foundation seed program. From fourth grade to sophomore year of high school Troy watched her father do everything there is to do with quality testing seeds in the program.
After living in a place with only 20 miles of paved road Troy's family left back to Idaho with a new experience under their belt - and one that would shape Troy for the years to come. She didn't think she would circle back to agriculture, but she believes it keeps finding its way to her somehow. Now, she is keeping the idea of farming hemp alive in the Idaho statehouse.
All the things that people in Botswana struggle with, said Troy, rural Americans also struggle with.
Troy's main reason for wanting Idaho to legalize farming hemp is that she believes farmers are at a disadvantage. This is because in her eyes, farmers have to keep a good crop rotation to keep making money, and hemp would help the farmers' crop system. Troy even traveled to Canada to learn about the farm they have there which uses hemp to keep food fresh.
"Hemp is in a lot of different products - you would be shocked," said Troy. "Even The Declaration of Independence was written on hemp paper."
Troy wholeheartedly believes that hemp would be a great commodity within Idaho since it can be put to use in thousands and thousands of products, like milk, cosmetics and even cat litter. She said is looking to add value to the things that Idaho is already doing well. Nearly 47 states made it legal to farm and research hemp so far, but Idaho is not one of them.
"Farmers are trying to think about what other plants they can raise that will make them money because otherwise they go out of business. It doesn't take a lot of synthetic fertilizers to grow, it doesn't need a lot of pesticides, and it doesn't have a lot of pests that attack it," said Troy.
Troy has spent what seems like forever trying to convince people what she sees in the future of hemp farming in Idaho. It's a long battle with those around her, and politics continue to play a role in the idea of hemp within the Legislature.
Troy said a lot of people tend to believe that hemp is the same as marijuana, whereas hemp has an extremely minimal amount of THC. "You would have to smoke truckloads to get high, and you would just make yourself sick. It's pretty much impossible," said Troy.
In 2019, Troy started with the hemp bill and it died fast.
"I got involved with a lot of politics I was naive to," she said.
The next year, she got a little further - the bill went to the Senate, back to the House, and died again.
"Third time's a charm," Troy giggled.
The one issue with hemp in the political sphere is the platforms of the people in government. If one person runs on an anti-drug platform, voting yes on a legalization of hemp bill could seem to others like a pro-drug vote even though Troy is more than willing to explain to anyone that hemp is not marijuana.
Typically, marijuana farmers and hemp farmers don't farm both crops together because each could ruin the other and it is extremely ineffective and dangerous to the plant. If one cross pollinates the other, the farmer would not be able to use the crop.
The other hoops that Troy has had to jump through is feeling less like a pesky task and more like an obstacle course. She has had people tell her that hemp culture is marijuana culture.
She has had people give her their vote, and then switch at the last second. She has been considered too left for the right and too right for the left. But, she doesn't give up.
"I decided to run for office after the Sandy Hook shooting," said Troy.
Troy said two months after the shooting, her and her husband decided to go to a candidate forum in the Genesee city park. Parents had their young children around, people were talking about politics, and Troy spotted a man open carrying a gun. It put her on edge and brought out her concerns about the lack of empathy around her and in the country.
"People are tone deaf," said Troy. "I kept going off to my husband until finally I said that if I'm not part of the solution I am part of the problem."
Even though agriculture keeps finding its way back to Troy, she finds new ways to make it better for those around her.
The bill is planned to be reintroduced this year with a couple tweaks that should comfort those who are skeptical. 2021 is a new year that Troy hopes will press the reset button on the past.
Alexandra Duggan is an intern with the University of Idaho McClure Center for Public Policy Research and the UI JAMM News Service.
---