Banff Film Festival goes virtual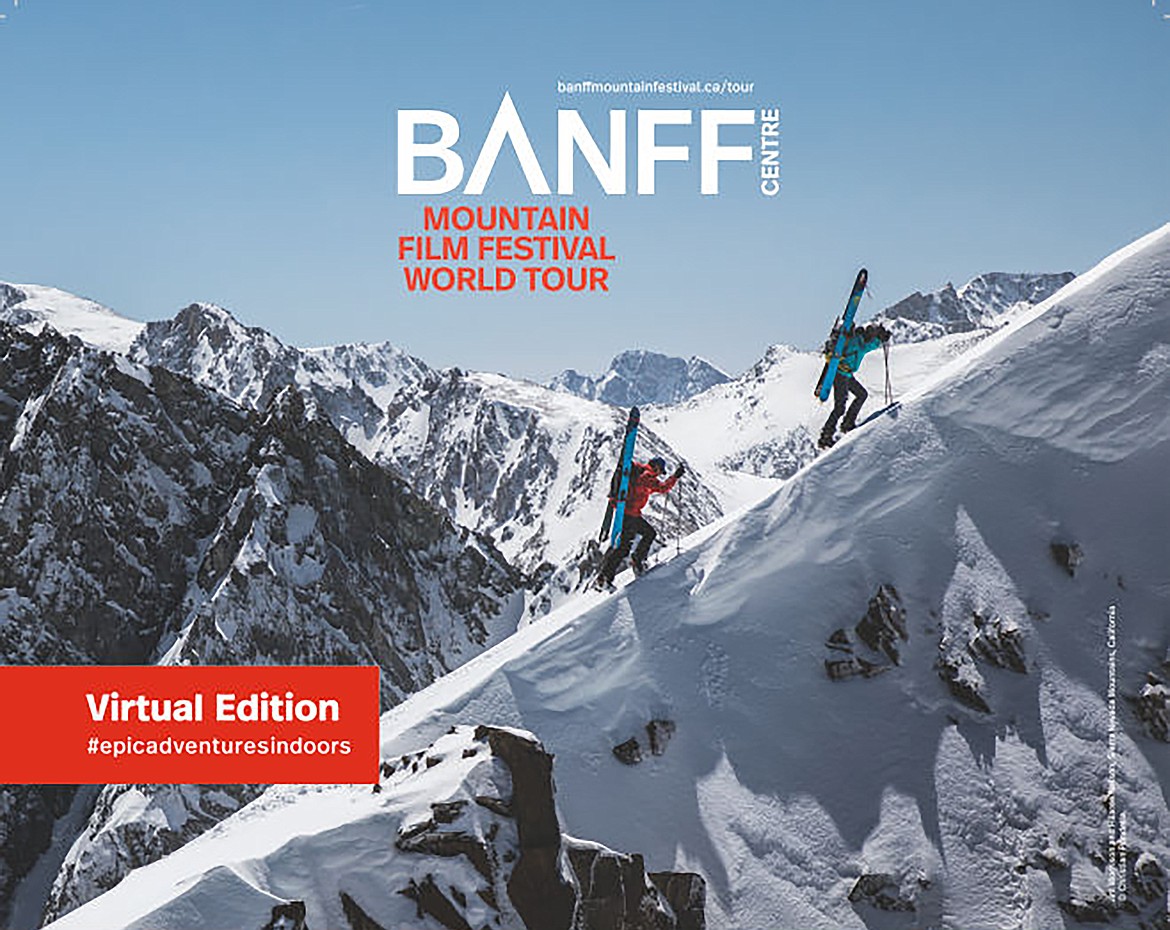 This year's Banff Centre Mountain Film Festival is a virtual affair with net proceeds for Sandpoint viewing going to benefit the Panida Theater.
(Courtesy illustration)
|
January 29, 2021 1:00 AM
This year's Banff Centre Mountain Film Festival is a virtual affair.
All films are new and current for 2021.
Interested in seeing great outdoor and mountain films? Then the film festival is for you — the only difference is this year, you get to watch the films from the comfort of your couch.
There are two individual programs available of eight to nine films. The cost of each program is $15. Once committed, you have three days to view the program and watch multiple times.
If you would like to watch both programs, a bundle is available for a cost of $28.
Once committed, you have 14 days to view the programs.
Films are only available through an internet connection, and cannot be downloaded.
If you want to gift a program for Christmas or a birthday, you can. this option will appear on the checkout page.
To take part in the virtual film festival, go online to mountainfever.us/Sandpoint.html for guidance to film programs and costs.
Net proceeds from this year's viewings will go to Sandpoint's Panida Theater to use for operating to help keep the theater solvent until the pandemic is over.
The Banff Mountain Film Festival is an inspiring international film competition featuring the world's best footage on mountain subjects. The original festival which began in 1976 is held annually on the first weekend in November in Banff, Alberta. In 1986, The Banff Mountain Film Festival began an outreach program to bring the festival to other communities, touring to a total of three cities across Canada. As previous attendees know, the World Tour provides a first class film experience, in a local venue for those who cannot make the annual trek to the Canadian Rockies that now tours to hundreds of cities worldwide.
---