Library board hires former mayor to director position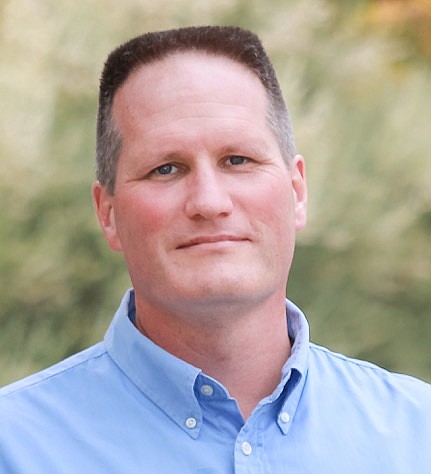 by
VICTOR CORRAL MARTINEZ
Hagadone News Network
|
July 7, 2021 3:29 PM
BONNERS FERRY — After months of being closed, the Boundary County Library Board unanimously voted Tuesday to hire former Bonners Ferry Mayor David Sims as library director.
A library board meeting was held via Zoom with Judith Mace, Bob Blanford, Aaron Bohachek, Wendy McClintock and Ken Blockhan. Additionally, library board attorney Rafael Droz of Wilson Law, ICRMP risk management adviser Jim McNall and former librarian Sandy Ashworth attended the board's request.
The board closed the library's doors in April after former director Craig Anderson retired, releasing a statement at that time that the library to temporarily go into a dry dock to address concerns over clutter, safety and cybersecurity concerns.
Concerns and frustrations spread rapidly on social media, with residents expressing outrage about the closure, saying a lack of transparency left them without answers about why the library closed or when it would be open.
On April 26, the board met in an executive session to discuss potential litigation stated in the agenda. Tuesday, the board quickly approved the agenda minutes for the executive session meeting.
In the Zoom meeting, Droz advised the board to accept the report without discussion since it contains protected personal information. A discussion could violate executive session guidelines about personal information.
There were a few qualified applicants, but ultimately, the committee chose and voted for Sims.
"There is no doubt that we have had a lot of controversy and difficulty managing the library right now and I feel a little bit were a ship adrift without a rutter," Bohachek said.
Bohachek said Sims' work as former mayor and executive director for Selkirks Pend Oreille Transit made him stand out over the other candidates.
"What we really need right now is a strong administrator. David Sims has obviously done quite a bit in the community in the administrative sense," Bohachek said.
Sims said he plans to accept the position and resign from his role at SPOT bus. He said he would move quickly to open the library in the coming week.
"My first goal is to get the library open as soon as possible," Sims said, "I will be working with the board to determine when that will be, and I hope to have a firm opening date to announce."
Sims said he is honored to be offered the director position and is anxious to see the library return to its position as a much-needed community resource.
"I have long been a fan and a cheerleader of the library. The library played a key role in the development of my two daughters, not only through its book collection but also through the various youth programs offered by the library," Sims said.
Sims worked with Ashworth when he was the Boundary Economic Development Council director to help make the fabrication laboratory a reality.
"I was able to serve as a library trustee from 2015 to 2017, so I am very familiar with the operations of the library," Sims said.
According to Sims, many of the clutter and safety issues have been addressed during the closure, and he will be working with the staff and board to assess what future additional changes need to be made.
The next board meeting will be on July 15.
Rose Shababy contributed to the research of this article.
Recent Headlines
---